This article first appeared in City & Country, The Edge Malaysia Weekly, on December 9, 2019 - December 15, 2019.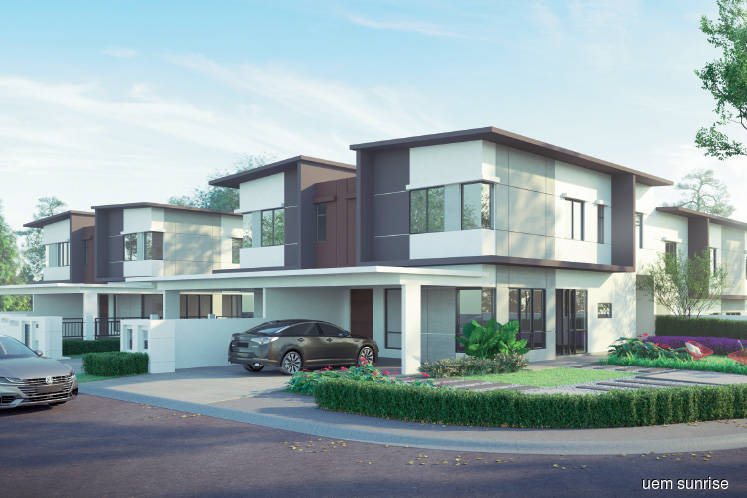 The Maris is the first residential development in Desaru Coast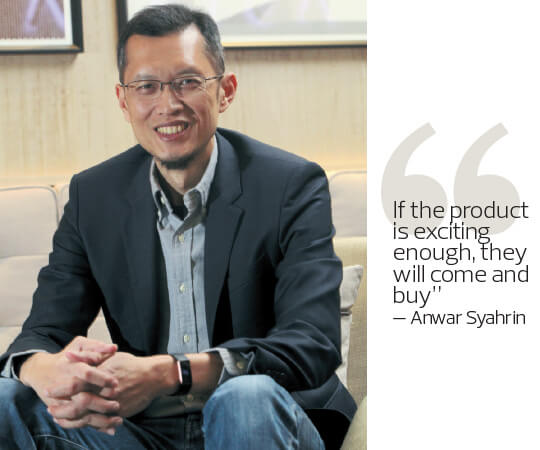 UEM Sunrise Bhd officially launched its residential development The Maris in Desaru Coast, Johor, last month. Of the 66 units of garden cluster and semi-detached houses released for sale, 66% have been taken up.
The project is a joint venture with Themed Attractions Resorts & Hotels Sdn Bhd (TARH), which is owned by Khazanah Nasional Bhd. TARH is the master developer of the 4,000-acre Desaru Coast, an up-and-coming attraction in the southern state.
The Desaru coastline is 17km long and in the area are two hotels (The Westin Desaru Coast Resort and Hard Rock Hotel Desaru Coast), a theme park (Desaru Coast Adventure Waterpark) and a convention centre. The Maris is the first residential development there.
Occupying a 228-acre leasehold parcel, The Maris is divided into six precincts. Precinct 1, which takes up 29 acres and has a gross development value of RM196 million, will have four phases with a total of 260 two-storey garden cluster homes and semidees.
The cluster homes are priced from RM741,000 and the semidees from RM1.15 million. They will have individual titles, despite the project being a gated-and-guarded development.
The Maris' name is derived from the scientific name of a type of cone shell called Conus gloriamaris, which means "glory of the seas". These shells have wavy patterns and can be found off Desaru Coast, according to Jeff Saw Seong Keat, director of Southern 1 at UEM Sunrise.
As The Maris is located in a resort area, it will feature a resort-living lifestyle, he said during a two-day media familiarisation trip to Desaru Coast organised by the developer on Nov 28.
There will be many linear parks and pocket gardens in the development and they will be within walking distance of the houses, Saw said, adding that as part of the developer's sustainability initiative, it is transplanting mature trees to the linear parks at the start of the construction.
"We are planting the trees now so that in two years' time, when the houses are completed, the trees will be matured. With more trees, the temperature will drop one to two degrees as the heat will be absorbed by them," he continued.
The Maris is within walking distance of the beach and some of the houses will have a sea view.
The development is about a 30-minute drive from the Refinery and Petrochemical Integrated Development (RAPID) project in Pengerang, Johor, by Petroliam Nasional Bhd. It is connected to the Senai-Desaru Expressway, East Coast Expressway, North-South Expressway and Malaysia-Singapore Second Link (Tuas).
TARH is in the process of constructing a ferry terminal about a five-minute drive from the development. It is targeted to be completed and in operation by the end of next year, providing another avenue for Malaysians and Singaporeans to travel to the area.
Resort homes for locals
UEM Sunrise development Southern 1 general manager Ashraf Othman said The Maris will not just be a housing development, it will be a resort. "This is why we started with cluster homes, which means that every house will have its own garden, at least 10ft, by its side."
Even though The Maris is located in Desaru Coast, which is an international destination, the developer is targeting local buyers. "We want people to come home to a resort and we are making sure that it is affordable. When we started planning for The Maris, we had the locals in mind. We want them to benefit from it," said Ashraf.
Eventually, larger units will be built and they will reach the RM1 million mark, at which time international buyers will come in, he added. "But the key point is that the locals will benefit first and when the international players come in, it will elevate the value of the properties, so the benefits will go back to the locals."
For The Maris, UEM Sunrise is targeting people who live in Desaru or Pengerang, and those who work at RAPID or in the vicinity.
The majority of interest for Phase 1 has come from those who work at RAPID, and Ashraf revealed that the bumiputera units are sold out.
He said most buyers at Phase 1 are owner-occupiers, with the rest being investors who are looking at long-term leasing. "There are a lot of possibilities with The Maris … for your own stay, long-term leasing to workers at RAPID and other future industries, and short-term leasing like Airbnb because this area is a tourist destination."
The remaining three phases will be launched next year while Precinct 2 will be open for sale towards the end of next year or early 2021, depending on market demand.
Plans for next year
UEM Sunrise reported revenue of RM1.75 billion in the third quarter of this year — 35% more than the previous corresponding period. For the first nine months of the year, most of the company's revenue came from Serimbun and Aspira LakeHomes in Iskandar Puteri, Johor, said chief marketing officer Kenny Wong.
Next year, the developer plans to continue focusing on mid-range products priced between RM500,000 and RM800,000, he revealed. "The price point differs slightly from area to area, with Johor priced lower than the Klang Valley."
In the southern region, Wong said the company will not develop any high-rises and will continue to focus primarily on landed homes.
As part of a land swap deal with TARH, UEM Sunrise has moved some of its interest from Desaru to Puteri Harbour. "We have taken over the entire place where Marina Walk is located, next to Jen Hotel. We want to focus on rebuilding the retail assets there, including the Hello Kitty area. We have plans to enhance the area with new F&B shops and renovate it to be more suitable for the Malaysian weather. Currently, it is an open-air place, so we are going to cover it up and it will be similar to Publika," said Wong.
He revealed that UEM Sunrise will be working with SUTL Enterprise Ltd to revamp the area near the harbour front. It also has two joint-venture projects there — ONE°15 Marina at the harbour front area and a sports complex in Estuari, another township in Puteri Harbour.
In the central region, Wong said the developer will be focusing on both landed and high-rise developments. He added that a project in Mont'Kiara and another in Seri Kembangan will be launched in the middle and end of next year respectively.
The developer is also looking to launch the second phase of Solaris Parq.
Managing director and CEO Anwar Syahrin Abdul Ajib said the sales target for next year will be the same as this year, which is RM1.2 billion. The company has achieved 80% to 90% of this year's target.
"We have our philosophy of doing business, which is E.V.E. It stands for exciting, value and easy. We talk about exciting products and then people must see value in it. After that, we must make sure that we support them to acquire the product easily," said Anwar Syahrin.
He believes that the market will remain tough but there are still buyers. "If the product is exciting enough, they will come and buy."
Pricing is another factor the company is looking at and its strategy moving forward is to be focused on, and clear about who its target market is for its developments, said Anwar Syahrin.
In this market situation, it is a good time to look for new land bank, he added. "We want to have more land or GDV that we can develop in the Klang Valley, outside of Johor. We have identified some land on the outskirts of Kuala Lumpur and we plan to develop landed properties."
On the international front, Anwar Syahrin said the developer is looking for new opportunities. It has a presence in Melbourne, Australia, and is eyeing the Sydney market.
The company has a 30-acre parcel in Durban, South Africa, on which it hopes to launch a project sometime next year, he revealed. It is in talks with a local party to become its partner.
Currently, UEM Sunrise has close to 13,000 acres of land bank and the potential GDV is more than RM100 billion. "But people say we are too Johor-centric. So, we are diversifying our GDV to the outside of Johor. The recently launched Kiara Bay is going to give us RM15 billion and Solaris Parq another RM5 billion. That's quite a sizeable amount of GDV that we will have over the next five years.
"When we launch, we go by phases and we don't launch too many units. If the market is slow, at least we know and we haven't overcommitted in terms of our products," said Anwar Syahrin.