This article first appeared in City & Country, The Edge Malaysia Weekly, on September 23, 2019 - September 29, 2019.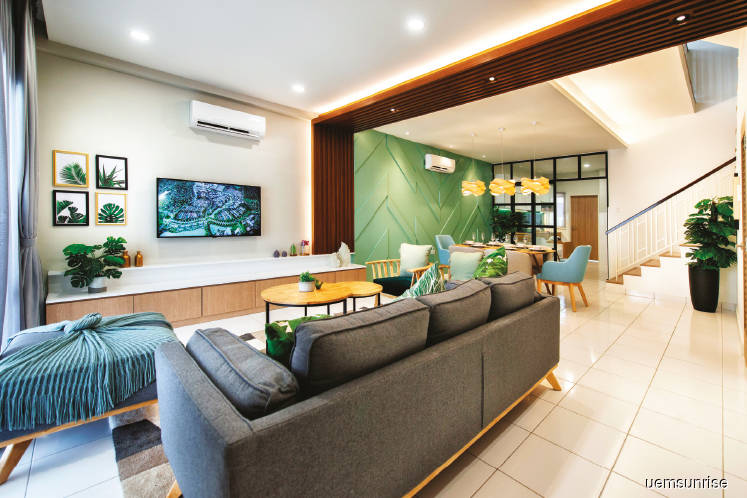 Sprawling across a 448-acre tract in Bangi, Serene Heights has a GDV of RM3.7 billion and was first launched in 2015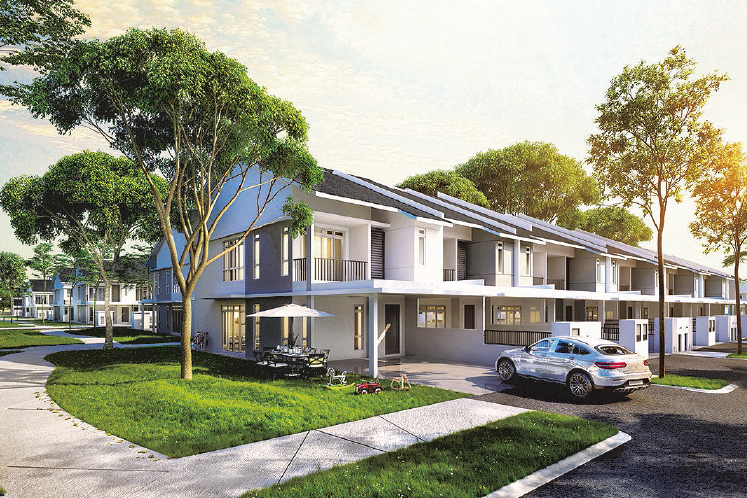 Aspira Gardens in Gerbang Nusajaya is a residential development with a GDV of RM84.7 million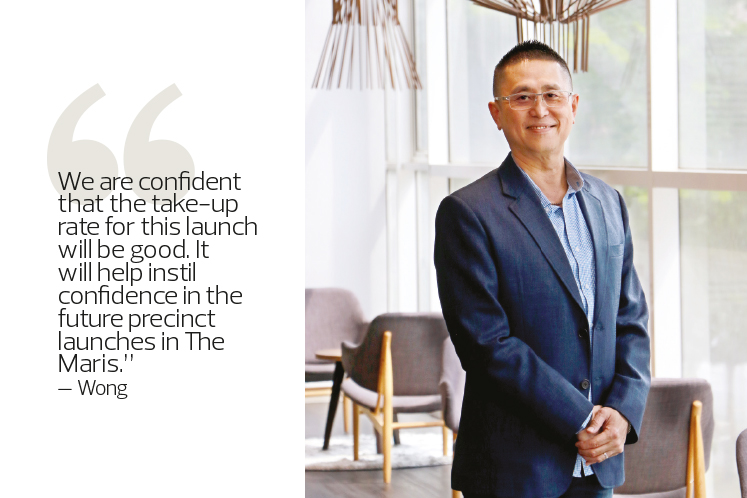 UEM Sunrise Bhd chief marketing officer Kenny Wong Koon Keng tells City & Country that it has been quite an eventful period for the developer. "It has been a busy time here at UEM Sunrise. Despite the relaxed market, our products have been performing well," he says as he takes us on a tour of the new show units of Solaris Parq.
"Our current focus is on mid-market landed developments and up-market projects in strategic locations. The projects are mostly in the central and southern regions of the peninsula, with some in Australia, including Aurora Melbourne Central and Conservatory [in Melbourne]," says Wong.
UEM Sunrise currently has a developable land bank of 13,000 acres (including land planned for joint venture developments) with a total gross development value (GDV) of RM114 billion.
"We recently acquired two smaller pockets measuring about three acres each within the Mont'Kiara area — one last year and the other, this year," says Wong. "The company is always on the lookout for land banking opportunities … if the location and price are right."
"We kicked off the year with the launch of
Aspira ParkHomes in Gerbang Nusajaya on Jan 19, which gained a lot of interest. This was followed in the second half by the launch of Aspira Square (Phase 1) and Aspira Gardens (Phase 1) and the first affordable homes in Gerbang Nusantara," says Wong.
"We will also continue to drive projects in Iskandar Puteri, for example, the rejuvenation of the Puteri Harbour area and Marina Walk. We plan to create a man-made sandy beach in Puteri Harbour to upgrade the walkway for pedestrians and to engage in more place-making activities," he adds.
The Maris @ Desaru and upcoming projects
UEM Sunrise plans to launch a list of projects by 4Q2019 and is banking on their strategic locations, target markets and uniqueness.
One of the upcoming projects is The Maris @ Desaru in Johor. Located on a strategic 228.14-acre parcel in Desaru, The Maris, which will comprise resort-style homes, has a total GDV of RM2.8 billion. The company plans to launch the first phase, Embun Residences, in 4Q2019.
Overlooking lush international standard golf courses, Embun Residences has a GDV of RM174 million and will comprise 260 units of cluster and semi-detached homes that are due to be completed in June 2021. Built-ups are from 1,800 to 2,300 sq ft and prices start from RM750,000.
"We find that there is good demand for cluster and landed homes in general in Johor. We are confident that the take-up rate for this launch will be good. It will help instil confidence in the future precinct launches in The Maris," says Wong.
"The target market for this project are mainly investors who are looking for long-term returns and investment opportunities, and owner-occu-
piers who are family-oriented," he says. "The Maris offers a resort-living lifestyle and concept near the sandy beach of Desaru. 'Maris' is inspired by the name of a rare seashell found in Desaru Coast."
"This project will be a benchmark for future UEM Sunrise developments in Desaru. The components — hotels, waterpark, conference centre and so on — are designed to complement each other to provide [residents with] an integrated resort environment and an exciting lifestyle," he says.
"Desaru Coast is a premium integrated destination resort and one of Malaysia's most anticipated tourism developments. It offers renowned resorts and villas, Adventure Waterpark Desaru Coast, Desaru Coast Riverside, Hard Rock Hotel Desaru Coast, Desaru Coast Conference Centre and a 17km beachfront," Wong explains.
Also in Johor is Aspira Gardens, a residential development with a GDV of RM84.7 million located in the heart of Gerbang Nusajaya. "For Aspira Gardens, we are targeting middle and high-middle-income families. They are mostly owner-occupiers," says Wong.
In the vicinity of Iskandar Puteri, Aspira Gardens will enjoy the enhanced connectivity of the Gerbang Nusajaya Interchange that will be completed next year. It is also surrounded by developments such as Puteri Harbour. Further details of Aspira Gardens will be revealed soon, says Wong. "Moving forward, our next growth catalyst is the 4,551-acre Gerbang Nusajaya, which is being developed to serve as the business and economic engine of Iskandar Puteri, featuring lifestyle and retail zones, campuses, offices, industrial hubs and residential precincts."
Elsewhere, UEM Sunrise will launch a new phase consisting 135 units of double-storey terraced homes in Serene Heights in 4Q2019. Sprawling across a 448-acre tract in Bangi, Serene Heights has a total GDV of RM3.7 billion and was first launched in 2015. The development. which has a theme of "tropical urban paradise", comprises 700 double-storey terraced homes with built-ups ranging from 1,803 to 2,837 sq ft and prices starting from RM550,800. All the launched phases are nearly 100% taken up. The development offers a 25-acre park, a 1.3km waterway, a 3.5km cycling and jogging track and verdant landscapes.
"Most of our purchasers at Serene Heights are owner-occupiers, made up of young executives, extended families and newlyweds," says Wong.
"With the spillover of economic and commercial activities and employment opportunities in Greater Kuala Lumpur, new townships such as Serene Heights are poised to thrive. Situated between Kuala Lumpur, Putrajaya and Cyberjaya, it is earmarked for growth," he notes. "It has high potential for capital appreciation."
Serene Heights is accessible via major highways such as the North-South Expressway, the Kajang-Seremban Highway (LEKAS), the Kajang-Dengkil access road and the Kajang Dispersal Link Expressway (SILK Highway). Kuala Lumpur International Airport is 25 minutes away while the Kuala Lumpur city centre is about 30 minutes away.