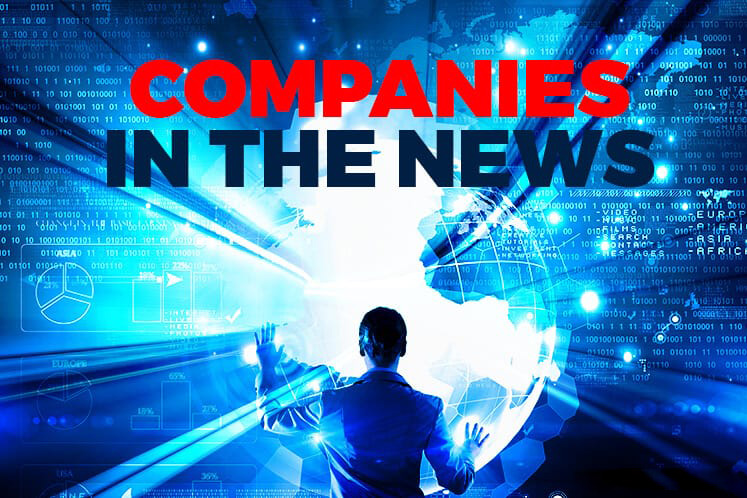 KUALA LUMPUR (Oct 8): Based on corporate announcements and news flow today, companies in focus on Tuesday (Oct 9) may include: UEM Sunrise Bhd, T7 Global Bhd, Reach Energy Bhd, MMC Corp Bhd, Gamuda Bhd, Diversified Gateway Solutions, MCE Holdings Bhd and IHH Healthcare Bhd.
UEM Sunrise Bhd said its chief operating officer for development Datuk Roslan Ibrahim is relinquishing his role following his transfer to UEM Group Bhd.
The transfer was under the UEM Talent Mobility Programme to take up strategic assignments.
T7 Global Bhd, which is mainly involved in engineering and oil & gas, is venturing into retail clothing.
It is setting up a new wholly-owned subsidiary, T7 Solutions Sdn Bhd, to engage in the retail sale of articles of clothing, articles of fur, clothing accessories, footwear and other retail sale of new goods in specialised stores.
Reach Energy Bhd drilled its first exploration well on its Emir-Oil asset in the Kariman field, Kazakhstan on Oct 6.
The well is expected to confirm the larger extent of the hydrocarbon resource being exploited in the Kariman structure.
The expected success of this exploration well would increase the group's 2P (proved and probable) reserves by "a significant amount".
MMC Corp Bhd said MMC Gamuda KVMRT (T) Sdn Bhd has not received any notice from Mass Rapid Transit Corp Sdn Bhd (MRT Corp) or the Government pertaining to the termination of the Mass Rapid Transit Line 2 (MRT2) underground contract.
MMC and Gamuda Bhd each hold a 50% stake in MMC Gamuda KVMRT.
Pahang Princess Tengku Datuk Aishah Sultan Ahmad Shah has been appointed as the non-executive chairman of Diversified Gateway Solutions Bhd, effective today.
Tengku Aishah is also the independent non-executive chairperson of Insas Bhd, Inari Amerton Bhd and Mieco Chipboard Bhd. In addition to that, she is an independent non-executive director of WZ Satu Bhd.
MCE Holdings Bhd has partnered with Chinese electronic parts manufacturer Suzhou Prachtig Electronic Material Co Ltd to set up a framework for the consultation and exchange of information and technology.
The initial stage of the cooperation would focus on the localisation of automotive plastic parts and value-added processes to develop and supply the products in Malaysia and the rest of Asean.
MCE said the group and Suzhou Prachtig intend to incorporate a joint venture company for the purposes of carrying on the business of designing, developing, manufacturing and supplying of the products.
IHH Healthcare Bhd has tightened control on Acibadem Saglik Yatirimlari Holding AS after the latter's shareholders converted their shares into equities in the Malaysia-based healthcare group.
IHH's stake in Acibadem has been bumped up to 90% from 60% after the share conversion.
Acibadem's founder Mehmet Ali Aydinlar and his wife Hatice Seher Aydinla converted an approximate 15% stake in the Turkish healthcare group into 262.2 million IHH shares.
Subsequently, Khazanah Nasional Bhd's wholly-owned unit, Bagan Lalang Ventures Sdn Bhd, also converted their 15% stake in Acibadem for 262.2 million IHH shares.