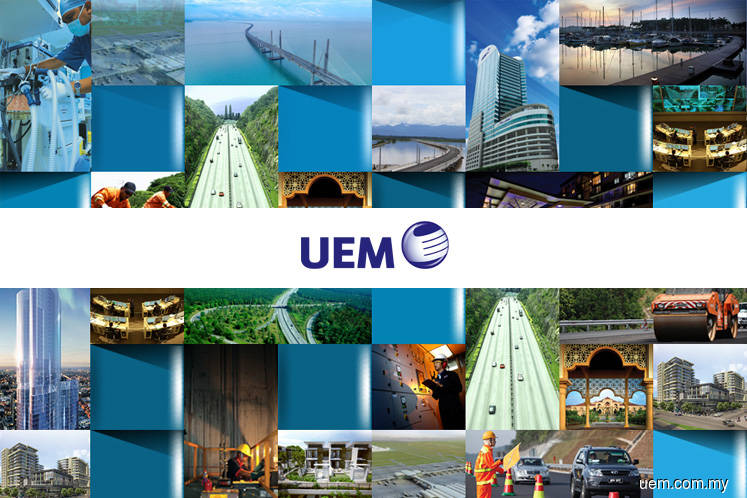 PETALING JAYA (July 10): In an effort to cut expenses, UEM Group Bhd is looking to pare down its staffing to about 80 members, which means letting go about 220 workers.
The Malaysian Reserve today cited a source close to the development saying "the group plans to offer mutual separation scheme (MSS) packages to the employees by November 2019."
The engineering firm established in 1966, which was saved by Khazanah Nasional Bhd during the East Asia financial crisis of 1997/98, is seeking to restructure its operations in line with the sole shareholder's "new business ethics".
"In the meantime, the senior management is already giving a heads-up to the affected staff in order to give them time to find new jobs. Next year, they will roll out the MSS to the group's subsidiaries. However, Yayasan UEM will not be affected," said the source, who wished to remain anonymous, adding that some employees have already been "mobilised to the group's subsidiaries".
The group is the country's largest toll highway operator with a 51% shareholding in PLUS Malaysia Bhd. Besides that, UEM Group's core stakes are in "township and property development, engineering and construction, asset and facility management, healthcare, information technology, manufacturing and logistics". Based on Bloomberg data, it employs some 15,500 people across all its segments.
Its list of subsidiaries include UEM Sunrise Bhd, UEM Edgenta Bhd, UEM Builders Bhd and Cement Industries of Malaysia Bhd.
The source was quoted saying the retrenchment exercise was mainly "to reduce operational expenses, including salary and benefits".
Meanwhile, when contacted by the news agency, UEM Group acknowledged the restructuring exercise to turn the firm into "a more commercially viable investment holding company", which will involve "developing a business model that best suits its capabilities and be in a better position to deal with the changing markets and expectations".
"Part of the restructuring exercise includes an ongoing assessment of UEM Group's 235 employees, some of whom will continue their employment within the company, while most will continue their employment at UEM Group's subsidiaries to undertake support services for each company," stated UEM Group.
The move is believed to reflect Khazanah's changed management style which "reduces overlapping roles and discards non-critical duties", following a spate of changes at top positions in July last year.
Other cost-cutting measures by the fund include moving its headquarters from the Petronas Twin Towers to the 29-storey Mercu UEM in KL Sentral in the first quarter of 2020, closing its high-maintenance office in London and scaling down its operations in Turkey.