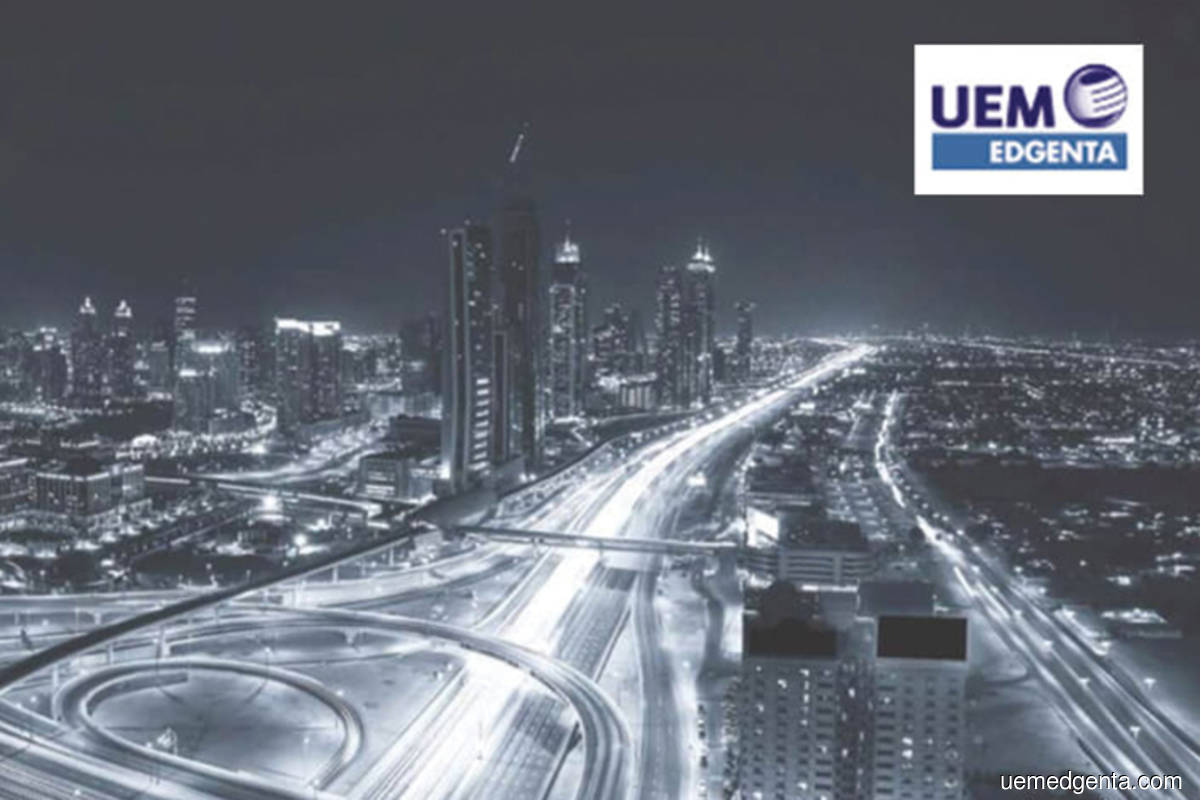 KUALA LUMPUR (Nov 29): UEM Edgenta's net profit for the third quarter ended Sept 30, 2022 (3QFY2022) dropped 49.8% year-on-year to RM4.59 million from RM9.15 million due to a one-off provision of impairment loss on inventories amounting to RM12.76 million.
The asset management and infrastructure solutions company added that the cost escalation in its business operations, from the impact of the global supply chain disruption and inflationary pressure, also affected its net profit in 3QFY2022.
The group posted an improved revenue of RM646.2 million for 3QFY2022, up 13% from RM571.88 million in 3QFY2021, which UEM Edgenta said was mainly driven by higher revenue generated from its healthcare support services division.
The division has expanded into integrated healthcare solutions offerings in Malaysia as well as extending services to the adjacency sectors in Singapore and Taiwan, namely the hospitality and semiconductor sectors.
It said another factor contributing to the revenue growth in 3QFY2022 was its infrastructure solutions business, whereby higher volume of maintenance works performed following the improvement in traffic volume in the major expressways.
UEM Edgenta's earnings per share fell to 0.55 sen in 3QFY2022 from 1.1 sen in the corresponding quarter in 2021, and no interim dividend was declared for the quarter under review.
For the cumulative nine months ended Sept 30, 2022 (9MFY2022), UEM Edgenta's net profit rose to RM24.86 million, from RM21.97 million in the previous year, on the back of RM1.81 billion revenue (9MFY2021: RM1.59 billion).
Moving forward, UEM Edgenta said its healthcare support services division will continue to deploy technologies such as robotic devices and automated work order management to mitigate the impact on margin compression.
"Services in the areas of replacement through maintenance and biomedical engineering maintenance are expected to increase.
"The company is leveraging the division's experience and technology solutions to expand into high growth markets, namely the Gulf countries," it said.
While UEM Edgenta eyes for more infrastructure and repair projects, it said a slowdown in the global economy and the downside risk on the currency could potentially limit fiscal capacity to achieve the desired growth and investment activities.
As of 3.19pm on Tuesday (Nov 29), shares of UEM Edgenta were unchanged at RM1.06, valuing the group at RM881.52 million. Year-to-date, the shares have slipped 57 sen or 34.97% from RM1.63.