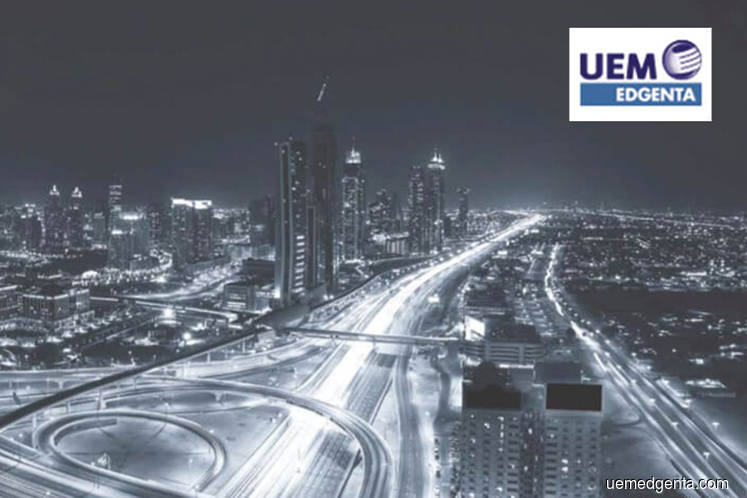 PETALING JAYA (May 15): UEM Edgenta Bhd is spending about RM80 million in capital expenditure this year to enhance its technology offering over the next three years.
The integrated facilities management provider is also targeting for a double digit growth in profit for the year ended Dec 31, 2019 (FY19), which is expected to be contributed by more contracts, as well as organisational efficiencies that will help improve margins.
Chief executive officer Datuk Azmir Merican said the group saw its profit before tax margin increase by 9% in FY18, driven by improvements realised through group-wide efficiency and lower financing costs.
As a result, he said net profit of continuing operations saw a growth of 22% to RM152.4 million, compared with RM125.1 million in FY17.
"We hope to maintain this growth momentum this year. Our revenue growth (of 3%) last year was not as strong as we liked it to be, so we will also look at strengthening that through more jobs secured," Azmir told a media briefing, after UEM Edgenta's annual general meeting.
He said the group's work-in-hand stands at RM13.4 billion as at Dec 31, 2018, with 65% contributed by its infrastructure segment, 28% by healthcare, and the rest by the property solutions and consultancy segment.
"These jobs can last between five and 20 years, though we are continuously seeking more in Malaysia and around the region. In particular, we are looking at securing new jobs in India. 
"We currently manage 150 hospitals in India. We started with housekeeping and now we are moving into biomedical service maintenance, which will require less people to hire and in turn give us a good margin growth," Azmir said.