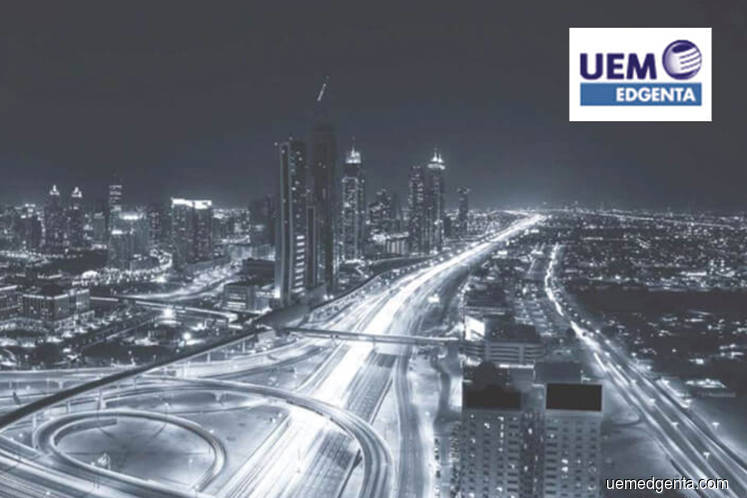 KUALA LUMPUR (Oct 18): Asset management and infrastructure solutions company, UEM Edgenta Bhd helped saved RM23.6 million in total for 32 government hospitals in the northern region of Peninsular Malaysia through its implementation of an energy management programme.
The programme initially ran for 24 months from January 2017 to December 2018. 
It said the initiative under the national hospital support services concession has reduced environmental emissions, with several initiatives accorded to the Energy Management Gold Standard (EMGS) 1-Star ASEAN Energy Management Scheme (AEMAS) and/or EMGS 2-Star AEMAS ratings.
Managing director and chief executive officer Datuk Azmir Merican said sensor technology was used to monitor energy usage from lighting and chillers at the hospitals.
Further savings are expected to be derived in the future due to a significant push towards undertaking predictive and preventive maintenance across all facets of the hospitals' operations under the company's care.
"More hospital administrators and management teams we have engaged now understand that significant gains can be achieved with energy efficiency initiatives and the fact that initial investments made will pay for itself in the long-run. 
"This is made possible via Energy Performance Contracting (EPC), an innovative, turnkey concept of shared savings which helps companies overcome upfront capital commitment with fast results, and also positively impact companies' bottom-line," Azmir said in a statement today. 
Healthcare facilities such as hospitals are considered major energy consumers due to their need for reliable energy supplies 24/7 for ventilation, lighting, air conditioning and the use of medical and non-medical equipment and it is also crucial for these facilities to be more environmentally sustainable. 
Last year, UEM Edgenta commenced the implementation of EPC for Health Ministry's healthcare facilities such as Hospital Teluk Intan and Hospital Raja Permaisuri Bainun Hospital in Perak, as well as most recently, Hospital Kepala Batas in Penang in 2019.
The results have been encouraging, with the hospitals achieving cost savings and a reduction in energy usage. 
From January to December 2018, Hospital Teluk Intan recorded RM1.07 million in savings on average as compared to previous years, representing a 30% in energy savings, equivalent to 2,927,136-kWh.
Azmir said those savings were made possible due to various retrofits and upgrades which have been undertaken, such as demand control ventilation, energy-efficient chillers, lighting retrofit, and other automated building systems, to reduce energy consumption, as well as real-time monitoring for all the hospital it manages. — Bernama