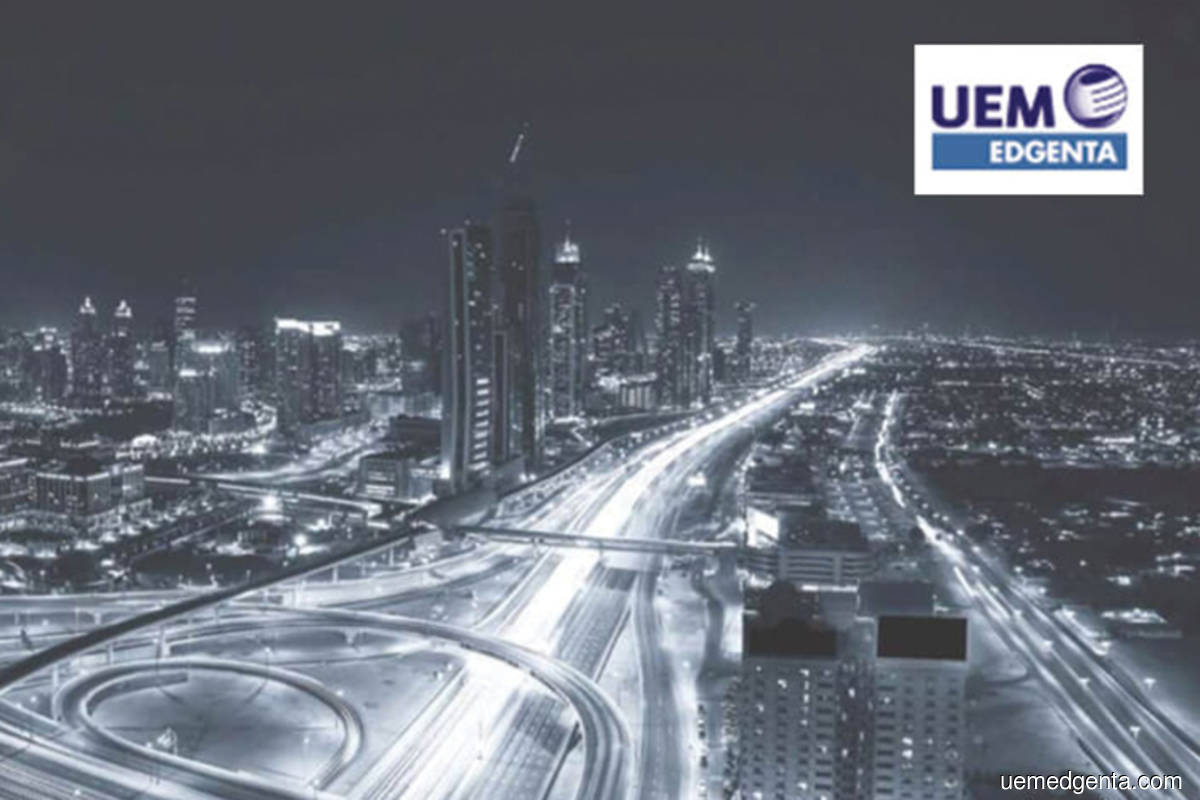 KUALA LUMPUR (Nov 25): UEM Edgenta Bhd reported a net profit of RM9.15 million for the third quarter ended Sept 30, 2021 (3QFY21), compared with a net loss of RM19.01 million in 3QFY20, thanks to stronger contribution from its asset management and infrastructure solutions businesses.
Quarterly revenue rose 18.42% to RM571.88 million, from RM482.91 million a year ago, it said in its bourse filing on Thursday.
Compared to the preceding quarter, the group's net profit increased 49.3% from RM6.13 million, while revenue rose 6.2% from RM538.60 million in 2QFY21.
For the nine months ended Sept 30, 2021 (9MFY21), the group returned to the black with a net profit of RM21.97 million, compared with a net loss of RM34.77 million a year ago. Revenue grew 11.22% year-on-year to RM1.59 billion in 9MFY21.
In a separate statement, UEM Edgenta said the growth in earnings is a testament of the group's agility and resilience, as it pursues its growth strategy with a focus on new products and solutions led by technology, expansion into new geographies and forging regional partnerships.
As of Sept 30, 2021, UEM Edgenta's balance sheet remains healthy by maintaining a low gearing ratio at 0.3 times, it noted.
"We are heading towards a positive turnaround for the company, as we continue to raise the levels of our skill sets and services to better serve our clients. We are steadfast in strategically positioning UEM Edgenta within the healthcare support solutions industry, as well as the region's leading infrastructure solutions company, guided by our 'Edgenta of the Future 2025' vision," said UEM Edgenta managing director and chief executive officer Syahrunizam Samsudin.
He added that regional markets could benefit greatly from UEM Edgenta's expertise in healthcare support, asset management and digital solutions.
"While we are confident to participate in growth opportunities locally, as the Malaysian economy is projected to grow by 5.5% to 6.5% in 2022, bolstered by a gradual reopening of economic and social sectors, as well as the resumption of development projects, we are also optimistic to explore regional opportunities to meet strong external demands."
Shares in UEM Edgenta closed four sen or 2.47% lower to RM1.58 on Thursday, valuing the company at RM1.31 billion.