This article first appeared in The Edge Financial Daily, on April 18, 2019.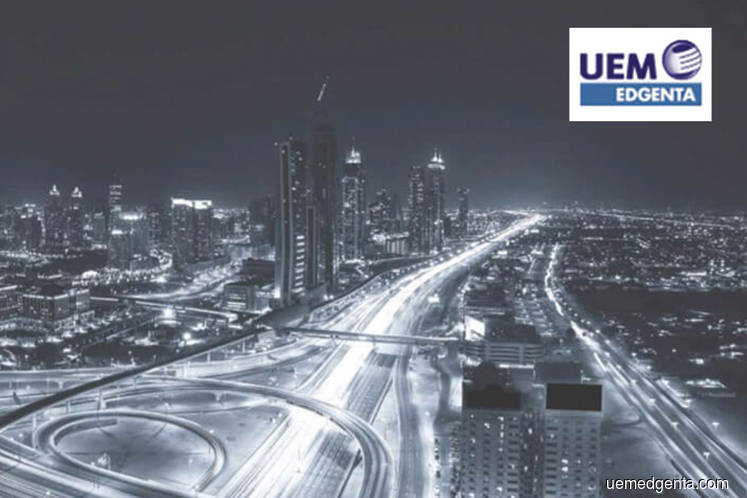 UEM Edgenta Bhd
(April 17, RM2.74)
Maintain buy with a higher target price (TP) of RM3.41 (previously RM3.32): UEM Edgenta Bhd's (Edgenta) 100%-owned consultancy arm Opus has been named project management consultant (PMC) worth RM50 million for Sarawak's RM11 billion Coastal Road Network and Second Trunk Roads projects. We do not discount the possibility of Opus securing subsequent PMC packages. We maintain "buy" with a higher sum-of-parts-derived TP of RM3.41 (from RM3.32).
Opus was awarded the first package of the project worth RM50 million, whereby it would be working with Sarawak's Public Works Department (PWD) in providing overall project management and technical expertise. This includes overseeing key deliverables within the project's work scope, such as preliminary and detailed designs of 20 work packages ranging from the development of new roads and bridges, including four iconic cable-stayed bridges and pavement rehabilitation works.
Furthermore, Opus would also be overseeing upgrading works of: i) 300km of the existing 896km of coastal roads; (ii) construction of 10 new bridges for the Coastal Road Network; and (iii) construction of 232km of the Second Trunk Roads project.
We are positive on this news as it marks a step in the right direction for the group in turning around Opus' fortunes after a disrupted financial year 2018 (FY18) on the back of the 14th general election, which saw major infrastructure projects being halted. However, we are not completely surprised given that management was eyeing this particular job. The estimated project management contract value is estimated to be about 1.5% to 1.8% (RM165 million to RM198 million) of the total work package (about RM11 billion) to be undertaken in phases over a 10-year period. We understand that the RM50 million work package is for FY19 and that the potential for more jobs is high — subject to the state's PWD being satisfied with Edgenta's performance. Apart from the PMC role, we think that Edgenta could potentially participate in some of the road pavement works via Propel. Upon project completion, Propel will also have a chance to offer operation and maintenance services for the said roads (similar to its current role on the North-South Expressway [NSE]).
There is no change to our forecasts as this job win has already been captured via our RM75 million order book replenishment assumption for Opus in FY19.
We take this opportunity to recalibrate our valuation of Opus from 10 times to 15 times price-earnings ratio which is more commensurable with its peers. By virtue of Edgenta previously undertaking consultancy works for mega government infrastructure projects (light rail transit extension, double-track, widening of the NSE's third lane), coupled with its majority ownership by Khazanah Nasional Bhd, we reckon that it is in a pole position to secure more consultancy works for government-funded infrastructure jobs. — Hong Leong Investment Bank Research, April 17