This article first appeared in The Edge Financial Daily, on December 13, 2018.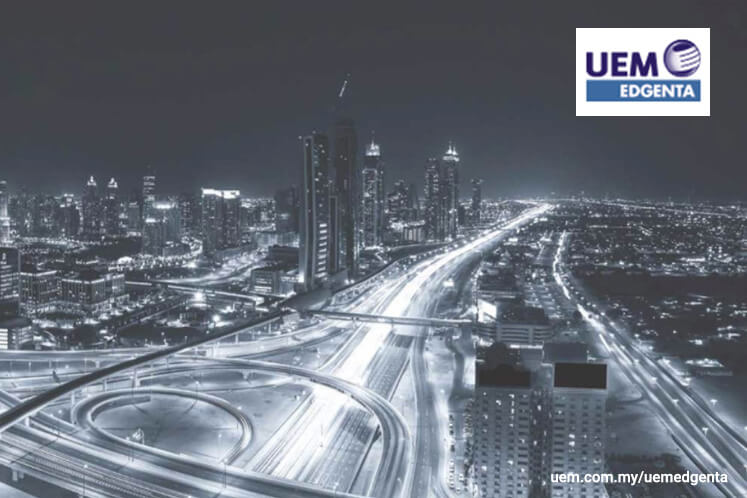 UEM Edgenta Bhd
(Dec 12, RM2.66)
Maintain buy at a higher target price (TP) of RM3.24: We visited the Sultanah Bahiyah Hospital (SBH) in Alor Setar and the operational central workshop (OCW) in Juru, Penang to gain a better insight into UEM Edgenta Bhd's healthcare operations. Having seen the inseparable nature of UEM Edgenta and the ministry of health (MoH) in its day-to-day operations, we are more positive on the stability of this relationship. We reiterate our "buy" call with a higher sums-of-parts-based TP of RM3.24 as we recalibrate our risk metrics assigned to the infra and healthcare division on the back of greater clarity from the government's stance on concessions.
 
The following are some of the key takeaways from the visit:
UEM Edgenta has a 10-year concession for 32 hospitals in the northern region (ending 2025). As at nine months of financial year 2018 (9MFY18), the collective healthcare segment accounted for 46% of revenues and 41% of profit before tax for the group.
The SBH is a 700-bed MoH hospital by design but is operating some 1,100 beds, highlighting the chronic demand for public healthcare. UEM Edgenta is responsible for aiding the optimisation of MoH's assets and easing the pressures on our public hospitals by virtue of its operations.
The implementation of cost savings initiatives is not solely restricted to the infra division. Transformations within its healthcare concession division are also being simultaneously and progressively implemented. Sensor technology is being used to better monitor energy usage from lighting and chillers at the SBH, resulting in savings of around RM650,000 in FY17 and RM520,000 as at July 2018.
Further savings are expected to be derived moving forward due to a significant push toward undertaking predictive and preventive maintenance across all facets of operations.
We can also expect that the cost savings in the healthcare segment will be "shared" with the MoH. To offset the additional capital expenditure, we can expect UEM Edgenta to leverage this position when the contract renewal cycle commences again.
We also understand that the cost savings from operations will be funnelled back into the MoH's equipment replacement programme, moving forward.
Note that due to budget constraints, a lot of the medical equipment at public hospitals nationwide is at the tail end of their useful life.
The OCW is where UEM Edgenta carries out the technical work for the MoH's biomedical equipment and houses all the testing equipment and loaner equipment.
Given the higher budget allocated in 2019 for the MoH, UEM Edgenta is a beneficiary on the potential of higher work orders.
We feel that this is an opportune time to recalibrate the risk metrics assigned to the stock. Thus we adjust our weighted average cost of capital from 10% currently to 9%. Valuations remain undemanding for a stable earnings stream, backed by a proven track record and technology-driven margin expansion.  — Hong Leong Investment Bank Research, Dec 12