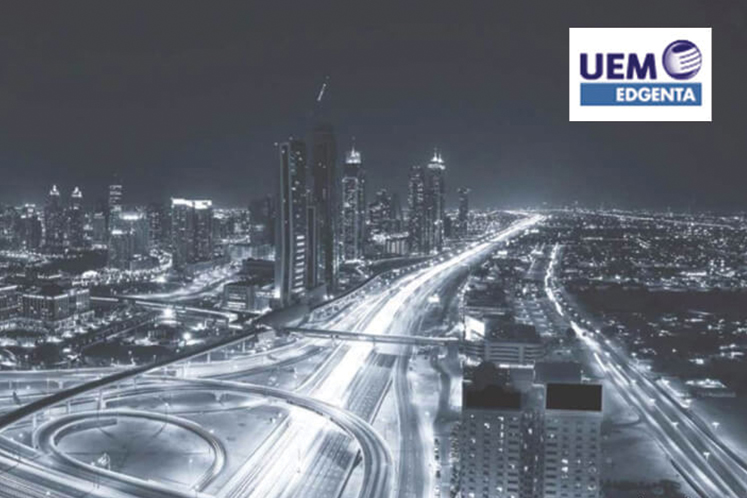 KUALA LUMPUR (Sept 4): UEM Edgenta Bhd will only pursue performance-based contracts (PBC) for its infrastructure segment from January 2019, to improve cost efficiency and service delivery.
Group chief executive officer Datuk Azmir Merican said the initiative to move to PBC, from the traditional input-based contracts, started one and a half years ago, noting that the method has been used in more developed markets.
"The move to performance-based contracting, really allows us to start innovating and start saving money for our clients. We have started this journey and the ambition is to go full PBC in January 2019," he said at a media briefing today.
Azmir noted that some of its infrastructure management and maintenance contracts with PLUS Expressways Bhd have been renewed to suit the PBC agenda.
"For us, this allows us to invest in automation, mechanisation, use technology to drive our performance better and allow us to also plan our work better. [With this,] we get to use our equipment and machinery with better yields," he said.
"We are proponents of PBC because we feel that this is the better way to contract rather than the traditional resource-based contract which does not allow innovation and creativity and R&D to run the work better," Azmir added.
UEM Edgenta held the media briefing to announce its financial performance for the first half of  2018. The group posted an increase in net profit of 15.2% to RM62.96 million for the six months, from RM54.66 million a year ago, on the back of improvements in operating profit margin.
Revenue for the period stood 8.8% higher at RM1.01 billion compared with RM925.34 million previously.
"We are optimistic of sustaining our growth momentum as seen over the last two quarters. As at June 30, 2018, the value of our work-in-hand remains strong at RM13.5 billion," Azmir said, adding that the contracts involve five to 10-year periods.
"We have driven a lot of operational efficiency over the last one and a half years. This is showing results [now] so that is why you see margin expansion and that is also why we are confident to say that this is sustainable [for the rest of the year]," he added.   
On the back of its half-year profits, UEM Edgenta declared an interim dividend of 6 sen per share, totalling RM49.9 million, which represents a payout ratio of 79% on the first half results.