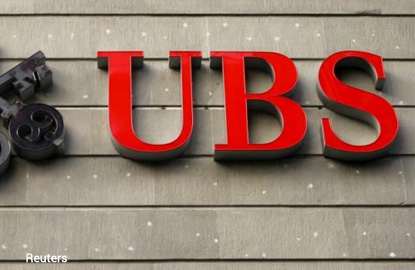 LONDON (Jan 18): UBS Chairman Axel Weber has said that around 1,000 of the Swiss bank's 5,000 employees based in London could be impacted by Britain's exit from the European Union.
"We have roughly 5,000 people in London. Real passporting business is probably down to about 1,000 of those employees in London and for them we have to look at what the ultimate deal will be mapped out with," Weber said in a BBC television interview at the World Economic Forum in Davos on Wednesday.
"So we're still looking at what is happening but of course we have to look at optionality and we've largely done that so far."
CEO Sergio Ermotti has said previously that 20% to 30% of those London-based employees could be affected should the Swiss bank decide to move.
In 2016, UBS set up a bank in Frankfurt to consolidate most of its European wealth management operations in an effort to conserve capital and simplify its structure.
Other banks are expected to announce more concrete plans for how they will adapt to Brexit in the coming months after Prime Minister Theresa May confirmed in a speech on Tuesday that Britain would leave the European single market.