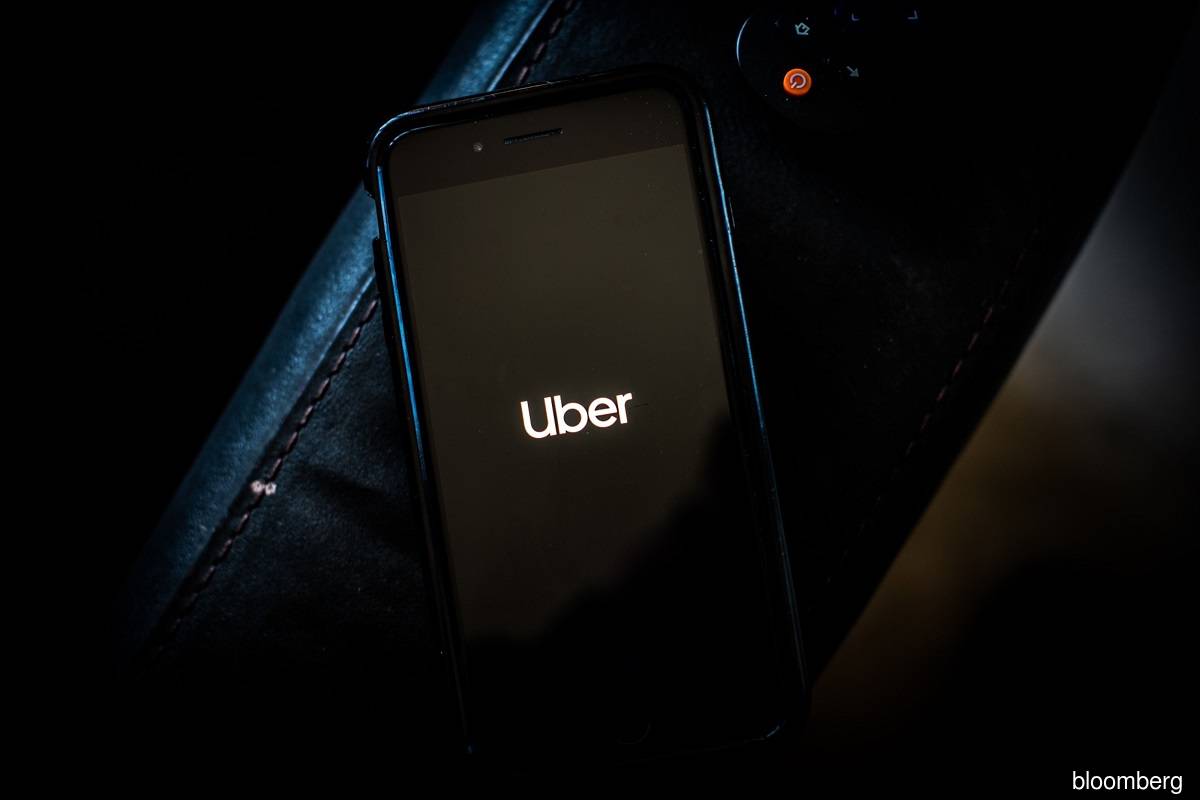 SAN FRANCISCO (Sept 21): Uber Technologies Inc, the ride-hailing giant that once posted a quarterly loss of US$5.2 billion, may finally be about to turn a profit.
Shares in Uber rose 4.2% in pre-market trading in New York on Tuesday, while rival Lyft Inc also rose 2.3%.
The company's adjusted earnings before interest, taxes, and other expenses may range from a US$25 million loss to a US$25 million profit in the third quarter, it said in a filing on Tuesday. On that basis a profit would arrive slightly earlier than previously anticipated, as chief executive officer Dara Khosrowshahi told analysts in August that a fourth-quarter adjusted profit was in reach. Uber said on Tuesday adjusted earnings in the fourth quarter could range from flat to a US$100 million profit.
The San Francisco-based company's major US competitor — Lyft Inc — reported its first adjusted quarterly profit during the second quarter, also ahead of schedule. Lyft benefitted from a lifting of Covid-19 restrictions in many US cities as vaccinations ramped up early in the summer, driving a surge in ride-hailing use.
Uber did, too, but its sprawling business operates in many more countries and offers many other services besides rides.
Those aspects were not nearly as profitable and its report of second-quarter losses dismayed investors. Uber faces increased competition for its food delivery service and uncertain demand for its rides as the pandemic lingers in many parts of the world.
The boom in food delivery during the pandemic skewed Uber's business towards a lower-margin segment that might have weighed on efforts to become profitable, Bloomberg Intelligence analyst Mandeep Singh wrote in September.
However, customers hung on to their habits of getting hot meals sent directly to their homes, even as lockdown restrictions eased in many countries. UK rival Deliveroo plc reported a surge in revenue and orders in the first half of the year.
Uber still faces pressure from politicians and regulators on the status of its drivers. It recently lost a Dutch suit, where a court ruled that those who ferry passengers using the Uber app in the Netherlands are covered by a local collective labour law. In August a California state judge struck down a voter-approved ballot measure bankrolled by Uber and other gig-economy companies that declared drivers for the companies were independent contractors.
Uber has said it will appeal both decisions.