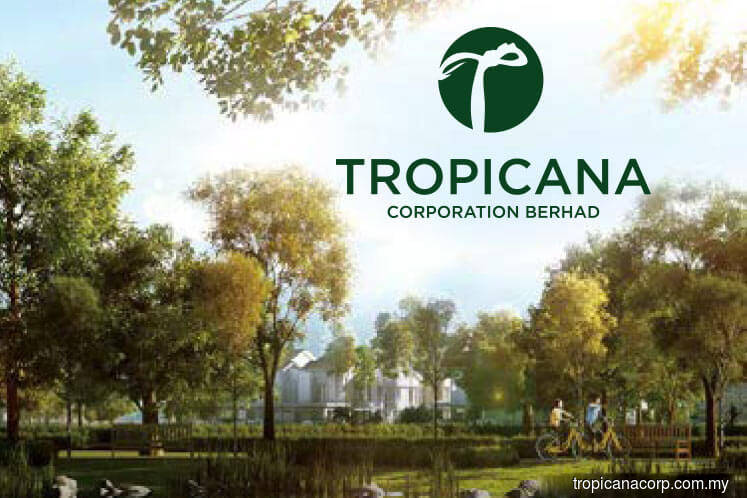 KUALA LUMPUR (Sept 14): Tycoon Tan Sri Danny Tan Chee Sing, founder and major shareholder of Tropicana Corp Bhd, is injecting into the group, two plots of land in Johor Baru which will be evolved into a mixed development with a GDV (gross development value) of RM4.3 billion.
In a filing with Bursa Malaysia today, Tropicana said it has entered into a conditional share sale agreement with Chee Sing and his children to acquire a 50.1% stake in Peluang Duta Sdn Bhd, whose 70%-owned subsidiary T Sanctuary Development Sdn Bhd owns two plots of leasehold land totalling 329.1 acres in Johor, for RM49.05 million.
The proposed acquisition is deemed a related party transaction, as Chee Sing, a major shareholder of Tropicana, as well as his children — Tropicana deputy group chief executive officer Datuk Dickson Tan Yong Loong, Dillon Tan Yong Chin, Diana Tan Sheik Ni and Tropicana group managing director Dion Tan Yong Chien — are also major shareholders and directors of Peluang Duta.
Tropicana said the proposed acquisition represents an opportunity for it to increase its current land bank.
"The proposed acquisition is a good opportunity for the group to further enhance Tropicana's brand name and presence, particularly in the southern region. 
"Furthermore, the proposed development is expected to generate an estimated GDV of RM4.3 billion, which is expected to enhance the group's future revenue and earnings," the filing added.
In a separate statement, Tropicana said the purchase consideration of RM49.05 million works out to RM40 per sq ft, representing an 11% discount to the indicative market value of RM45 per sq ft, as opined by independent registered valuer Messrs C H Williams Talhar & Wong.
Tropicana said it will fund the purchase consideration via internal funds and bank borrowings.
"The proposed acquisition is expected to be completed by October and would not have material effect on the net assets of the group for the financial year ending Dec 31, 2018 (FY18)," the statement added.
However, Tropicana will see an increase in its net and gross group gearing to 0.34 and 0.66, post-acquisition, from December 2017's 0.27 and 0.56 respectively.
According to the group, the proposed development will comprise 70% residential component and 30% commercial properties, which include terrace houses, shop offices, urban affordable homes, serviced apartments, as well as an international school.
"The first phase development of the international school is expected to be completed before 2022, which will be able to cater for more than 2,000 students, followed by the second phase targeted to be completed before 2028, that can cater for an additional of 3,000 students," Tropicana said.
Tropicana shares closed up 0.5 sen or 0.58% at 86 sen today, with 157,600 shares traded, giving it a market capitalisation of RM1.26 billion.