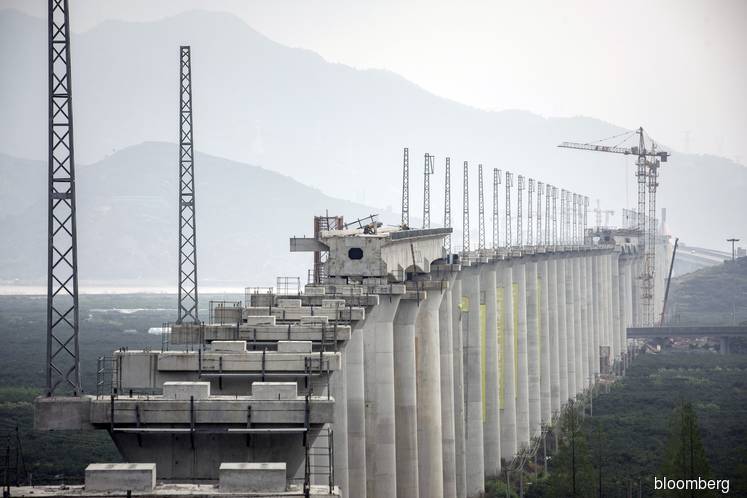 (Jan 21): Most of China's provinces are expecting slower economic growth in 2020, underlining the nationwide trend which is expected to result in a tweaking of the formal goal when the legislature meets in March.
Twenty-two of 31 major cities, provinces and autonomous regions have so far cut their 2020 target for gross domestic product expansion, according to their work reports which lay out plans for this year. Twelve provinces, which made up 42% of China's economic output at the end of September last year, expect growth at around 6% or lower this year. Another eight provinces forecast their economy would expand between 6%-6.5% this year.
The nation's economy is on a gradual slowing trajectory, and the National People's Congress is expected to approve that the 2020 target be set at "around 6%" in March, lower than the 6.1% result for 2019 announced last week. Even with the slowdown, output grew 5 trillion yuan ($729 billion) last year, an increase bigger than Switzerland's GDP.
However, there's substantial regional variation, with less-developed Jiangxi growing around 8.5% last year, while Tianjin, near Beijing, eked out a 4.5% expansion. That beat only Jilin, in the struggling rust belt in the north-east of the country.
Tianjin, which has been plagued by debt problems, defaults, and misstatement of its economic data, expects its woes to continue. The province's growth went from the fastest in China at the end of 2013 to the slowest in 2018. It's forecasting growth at around 5% this year.
Even with the cuts in their targets, that doesn't mean it's assured that provinces will hit that number. At least 9 provinces didn't meet their targets in 2019, including Jiangsu, Jilin, and neighboring Heilongjiang.
The overall growth target is usually delivered along with detailed economic plans at the annual legislative meeting. There are 31 administrative regions in China, not including the Special Administrative Regions of Hong Kong and Macau. Sichuan and Yunnan haven't yet announced their growth target for 2020.