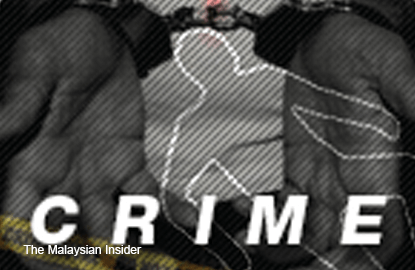 SUBANG JAYA: Two robbers who charged at police with machetes were shot dead in Subang Jaya, Selangor, yesterday.
The Star Online reported that the duo were fleeing the scene in a car after robbing a victim in Taman Puchong Prima, when they found their way blocked by two police cars at about 11.30am.
The two alighted from the car and, armed with the machetes, charged at the police, who fired in self-defence.
The report said a medical team confirmed that the two robbers died on the spot.
Their identities are unknown as no documents were found with them. Police said samples of their fingerprints would be sent to Bukit Aman for identification.
Selangor CID chief Senior Asst Comm Datuk Mohd Adnan Abdullah said: "We received an alert that there was an armed robbery near a bank in Taman Puchong Prima. Our men were immediately notified to keep a lookout. One of our patrol teams spotted the suspects' vehicle."
"They were involved in at least nine cases in the Klang Valley this year. We are in the process of finding out if they were involved in cases outside of Selangor," said Mohd Adnan.
He said in yesterday's incident, the robbers had cornered a woman in her vehicle and smashed the passenger's window to get her handbag. The woman had just withdrawn an undisclosed sum of money from the bank. — The Malaysian Insider
This article first appeared in digitaledge Daily, on August 5, 2015.