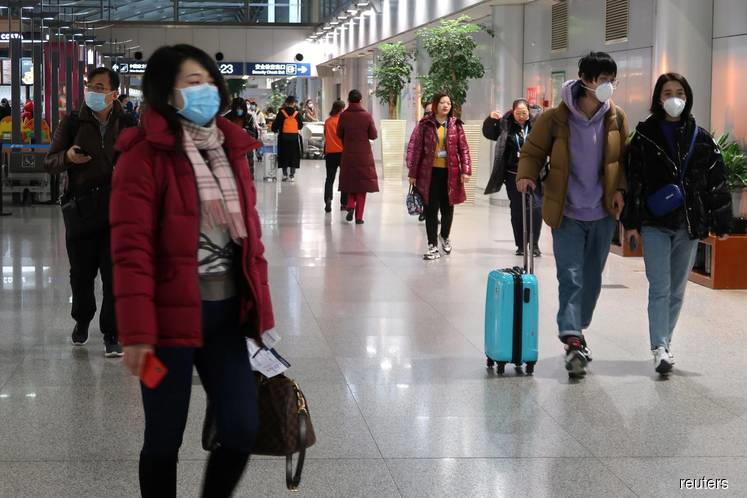 KUALA LUMPUR (Feb 15):The Ministry of Health (MoH) announced three new Covid-19 cases in Malaysia, bringing the total number to 22.
The latest case is an 83-year-old American woman who was aboard the luxury cruise ship MS Westerdam that docked at Cambodia on Feb 13 after being rejected by five other countries, despite no reported cases onboard.
"All the passengers and crew were allowed to return to their respective countries by the Cambodian government after they were informed that medical tests had been carried out on these people," said the ministry in a statement today.
According to the ministry, 145 passengers were flown to Malaysia on Friday (Feb 14), including the woman and her husband. They showed symptoms and upon arrival at KLIA, were referred to Hospital Sungai Buloh for further checkups.
The Institute for Medical Research Malaysia had tested them for Covid-19 and the woman tested positive today. She is now in stable condition and is being treated at an isolation ward in the hospital.
Meanwhile, her 85-year-old husband tested negative, but he is still receiving treatment and is under observation at the hospital due to his symptoms.
Earlier today, the ministry confirmed two cases involving Chinese nationals.
One is a Chinese national businessman, 27, who was found to have the symptoms of Covid-19 virus at the check point in Bukit Kayu Hitam at the border of Kedah.
He is currenty admitted to the isolation ward in Hospital Sultanah Bahiyah, Kedah.
Another case is a 32-year old female Chinese national who resides in Malaysia. She returned to China between Jan 22 and 30.
MoH said further details will be revealed later this afternoon.
Besides the 21 confirmed cases in Malaysia, seven people have recovered and have been discharged, including the four from Sungai Buloh Hospital yesterday.