This article first appeared in Wealth, The Edge Malaysia Weekly, on April 19, 2021 - April 25, 2021.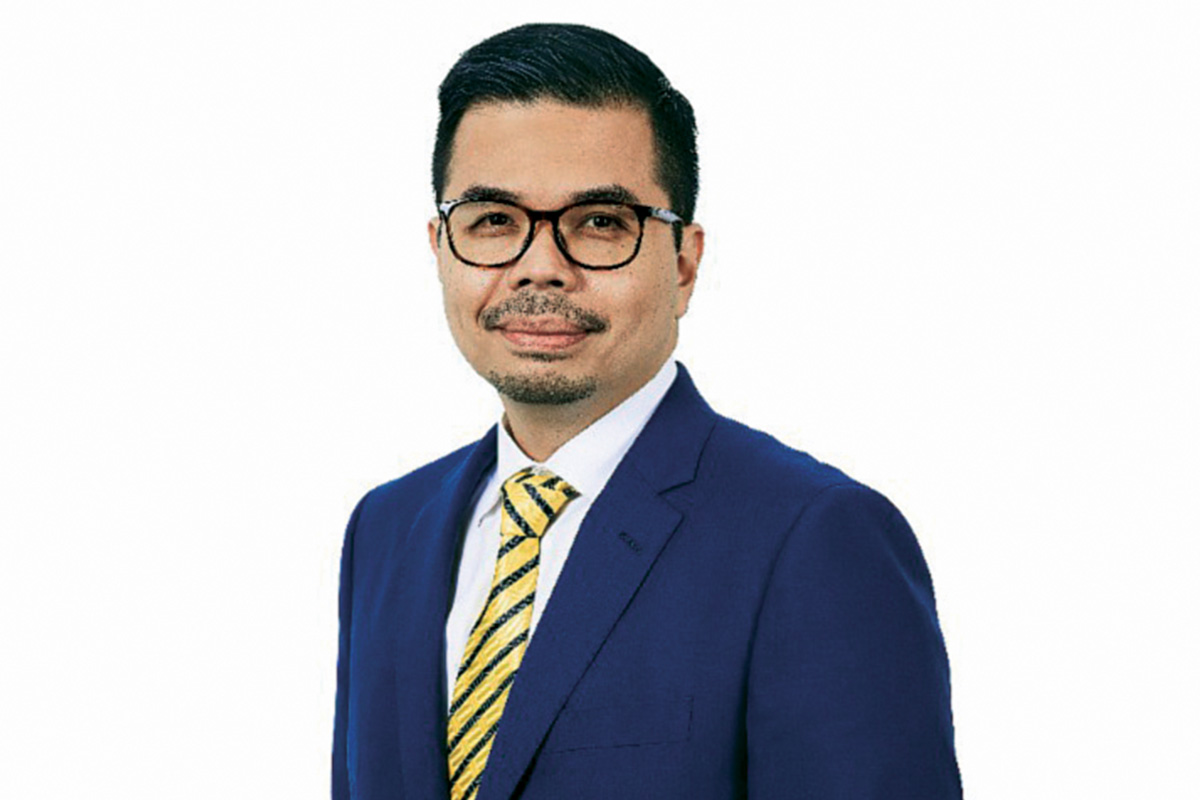 Maybank Asset Management Sdn Bhd once again landed a winning spot at the Refinitiv Lipper Fund Awards 2021, with two fund awards this year.
Maybank Malaysia Income (MMI) took home the award for Best Bond MYR (Provident) in the 10-year category, with a return of 116.77% over the period. Maybank Malaysia SmallCap (MMSC) won the award for Best Equity Malaysia Small and Mid-Cap (Provident) in the five-year category, with a return of 76.61% over the period.
CEO Ahmad Najib Nazlan says making contrarian calls in its investment strategy enabled both MMI and MMSC to outperform their industry peers. "For MMI, we turned defensive in January 2020 and decided to have higher levels of cash to allow us to be agile in case of any market events due to the uncertainties surrounding the Covid-19 pandemic. Due to that stance, during the sell-off in March, we were able to add positions and benefit from the wild swings.
"For MMSC, we had a very strong conviction in the healthcare sector after news of the virus broke out in China heading into 2020. That conviction was vital as it contributed very positively to the portfolio. Those healthcare names were small-cap stocks when we invested, but have now increased their market cap."
Ahmad Najib points to the investment team's agility, teamwork and leadership as being key contributors to the success of the two funds. He says that from the onset of the pandemic and lockdowns, the team mobilised daily virtual meetings to discuss and plan their fund management strategies, which allowed them to look at opportunities in dislocated markets.

"Due to our proactive engagements, we were able to turn 'defensive' early on. When the markets were dislocated, we were ready to go on the offensive and capitalise on those opportunities at attractive valuations," he adds.
However, Ahmad Najib highlights that it was challenging to make contrarian calls and persist with that view while managing investors' expectations. He says that when the team decided to position MMI defensively, investors were concerned about a laggard performance.
"Moving into 2020, the market was expecting GDP performance to be better at 4.8% compared with 4.7% in 2019 on a potential meaningful resolution to the US-China trade war. Hence, having a defensive call may have dragged our performance compared with our peers," he adds.
However, as it turned out, 2020 saw a contraction in GDP.
"Similarly with MMSC, when we decided to increase positions in healthcare and technology, investors questioned our stance as they were unsure about our view. Despite the immense pressure from our investors, we maintained our call," says Ahmad Najib.
"We continued to engage with and communicate our strategies to our investors and provided clarity and justifications for our calls. When the sell-off happened, it was challenging to stick to our conviction. But we did not panic and instead, focused on the fundamentals as well as the long-term objectives of the funds. As a result, we were able to deliver better returns to our investors."
He says that due to the decision to position MMI to be nimble and agile early on, the investment team managed their liquidity well and kept cash at a minimum during the sell-off — opting to capture new opportunities in the bond market instead.
As for MMSC, Ahmad Najib explains that the team conducted several rebalancing exercises towards the second half of 2020, as the market shifted away from the healthcare sector. However, since the fund got into the sector early, the team was able to raise a significant amount of cash and took profit from that strategy.
Moving forward, he expects a global growth recovery this year. But he foresees a volatile market, with fiscal policies playing an increasingly critical role in supporting growth.
"For MMI, given the current volatile situation in the bond markets, we will be positioned defensively in the near term by reducing our 'govvies', or government-guaranteed bond holdings. We will also cut our duration and be very mindful of adding longer-duration positions. In the longer term, we are still positive on Malaysian fixed income and will be nimble, depending on the market conditions," says Ahmad Najib.
"For MMSC, within the same thesis of expected global growth recovery, we have taken some profit from our high conviction ideas last year and increased our position in some recovery themes. And we will be positioned a bit more defensively in this current volatility to ensure we have more agility to capture potential opportunities that arise from new ideas in 2021."