This article first appeared in The Edge Malaysia Weekly, on December 31, 2018 - January 06, 2019.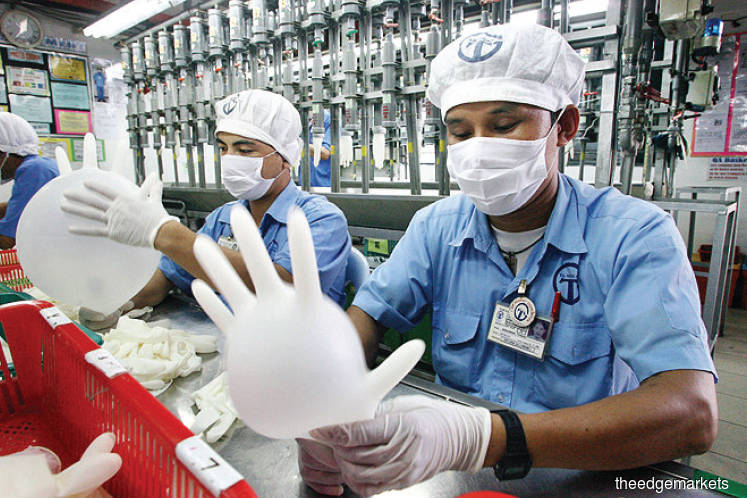 TOP Glove Corp Bhd may be the world's largest rubber glove manufacturer, commanding a quarter of the global market, and its founding executive chairman Tan Sri Dr Lim Wee Chai may be one of the richest men in Malaysia but sometimes, even a veteran businessman can get it wrong.
In Top Glove's high-profile acquisition of Aspion Sdn Bhd, 60-year-old Lim claims his company was defrauded by Adventa Capital Pte Ltd as well as Aspion directors Low Chin Guan and Wong Chin Toh.
In January, Top Glove agreed to buy surgical glovemaker Aspion from Adventa Capital via a combination of RM1.23 billion cash and RM137 million from the issue of 20.51 million new Top Glove shares at RM6.68 apiece.
The acquisition, completed on April 4, made Top Glove the world's largest producer of surgical gloves with annual revenue from the segment projected to rise to between 13% and 20% of group revenue from 5% previously.
In July, Top Glove took legal action against Adventa Capital, Low and Wong after discovering financial irregularities in Aspion's balance sheet following the completion of the acquisition three months earlier. It claimed Low and Wong had conspired to defraud Top Glove by deceiving the company into acquiring Aspion for RM1.37 billion.
Top Glove said its investigation found an overstatement of inventory, plant and machinery in Aspion's accounts that amounted to RM74.4 million while the acquisition price of Aspion was overstated by RM640.5 million. This led to its RM714.9 million claim against the trio.
The lawsuit is expected to take at least a year to resolve. In Malaysia, the trial has been set for early 2019 while arbitration in Singapore is also scheduled for next year.
Led by Lim, the shareholders of Top Glove voted to remove Low as the group's executive director at an extraordinary general meeting in October, even though the latter claimed he was innocent of fraudulent actions relating to the acquisition of Aspion.
Low, who is also a director of Adventa Capital, did not attend the EGM. But a letter penned by him was read out to shareholders. "I am not guilty of any fraudulent conduct," he maintained in the letter, reportedly vowing to hold Top Glove responsible for any losses that he or Adventa Capital may suffer as a result of the lawsuit.
He also asserted that following the legal claims, Adventa Capital no longer considered itself beholden to guarantee the core profit after tax shortfall based on a clause in the sales and purchase agreement for Aspion.
Meanwhile, Lim told reporters that it "was not easy" to spot the financial irregularities, although due diligence was done before the RM1.37 billion acquisition.
In the first financial quarter ended Nov 30, 2018 (1QFY2019), Aspion accounted for a tenth of Top Glove's revenue. The latter's surgical glove sales shot up 125% from 1QFY2018, owing largely to Aspion's contribution.
However, Aspion has yet to produce a significant profit for the group, at least not one that meets Top Glove's expectation.
"Aspion's profit [mark] is not up to our expectations. We hope we can quickly upgrade it to our standards," Lim said.
Top Glove had previously said it expected Aspion to meet its net profit projection of RM80 million for the next four to seven years.
Notwithstanding the lawsuit, the group is still keen on undertaking mergers and acquisitions (M&A) to expand its operations, although it is likely to tread more cautiously.
"Since the acquisition of Aspion, our global market share [has grown to] 26%. In two years, our target is to achieve 30% but this is challenging for us. We need to grow faster [via] M&A but we will be more careful," said Lim.
"We have acquired 13 factories in the past. [Regarding the] Aspion case, we were misled, so we have to be extra careful. We [have] learnt from the past."
Save by subscribing to us for your print and/or digital copy.
P/S: The Edge is also available on Apple's AppStore and Androids' Google Play.