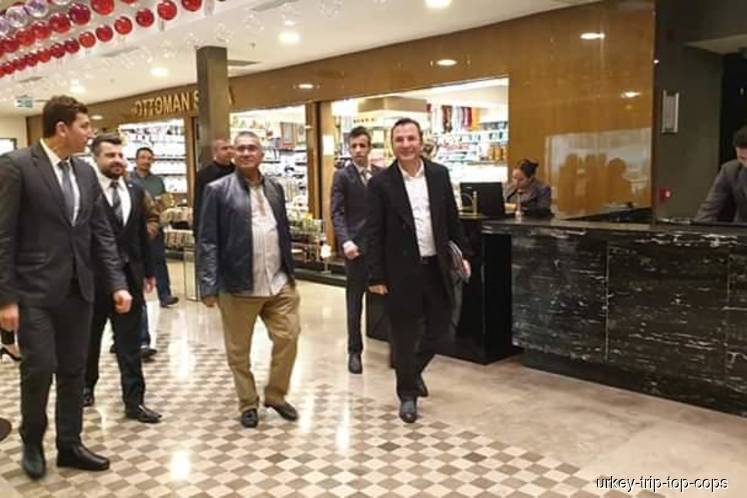 PUTRAJAYA (Feb 13): The recent working trip to Turkey by Inspector-General of Police Tan Sri Mohamad Fuzi Harun, and several other top police officers to Turkey sponsored by the Malaysia Totalisator Board, was approved in 2017, during the administration of the previous Government, said Finance Minister Lim Guan Eng.
He said that the sponsorship of RM184,685 was approved by its board of directors without referring to the Finance Ministry.
He was commenting on the statement by UMNO Youth chief Datuk Ashraf Wajdi Dusuki that the Government was not sensitive to Islamic laws for allowing a gambling company to pay for the visit.
"He must be reminded that when you point one finger at others, four are pointing back at you," Lim told reporters after attending a Chinese New Year Open House hosted by the Customs Department (JKDM), here today.
Earlier, during his speech at the event, Lim said he wanted JKDM personnel to continue to commit to collecting Sales and Service Tax (SST) exceeding the RM22 billion target set by the department this year.
He said he was confident it could be achieved as the department managed to collect SST net proceeds amounting to RM5.4 billion for the period from Sept 1 to Dec 31, 2018, which was 34 per cent above the RM4 billion target that was set by the Treasury of Malaysia.
He was also hopeful that there would be an increase of more than 34 percent this year.