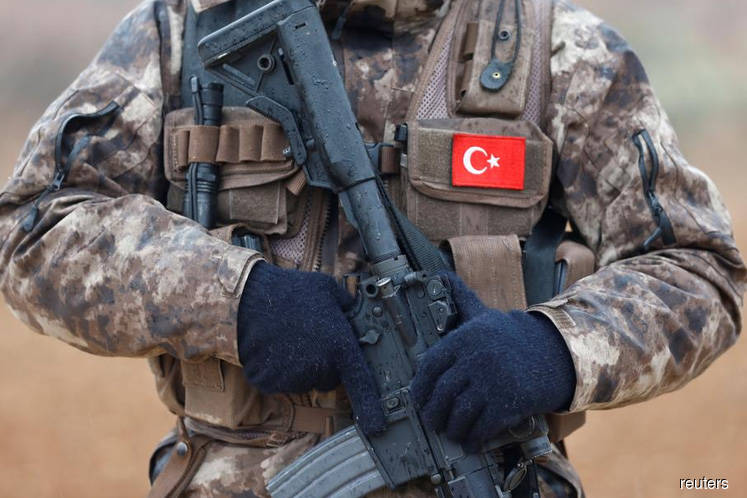 (Oct 9): A senior Turkish official said on Wednesday that the country's military would cross the Syrian border "shortly," an incursion that's intended to force U.S.-backed Kurdish militants away from Turkish soil.
Troops supported by the Free Syrian Army will cross into Syria to seize areas to the south of the frontier, President Recep Tayyip Erdogan's communications director Fahrettin Altun said in a tweet.
    The Turkish military, together with the Free Syrian Army, will cross the Turkish-Syrian border shortly.
    YPG militants have two options: They can defect or we will have stop them from disrupting our counter-ISIS efforts.https://t.co/vQByIUQHQB
    — Fahrettin Altun (@fahrettinaltun) October 8, 2019
The announcement comes days after President Donald Trump said American troops wouldn't stand in the way of Turkish soldiers when they enter Syria.
Erdogan's top communications official said the planned operation reflects the changing leadership in the fight against Islamic State in the war-torn country. The Kurdish militant group YPG, currently holding northeastern Syrian towns near the Turkish border, will either accept Ankara's leadership in the anti-IS campaign or Turkey will have to stop them from disrupting its efforts, Altun said in an opinion piece he penned for the Washington Post.
Read Altun's Opinion Piece on Planned Syria Operation
The lira lost ground after Altun's tweet and was trading 0.2% weakener at 5.8391 per dollar at 3:52 a.m. in Istanbul.
In a dramatic reversal of U.S. policy, Trump told Erdogan in a phone call on Sunday that American forces would pull back before their NATO ally's advance against Kurdish militia.
The YPG has been a close U.S. ally in the fight against jihadists in Syria. Turkey sees the YPG as a threat due to its link to the separatist PKK, a Kurdish group Turkey's been battling for decades. It's considered a terrorist organization by the U.S. and the European Union. - Bloomberg