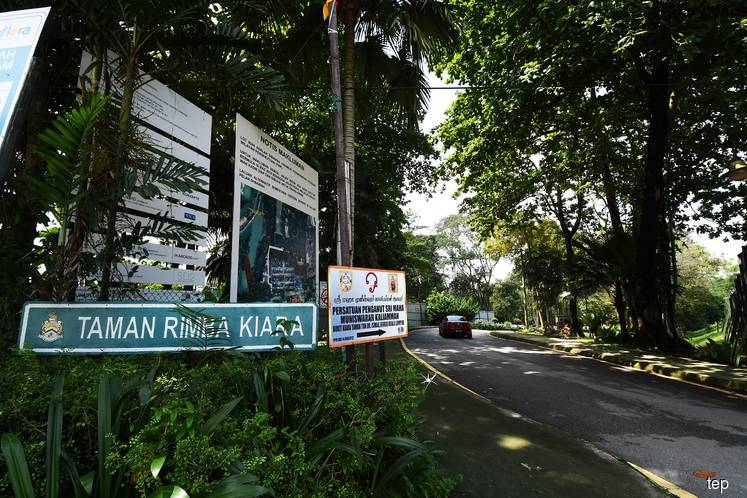 KUALA LUMPUR (Aug 8): The Taman Tun Dr Ismail Residents Association (TTDIRA) said it welcomes the efforts taken by the Pakatan Harapan Government to save Taman Rimba Kiara from proposed development.
In a statement today, the TTDI RA lauded efforts taken by Segambut Member of Parliament (MP) and Deputy Minister of Women, Family and Community Development Hannah Yeoh as well as Shah Alam MP and Federal Territories (FT) Minister Khalid Samad.
The association said that it also had the opportunity to demonstrate to the new FT minister that the massive development project is unnecessary to "subsidise" affordable housing for the longhouse community.
"The TTDI volunteer technical group has already proven that permanent, sustainable housing for the longhouse community can be built for a raw construction cost of as low as RM15 million. A RM3 billion mega development involving inter alia eight blocks of 50-storey condominiums is unnecessary," it said.
The TTDIRA also welcomed the FT Minister's statement today that the government will not allow the proposed development if a portion of the park will be compromised.
"The TTDIRA and the TTDI community have made available multiple pieces of evidence showing that the site of the proposed development does indeed sit on what has been known to the public, used by the public, and held out in the public domain, as Taman Rimba Kiara.
"We look forward to further action by the Pakatan Harapan Government to finally stop and cancel the massive proposed development at Taman Rimba Kiara, thereby delivering in full its campaign promises on this matter," it said.
The TTDIRA and the TTDI community said that they will continue to stand ready to work with the Government and all stakeholders to arrive at a good solution that addresses the permanent housing needs of the longhouse community and one that protects and preserves Taman Rimba Kiara at the same time.
The association also reiterated that there was a clear issue of conflict of interest, and potentially abuse of power, as former FT minister Datuk Seri Tengku Adnan Tengku Mansor was also the chairman of Yayasan Wilayah Persekutuan then.
To recap, back in 2014, Yayasan Wilayah Persekutuan under the purview of the former Barisan Nasional Government, entered a joint venture with Memang Perkasa Sdn Bhd, a subsidiary of Malton Bhd, to build a mega project on 12 acres out of the 25-acre Taman Rimba Kiara land.
This mega project entailed the construction of a block of 350 units of affordable housing for the Bukit Kiara longhouse community, and eight blocks of 50-storey high-end condominiums (1,800 units) for a total gross development value of at least RM3 billion.
The Kuala Lumpur City Hall issued a development order for the mega project on July 13, 2017, despite massive objections from the TTDI community.