This article first appeared in Forum, The Edge Malaysia Weekly, on April 5, 2021 - April 11, 2021.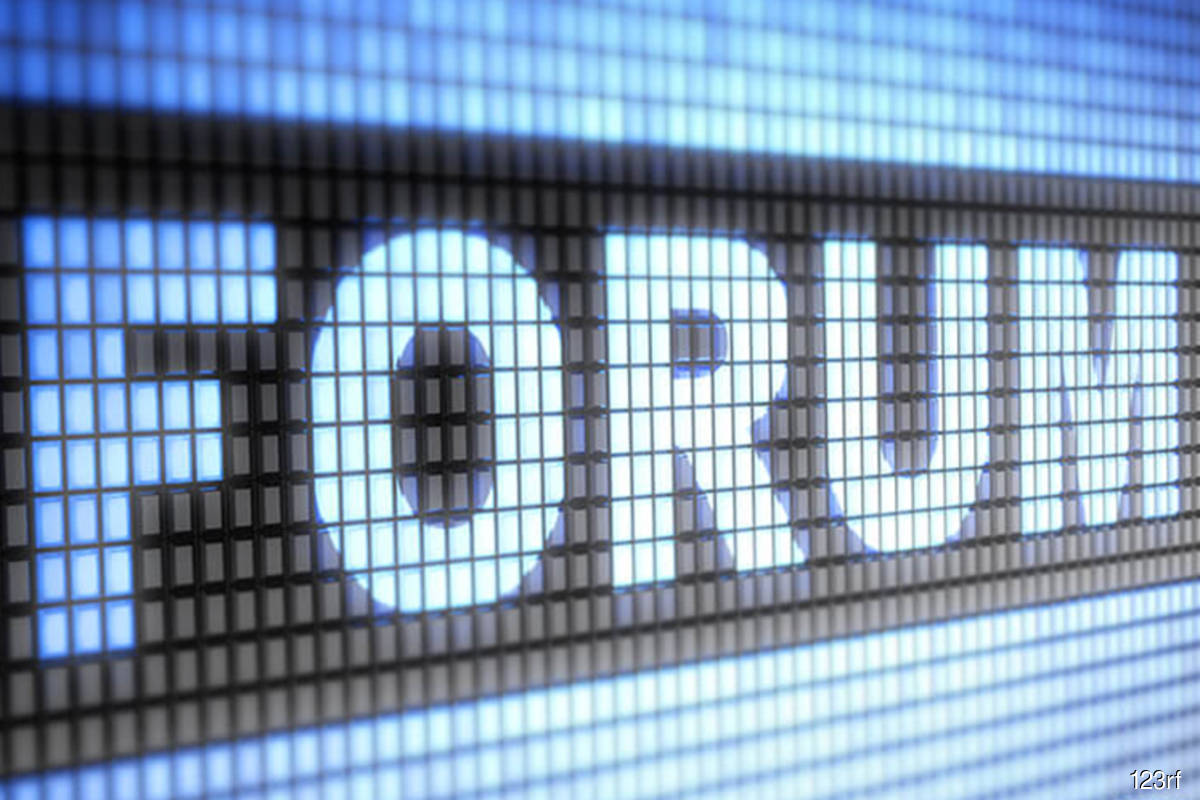 As the nation emerges from the Movement Control Order (MCO) 2.0, the impact of Covid-19 continues to be felt in almost every segment of society. Much has been done to cushion the impact on the rakyat, support businesses and position the economy for recovery through various stimulus packages.
Alternative sources of funds could be vital to ensure that the government has enough resources to continue supporting initiatives for the rakyat and provide companies and businesses with access to financing.
Wakaf has the potential to be an alternative source of funds, but so far it has been underrated and limited in its use. In Islamic jurisprudence, a wakaf is the dedication of a specified asset (mawquf) by a settlor (waqif) to be administered by a person appointed to undertake responsibilities to manage the wakaf asset (mutawalli) through a legal instrument (waqfiyyah).
Wakaf management is critical in enabling the returns or use of a particular asset to benefit a stated beneficiary (mawquf alaih) or to be used for a stated purpose. Imagine the possibilities and impact on deserving communities and the wider socioeconomic development when wakaf is expanded to include various alternative instruments.
The Malaysia Education Blueprint 2015-2025 cited the role of wakaf and endowment in enhancing public universities' income generation. A few public universities such as the International Islamic University Malaysia and the University of Malaya have since established their own endowment funds.
Wakaf has also enabled clinics and dialysis centres to be established across the nation, providing healthcare services at a subsidised rate, benefiting both Muslims and non-Muslims. Expanding wakaf into housing, education, healthcare and public infrastructure can reduce the burden on public finances and provide a positive impact on the economy.
The three principles of wakaf
The three principles of wakaf are irrevocable, perpetual and inalienable. Irrevocability means the inability of the settlor to revoke his donation at any time. Wakaf is effective and binding as soon as the declaration is made by the settlor without any need for delivery of possession to the beneficiary. The property is transferred from the ownership of the settlor to the "ownership" of the Almighty and is, therefore, irrevocable.
Perpetual means the fruits of the assets remain dedicated to the the wakaf's purposes in perpetuity, although the specific wakaf asset itself is not necessarily perpetual. Inalienable simply means the wakaf assets cannot be subjected to any sale, disposition, mortgage, gift, inheritance, attachment or any transfer of rights.
There is a common misconception that wakaf is limited to Muslims. This is far from the truth as Islam does not limit the use of wakaf to such restrictions. Based on a hadith of Prophet Muhammad, everyone will be rewarded justly in relation to his or her good deeds.
"Verily, Allah does not treat a believer unjustly in regard to his virtues. He would confer upon him (His blessing) in this world and would give him reward in the Hereafter. And as regards a non-believer, he would be made to taste the reward (of virtue in this world) what he has done for himself so much that when it would be the Hereafter, he would find no virtue for which he should be rewarded." — Narrated by Muslim
Room to enhance wakaf management
During the early period of Islam in Malaysia, wakaf assets were mainly administered by community leaders acting as the trustee. However, this changed with the enforcement of Islamic law enacted in various states in the early 20th century, when wakaf administration was placed under the State Islamic Religious Council (SIRC) as the sole trustee of wakaf assets.
While national level initiatives and programmes have been conceived to encourage the development of wakaf land in Malaysia, the Jabatan Wakaf, Zakat dan Haji (JAWHAR) reported that a large proportion of wakaf land remains undeveloped. Only a small percentage of wakaf land in Malaysia has been developed, from the total funding of RM256.5 million and RM72.8 million allocated in the Ninth Malaysia Plan and Tenth Malaysia Plan respectively.
In addition, the usage of wakaf land is rather limited, with attached liabilities that may not be sufficiently funded. The total returns generated based on projects undertaken by JAWHAR from 2011 to 2015 were about RM15 million across various businesses such as hotels, dialysis centres, business spaces, school dormitories and multipurpose halls. As the numbers indicate, there is untapped potential for more efficient wakaf management to maximise how assets are mobilised.
In addition, the public is generally not familiar with the concept of wakaf, preferring donation in the form of sedekah or zakat.
These issues could be attributed to various factors. Relooking the governance structure in wakaf institutions could be a good place to start by addressing the following:
     Independence: Strengthening independence between trustees and managers of wakaf assets can prevent potential conflicts of interest. Given the distinction between the skill sets and roles played by trustees and managers, this will help drive value creation, beyond the administration of assets while providing checks and balances on wakaf management. Currently, the SIRC manages all aspects of wakaf, which may create a perception of conflict.
     Accountability: Sufficient accountability from the trustee can drive the right behaviours. The role of the SIRC as the sole trustee of wakaf and its powers and responsibilities are prescribed in each state's respective enactment. However, it does not make the trustee liable for any mismanagement, which means the manner in which wakaf is managed could be open to underperformance and abuse. A sustainable funding model is key, especially in spelling out the roles and responsibilities of all parties involved, as well as the investment selection available to promote a diversified investment strategy.
     Competency: Wakaf managers need to be equipped with the right competencies and specific skill sets in the areas of asset management, real estate and finance to ensure that wakaf assets yield reasonable returns and contribute positively to the economy.
     Transparency: The lack of transparency and disclosure on the performance of assets by wakaf institutions restricts contributors from determining how wakaf assets are being utilised. Publishing financial statements and reports using any globally accepted accounting standards can help build the public's confidence and trust in the institution and boost awareness of the benefits of wakaf. This will contribute to responsible investment.
Creating a foundation for sustainability
Transforming wakaf institutions via enhanced corporate governance coupled with a sustainable funding model and returns structure can make wakaf institutions a more progressive and attractive tool for finance. At this stage, gaining and reinforcing stakeholders' trust and confidence in wakaf management is crucial.
It is worth examining existing wakaf frameworks to further enhance them. A strong governance framework could provide a platform for corporate governance reform in management practices and outline recommendations that reflect good principles and internationally recognised practices for relevant institutions to adopt.
Establishing a separate professional entity dedicated to wakaf management may facilitate the transformation of the institution into one that is financially self-sustaining and empowered to manage a wider range of asset classes such as healthcare, education or other types of financial assets.
In addition, the wakaf institution should ensure it not only complies with shariah law but is also aligned with environmental, social and governance (ESG) considerations as part of the UN-backed Principles for Responsible Investment (PRI).
Contributions to wakaf could be enhanced should awareness levels of wakaf improve. Presently, an increase in wealth is noted among Muslims and bumiputeras from the growing number of depositors in Tabung Haji from 8.6 million in 2014 to 9.2 million in 2018, as well as Amanah Saham Bumiputera depositors from 6.3 million in 2007 to 10.2 million in 2020. The potential impact could be even greater if awareness efforts are expanded to non-Muslims.
The government has made commendable efforts to enable organic growth of the wakaf ecosystem. In Budget 2020, tax deductions on approved donations were expanded to include cash wakaf contributions to religious authorities and public universities. Meanwhile, in Budget 2021, the government announced plans to enhance wakaf management and establish a National Wakaf Masterplan for more efficient endowment management to maximise the mobilisation of future endowment assets.
If there is greater awareness of and trust in these initiatives, the pool of potential contributors among Muslims and non-Muslims can be widened to further amplify its socioeconomic impact. Perhaps additional steps such as expanding tax measures to encourage contribution in kind can also be considered to diversify the asset types.
In conclusion, strengthening the wakaf institution in Malaysia is the first step towards unlocking the true potential of wakaf as an alternative source of funds. Ultimately, if implemented well, wakaf can fulfil its social purpose through its larger role in contributing to the nation's socioeconomic development.
---
Taariq Murad is a tax partner at PwC Malaysia