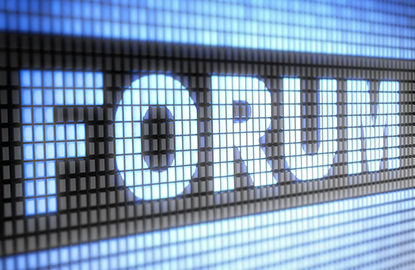 This article first appeared in
Forum, The Edge Malaysia Weekly,
on January 9 - 15, 2017.
Margaret Thatcher, Steve Jobs, Mahatma Gandhi. What do these individuals have in common besides being famously successful leaders?
It is not a specific trait. Or where they came from. And it most certainly is not their gender.
Each was a leader under very different capacities — one the prime minister of a leading nation; another the founder of a technology business; and the third a civil rights leader who led his people to independence.
They had their fans and their detractors. But I would venture to say they were leaders who were fit for the time they lived in.
I am convinced, in fact, that a certain kind of era needs a certain type of leader. In this day and age, what would that sort of leader, specifically in the business world, look like?
When AI has become more than a movie title
Artificial intelligence (AI) and augmented reality are not just the stuff of movies anymore. Likewise, today's business leader needs to be someone who can keep up with trends.
He (for the rest of this piece, please assume that he could just as easily be a she) would need to be a pretty "modern" person. He needs to be forward-thinking. He should embrace new ways of working.
Here are some oft-repeated examples of this new way of working and thinking:
1. Embracing flexibility at the workplace
Millennials, who will make up 75% of the world's talent pool by 2025, expect flexibility in where and when they work. Today's leader must come to terms with that.
PwC Malaysia's current managing partner was its first leader to officially roll out FlexSpace, a policy that allows PwC staff — managers and above — to choose where and when they work, as long as they remain contactable. But it was not the announcement of the policy that helped him make flexible working a reality. Rather, it was him walking the talk.
I remember in the early days following the announcement, some of us were not quite sure how to put FlexSpace to use. Would it be frowned upon if we chose to work from home because we had to tend to a personal matter?
So, when I got the chance, I asked my managing partner what sort of caveats FlexSpace came with. His response: None! He fully expected his people to go forth and work flexibly because he was focused on their outcomes, not their face time.
Hearing it from the horse's mouth made all the difference. I have been working flexibly when it makes sense. And that, I believe, has had the knock-on effect of me role-modelling it for my other colleagues. Once they saw it in action, they too could easily embrace flexible working.
2. Recognising that diversity of talent matters
Gone are the days where cultural DNA means everyone in an organisation comes from the same school, or is trained in a certain discipline. For many companies today, it's impossible to even have all their employees come from the same country.
Talent is mobile. Businesses are regional and global, and so are their customer bases.
In the run-up to the 20th anniversary of our PwC Global CEO Survey (2017), we looked at how the C-suite has evolved during this timeframe. To get a handle on the change digital disruption is causing, CEOs are expanding their C-suite: roles like chief digital officer, chief data officer or chief innovation officer are now more commonplace than the chief operating officer.
These new lieutenants will be highly skilled ­individuals who will steer organisations through the changing digital world. But this also means CEOs will have to balance the demands and expectations of these exceptional talents, which may be vastly different from their predecessors'. The ability to manage diversity of talent then becomes even more critical.
3. Being transparent in your actions and deeds
A less "trendy" but equally important trait, I feel, is the willingness to be transparent. To some extent, almost vulnerable.
This year, we at PwC ran a study on how businesses could build trust. Business leaders and everyday folks agreed that transparency is in the best interest of a company. In another study of 40,000 employees by TINYpulse (which runs employee engagement surveys), it was found that management transparency is a key ingredient for employee happiness.
Tan Sri Tony Fernandes' handling of the fatal crash of AirAsia Indonesia Flight 8501 in late 2014 is an ­example of how leaders can make transparency work in an otherwise bleak situation. Mere hours after the crash was announced, he took to Twitter to quickly and personally provide information, express solidarity with the family of the victims and support his staff. It gave reassurance to the masses during a difficult time and displayed a genuine desire to reach out to the impacted stakeholders.
Old is gold
For all this talk of being modern, however, I feel that a truly successful business leader must also display some very traditional values.
Things are so fast-paced now that most people have no patience for dissecting facts before drawing a conclusion, and are easily misled by glitz and glamour. We have seen this in the business world before — think of the recent medical start-up that raised hundreds of millions from awed investors and made its founder one of the youngest billionaires ever. Its technology was eventually proved to be flawed and its company and founder put under intense scrutiny (not the good kind).
We need good old-fashioned values to keep our feet on the ground.
The first value I would want my modern-day business leader to have is something basic yet complex: he must be trustworthy. Businesses have risen and fallen on the basis of trustworthiness. For instance, a car manufacturer's emissions scandal cost it €1.6 billion in earnings and an immeasurable loss of trust from its customers and investors. Conversely, we have seen how cloud-based computing has helped many tech businesses charge ahead. This would not be possible without the implicit trust users put in the security of cloud technologies.
So, how does a leader come across as trustworthy? It is a bit of an art. I think that it can start with being very clear about what it is you stand for. Having a strong purpose and values for your organisation, which your people can identify with is key. In the 2016 PwC Global CEO Survey, CEOs said their customers and stakeholders increasingly want them to do more to tackle important problems. In response, CEOs have started to draw on their companies' own sense of purpose — what they stand for — to define how their businesses operate within society.
Of course, backing the talk up with action is a must if you want to cement that trust.
Another traditional value that Asian leaders may be more naturally inclined to have, because of cultural upbringing, is humility. It is not as glamorous as charisma, or confidence, or vision. But I have worked with both humble and not-so-humble leaders; and I will never forget one CEO who made it a point to know everyone's name — whether you were a VIP client or the janitor. By making others feel special, I can bet you he has won a special place in their hearts.
Setting a standard to aspire to
Is it a bit of a tough call to expect our business leaders to be both modern yet traditional? You bet! But after all, isn't that why our leaders are who they are? Because they observe the standards the rest of us will simply aspire to.
John Quincy Adams put it best when he said, "If your actions inspire others to do more, learn more and become more, you are a leader."
---
Stephanie Caunter is executive director of PwC Malaysia