This article first appeared in The Edge Malaysia Weekly, on October 3, 2022 - October 09, 2022.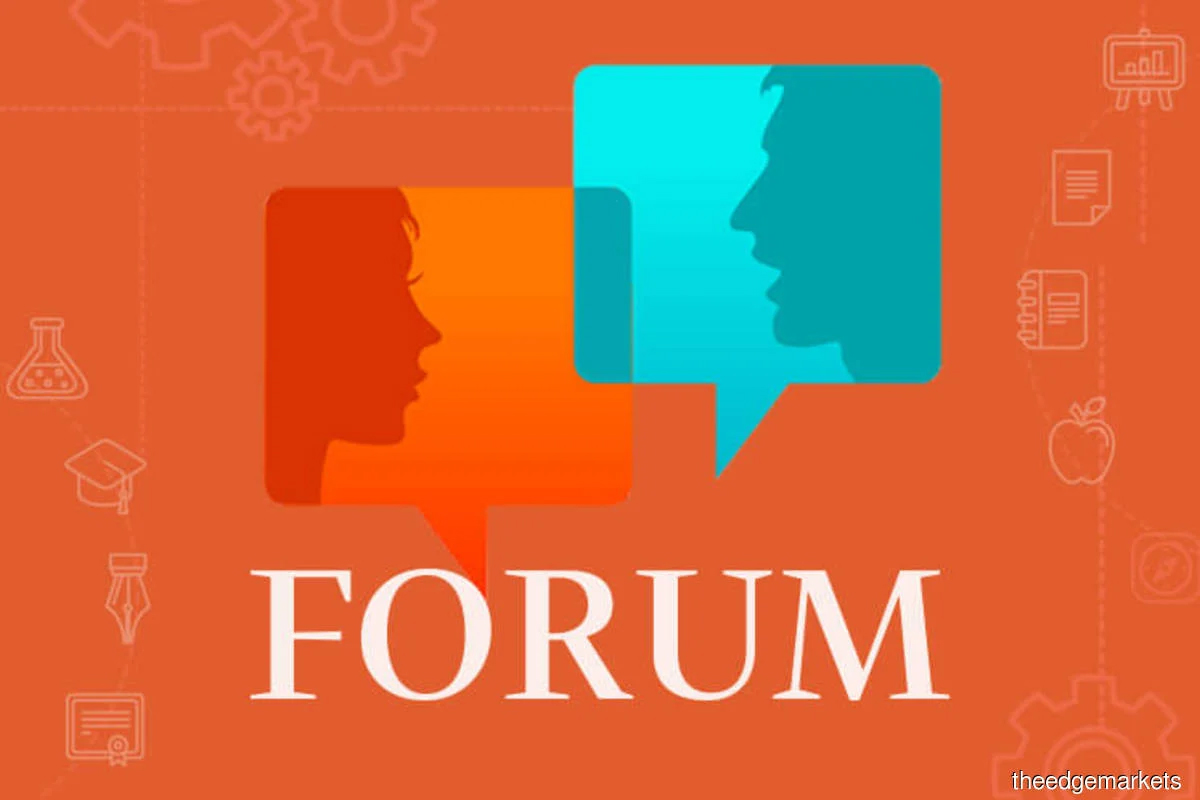 Environmental (E) concerns have escalated in recent years, as ­evidenced by the surge in government and corporate climate commitments such as net zero as well as the creation of carbon markets. The social (S) pillar of ESG, in comparison, had not been given as much focus or consideration until the pandemic exposed the fragility of labour market and employment issues. Social factors were ranked the highest among the three ESG considerations by the US respondents of Edelman's 2020 Trust Barometer study (institutional investors' special report), a jump of 15 points from the previous year.
Unsurprisingly, the just transition concept is gaining momentum, in line with the increasing focus on social considerations. With its roots in labour and environmental justice organisations, the just transition movement shines a light on some of the most pressing issues of our times as part of the International Labour Organization's (ILO) Decent Work Agenda — social dialogue, social protection, rights at work and employment. These dimensions are recognised as crucial building blocks for sustainable development. Part and parcel of a just transition to a greener economy is the need to consider the impact on all stakeholders, including employees, vendors and the wider community, while contributing to the goals of decent work for all, social inclusion and the eradication of poverty.
Workforce evolution is an aspect of just transition. Human capital (HC) leaders play a critical role in influencing their stakeholders, especially in preparing their organisation internally to embark on the transition and, by extension, foster a sustainable business and create decent work for all. This involves energising the different areas owned by the HC function, including workforce and talent development, planning for the future skills needs of the business, and nurturing the right culture to facilitate these changes.
Putting 'social' into practice
This article will focus on five practical aspects in bringing the just transition concept to life; health and safety, working conditions and human rights, wellness, diversity and inclusion, and fair pay. These five aspects address several dimensions of the ILO's Decent Work Agenda, including rights at work and employment considerations.
1. Health and safety
The pandemic has amplified the importance of health and safety issues, from physical distancing to mask wearing, as well as the need for policies and procedures to be refreshed constantly to keep up with changing circumstances. Sixty-four per cent of Malaysian workers polled in PwC's Workforce Hopes and Fears Survey 2022 (Malaysia report) said that transparency in protecting worker health and safety is important. This is also a key priority for investors in PwC's 2021 Global Investor Survey where they ranked ensuring workers health and safety (44%) as their second highest ESG concern. Creating long-term change starts by cultivating a business culture that prioritises health and safety.
A multinational consumer goods company headquartered in London, for example, introduced a range of initiatives that prioritised workplace safety, including putting together a Process Safety Steering Committee. They believe that as much as they want to grow the business responsibly, safety is non-negotiable as it affects their employees, contractors, suppliers and local communities. Since 2018, the organisation has recorded a 40% decrease in contractors' recordable incidents by prioritising workplace safety. This illustrates that health and safety can affirm the values or priorities shared as part of the company culture in helping employees feel safe and heard.
2. Working conditions and human rights
The recent headlines on labour issues are a wake-up call for employers to enhance fairness in advancing the rights of their workers. In PwC's 2021 Global Investor Survey, addressing human rights in the supply chain (34%) was placed fourth among the top ESG priorities of investors polled. Beyond focusing on their own employees, HC leaders should also consider conducting due diligence on contractors and suppliers or enhance their current practices to facilitate a fair and inclusive transition. Maintaining good relationships with worker associations and labour unions can also ensure that employees' concerns are heard and addressed.
Steps have been taken to urgently address the issue of forced labour with the launch of the National Action Plan on Forced Labour (2021-2025) by the Ministry of Human Resources, which aims to eliminate forced labour in Malaysia by 2030. Through its implementation, employers are expected to review and be guided to enhance working conditions and human rights.
3. Wellness
Employee wellness is another aspect of the "S" pillar in ESG. It has been directly linked to employee productivity, making it critical for organisations to prioritise wellness. Poor employee well-being can have a negative impact on employee health, leading to an increased use of corporate medical benefits (including medical leave) and increased hospital and treatment utilisation.
Mental health in particular could make a difference between an engaged workforce and a dispirited one. According to PwC's Workforce Hopes and Fears Survey 2022 (Malaysia report), just 42% of respondents think their company supports their physical and mental well-being, despite the global mental health crisis that was aggravated by the pandemic. It is important for the management team and HC leaders to collaborate to set optimal wellness standards and behaviours while putting their employees first.
It is encouraging to note the small steps made in the previous budget, where individual income tax relief for full medical check-up was extended to include consultation costs of psychiatrists, clinical psychologists and licensed counsellors in a move to address mental health issues in the country.
4. Diversity and inclusion
HC leaders play a crucial role in ensuring representation, diversity and inclusion across different levels of the organisation. The pay-off from diversity is encouraging. Gartner research revealed that inclusive teams perform up to 30% better in high-diversity environments. Moreover, 90% of global investors surveyed in Edelman's 2020 Trust Barometer study (institutional investors' special report) believe that strong diversity and inclusion metrics have a positive impact on share price.
Diversity and inclusion can be integrated into a company's talent acquisition strategy, learning and development, and performance management, among other key HC functions. To reduce the risks of unconscious bias in hiring and talent management, for instance, training can be conducted among leaders and interviewers to raise awareness of the dangers of making assumptions and perpetuating stereotypes.
Women in leadership is another key item on the national agenda. Government-linked investment companies (GLICs) are expected to have clear policies to support the participation of at least 30% women on boards and in senior management, with a commitment from boards to take concrete action to implement these policies, as part of the revised Malaysian Code for Institutional Investors 2022. With the upcoming Budget 2023, it will be heartening to see steps taken to improve diversity and inclusion in the workforce, such as addressing employment for impaired people and women who have left the labour market to care for their family.
5. Fair pay
Connected to diversity and inclusion is the need to focus on fair pay. Pay is the most important factor when employees are considering a change in their work environment, cited by 69% of respondents in PwC's Workforce Hopes and Fears Survey 2022 (Malaysia report). HC leaders can consider using Internal Pay Equity analysis to ensure services rendered by employees commensurate with pay, while focusing on performance.
Ideally, HC leaders should provide access to medical insurance as part of the wage package regardless of level or employment type. At the governmental level, an increase in minimum wage to RM1,500 was implemented on May 1, 2022, to safeguard employees from unduly low pay due to the increased cost of living, although it will take time to fully assess its impact on the economy. Nevertheless, transitioning to fair pay can be a strategy for attracting talents and retaining and motivating employees.
In conclusion, given that many social concerns in the workplace are inextricably tied to issues that HC professionals deal with daily, HC leaders play a pivotal role in championing the just transition concept towards improving the "S" pillar in ESG. In this respect, an organisation's approach to the ESG agenda is a differentiator. The participation of HC leaders in promoting social sustainability can ensure that organisations remain at the forefront of the ESG agenda in driving company success and innovation. With Budget 2023 approaching, what would be much welcomed are initiatives that consider the needs of the workforce holistically, tackling employee well-being, diversity and inclusion and fair compensation, beyond the hygiene factors of workplace health and safety and working conditions.
---
Kartina Abdul Latif is social lead for sustainability and climate change at PwC Malaysia and Adam Idris is the people and organisation tax services manager at PwC Malaysia