This article first appeared in Forum, The Edge Malaysia Weekly, on July 6, 2020 - July 12, 2020.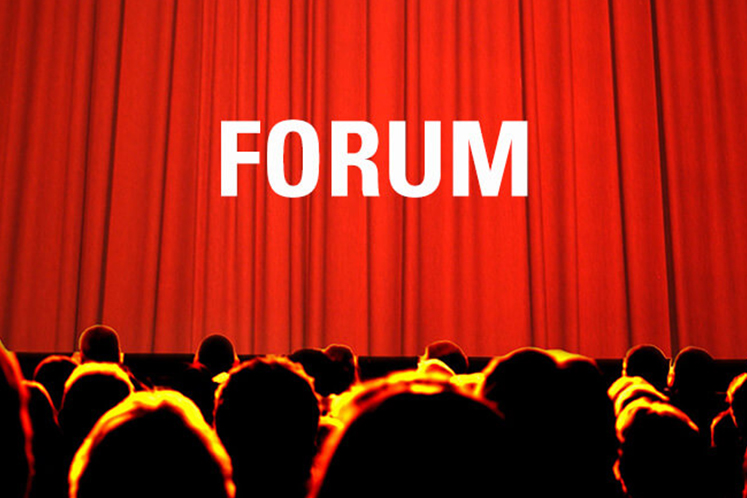 The Covid-19 pandemic started out as a public healthcare problem, but its aftershocks are expected to be felt across business and society for a prolonged period. The scope of these challenges are top of mind for leaders of organisations of all types — governments, non-governmental organisations and the private sector.
Building trust needs to go hand in hand, so no one gets left behind. After all, businesses need to trust in the stability of the supply chain, and consumers need to trust that they have a safe environment in which to stimulate the economy. But beyond restart and recovery, we need to implement systemic changes that allow us to navigate inevitable future disruptions to transition to become a high-income nation within the decade.
In this series of articles, we will be sharing our views on the five key priorities in our journey — economy and finance; international affairs and security; infrastructure; society and living together; and education.
Fundamental to the first priority in the series — economy and finance — is the need to restore private consumption and our contribution to the global supply chain. Private consumption accounted for 59% of the country's gross domestic product in 2019, according to Bank Negara Malaysia.
Keeping businesses in business
The stabilisation wave of many countries' responses to Covid-19 is likely to take longer than expected. This is a time in which governments and organisations learn to operate in the "new normal" while continuing to respond to immediate challenges. In Malaysia, 23% of chief financial officers surveyed in PwC's Covid-19 CFO Pulse survey in May estimated that they would take 12 months to get back to "business as usual".
During this time, economic initiatives have been important in keeping businesses liquid and retaining employment for many Malaysians, through income assistance or capital funds. Concerns have been expressed, however, particularly by small and medium enterprises, that there just is not enough to go around. Our SMEs contribute to more than two-thirds of total employment in our country and almost 40% to the economy.
Competition for funds is intense. In the Laksana report on June 30, of 300,000 of the country's SMEs that qualify, only 19,539 applications for the SME Soft Loan Funds were approved. For SMEs, whose main sources of financing are banks and financial institutions, the limited funding available and tighter approval process mean their access to funds may be delayed or become out of reach. There may be contagion effects to larger organisations, because small businesses are most often primary customers and a third or fourth tier in their supply chain.
To maintain supply chain stability, the call for government-linked companies and large corporates to accelerate payment to their vendors, many of whom are SMEs, has been highly welcomed. Supply chain finance (SCF) could be a "win-win" solution for these corporations to provide cash-flow relief and support this initiative in a sustainable way.
SME closures and the resulting job lay-offs will have a negative impact directly on consumer purchasing power and indirectly on consumer confidence. Aid can help cushion the impact of Covid-19 for businesses so they have time to consider their next steps. Some may be agile in exploring new revenue opportunities, while others may cut their losses by exiting altogether. But the objective here is to keep as many companies in business and people at work for as long as possible to avoid further impact to the economy.
Invigorating entrepreneurialism
Inevitably, some businesses — or, rather, the old ways of doing things — will not survive the crisis. Organisations and leaders need to force themselves to be strategic. Redesigning a boat while bailing water from the hull may sound ambitious. But it must happen.
And where businesses exit, there is now room for new businesses to operate. With contact tracing and standard operating procedures in place to manage public health risks, this could be the right time to invest in new businesses as confidence returns.
There is also an opportunity to build trust, whether by solving an important issue faced by their customers through new product or service offerings or addressing a newly identified gap in the market. Suppliers are hungry for business, and people are looking for new ways to participate in the economy.
For example, gastronomic and health/wellness industries are operating at a reduced capacity for the foreseeable future. They now have to diversify their service offerings and tailor the customer experience for people who are engaging with their products in new ways.
Innovation-based funding may be beneficial to help existing businesses pivot, or new businesses start up, to play a role in boosting economic activity. After all, entrepreneurialism is a natural strength of Malaysians. We see a role for businesses in harder-hit industries, such as tourism, where the RM1 billion Penjana Tourism Financing (PTF) can help finance transformative initiatives.
New ways of working
Businesses may come to realise that future-proofing efforts would have been best undertaken during "good times". After all, these investments are time- and resource-intensive even in the best of times. However, there is no better time than the present to start equipping themselves with the tools they would need to withstand future challenges.
According to PwC's "Digital resilience in a new world" report, 70% of Malaysians believe technology will change their current jobs in three to five years. The current and future workforce need to be employed, productive and equipped with the right skills if we are to reboot the economy effectively and prepare for a digital future.
A fundamental shift in the skills required of employees means that technical-scientific expertise as well as soft skills and aptitudes need to be developed. There is clearly an appetite for upskilling among Malaysians — 85% of survey respondents in the "Digital resilience in a new world" report said they would learn new skills or completely retrain as a means to improve their future employability.
Strategic partnerships can help accelerate this move by promoting the use of self-learning tools. The Malaysia Digital Economy Corporation (MDEC) is working with Coursera to provide free access to courses, including professional certificates for unemployed workers, until year-end. PwC's Digital Fitness app is also currently available for free and offers a library of resources to help users deepen their knowledge of the latest digital trends and adapt to new ways of working and learning.
Conclusion
I hope that the points raised can lead to a collaborative effort to realise our ambitions of becoming a high-income nation. Businesses and individuals should take this opportunity to invest for the future, whether through new business models and ideas, or by reskilling and upskilling for a digital world.
The pandemic has prompted the need for a new way of living, where businesses and the government collectively do the right thing for their stakeholders to rebuild trust in the institutions that make society work, and at the same time rebuild our businesses, our work and our lives.
---
Patrick Tay is deals partner of economics and policy at PwC Malaysia. This is the first of a five-part series.