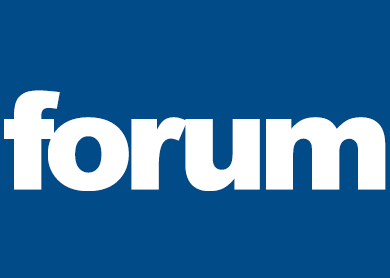 CAN 37 words destroy a brand or a career? How do you contain something that is possibly uncontainable? How do you navigate the social media minefield?
Sir Tim Hunt, a Nobel Prize biochemist and professor, was the latest casualty of social media. It led to his resignation. The professor, who was asked to deliver a toast at a conference, was accused of having made sexist remarks during his speech by a participant over a tweet. The tweet, unsurprisingly, went viral.
Within hours, the story spread and made headlines worldwide. In a short and hasty response, the professor admitted making the fateful remark and issued an apology. While many came to the professor's defence later on and provided a different take on what had happened, it was too late. Within days, Hunt lost the reputation he had built over 50 years. And all it took was his brief remark of 37 words and a dissenting tweet.
There is no escaping the effects of social media, regardless of whether you are on it or not. Hunt's experience shows how fast and far virtual information can spread. And how devastating this information can be if misused or misinterpreted.
In 2013, the Dow Jones dropped about 140 points owing to a hack and a fake White House tweet. Whitehaven, an Australian mining company, reported a loss of US$314 million owing to an environmentalist's hoax tweet. We continue to read about such cases on various forums, albeit in various iterations.
The case for social media governance
Social media can be cruel but there is no denying its upside. Little surprise then that companies are ramping up their virtual presence. Today, social media is no longer the domain of public relations or marketing teams alone. Many CEOs are using it, too, and are often synonymous with their company brand.
A good case is Elon Musk, the CEO of Tesla Motors. With one ambiguous new product tweet from him, the share price of the company rose nearly 4% and added US$900 million to its market capitalisation in 10 minutes.
But while social media has moved into the business mainstream, the way it is used and organised in many companies is still patchy and disjointed. Social media spans multiple functions within an organisation. If these groups are allowed to move freely onto social networks in an uncontrolled manner, the result is a fragmented and possibly conflicted representation of the company in the social realm.
A survey PwC Malaysia ran in 2013 to understand how local companies are using social media simply underscores this notion that governance in social media remains a mere afterthought: Only 46% of our respondents had introduced social media guidelines for their business and employees.
Setting in place protocols to govern how your business engages on the various social media channels is a necessary step, one that should come at the start of your journey. Social media governance is not intended to restrict how you use or embrace it, but to instil the right behaviour for your people. Having a preventive approach in place and the ability to respond to a crisis effectively are also key components of your governance.
So, what needs to be done?
Getting the house in order and ground rules
Good governance will ensure the right benefits and attention are generated. Currently, companies have strong controls in place for communication channels such as email, but few apply the same rigour to social media.
Like any other business endeavour, start with the end in mind — articulate the purpose of your social media strategy and each of your channels. Support this with a strong social media policy and framework. Set up your governance structure, including spelling out roles and responsibilities — for your social channel owners as well as those of your everyday staff who are very likely on social media too. Your management will probably also have a role to play, whether as the face of the company or to provide oversight.
Be sure to communicate your structure, policies and frameworks. A policy is good only if people are aware it exists and are able to adhere to it. Finally, your policy and framework must emphasise two dimensions — the need to prevent and the ability to respond to crises.
The preventive mode
To prevent a crisis, you need to know that something is going to happen before it does. Here's where social listening kicks in. Are you listening to the chatter on social media? Are there processes for your social media managers to respond to and communicate issues that arise from the listening process? Or do they just sort of figure it out along the way?
Once you detect chatter on a topic, the speed in which you respond to complaints and comments will be what makes the difference — often, it can mean addressing an issue before it goes viral. A seamless escalation, mitigation and response plan for addressing issues in real time is vital.
I am reminded how a certain airline CEO reacted to recent news of a flight tragedy almost instantaneously with an emotional and sincere tweet. It may not have been company protocol for the CEO to do so … or was it? Either way, the tweet was timely and spot on. And it won the company a lot of goodwill at a time when emotions were running high and market sentiment could have gone the opposite direction.
Remember, your staff and management, and especially your CEO, are your brand ambassadors. Every action they take in the virtual world could reflect on the company.  One of the most effective ways to make sure your people are prepared to engage on social media is to have proper awareness and training for staff at all levels. This covers the risks associated with social media, their roles (whether as official representatives of the company or in their personal capacity) and the basic communication dos and don'ts.
The crisis mode
The digital world has turned crisis management as we know it on its head.
Because you need to respond quickly and decisively, you must know how to deal with a crisis, who is responsible, how they will respond and when, and which channel/medium they will use to respond. Many business continuity plans have now factored the social media element into their plans. In the past, communication by companies was through single and conventional channels such as press statements, but the need to contain rumours today requires a new approach. Often, managing the conversation on social media alone can derail companies from attending to the crisis itself.
You can't put a lid on social media and though risks exist, a good governance strategy will go a long way.
Going back to the Sir Tim Hunt case. In a twist of fate, both Hunt and his accuser (a woman named Connie St Louis) are still subjects of discussion and criticism. His reputation is irrevocably tainted, possibly because he was not properly media-trained or fully aware of the prowess of social media.
As for St Louis, she has come under fire for a less-than-stellar online curriculum vitae, which she admits could have been better maintained. In this age where information is so easily accessible, she should probably have been more careful about how she represented herself online.
To quote Rebecca MacKinnon, former CNN journalist and internet freedom advocate, "Governance is a way of organising, amplifying and constraining power". And social media, as we know, certainly is powerful.
---
Dominic Chegne is an executive director with PwC Malaysia's risk assurance services practice. This article is the second of a four-part Trust in Resilience series. The next article will discuss reforms in the food safety business in response to demands for transparency and assurance from consumers.
This article first appeared in Forum, The Edge Malaysia Weekly, on July 13 - 19, 2015.