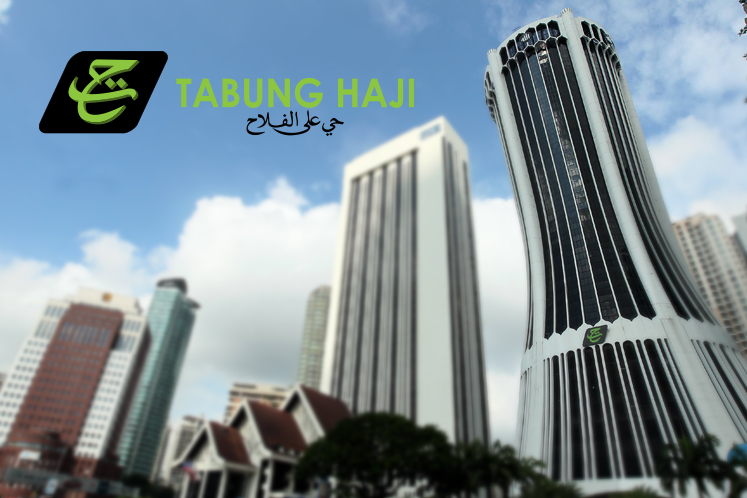 KUALA LUMPUR (Dec 14): Trurich Resources Sdn Bhd, a company co-owned by FGV Holdings Bhd and Lembaga Tabung Haji (TH), has lodged a police report against senior management members in the pilgrim fund and its subsidiary TH Plantations Bhd.
The police report was lodged for misleading the company in overpriced acquisitions of oil palm plantations in Indonesia between 2008 and 2009 for US$58 million (RM242.78 million), the company said in a statement.
This confirmed a report by The Edge Financial Daily on Dec 7, which said police reports are expected to be lodged in relation to TH's investment in Trurich.
Five individuals were named in the police report — former TH chief executive officer (CEO) Tan Sri Ismee Ismail, former TH Plantations CEOs Datuk Seri Zainal Azwar and Datuk Rashidi Omar, as well as two Indonesians – Rajasa Abdurachman and Badai Sakti Daniel.
In 2008, TH — which at the time was the sole owner of Trurich — had approved the latter's acquisition of green and brown field oil palm plantations in Kalimantan Utara and Kalimantan Tengah, Trurich said in the statement. 
"Trurich was used as a vehicle to acquire shares in the companies which owned the plantations, collectively referred to as Kaltara PTS and Kalteng PTS," it added. 
Trurich paid US$12.25 million (RM51.27 million) for Kaltara, which owns 30,000ha of oil palm plantations in Indonesia.
Meanwhile, it paid US$45.77 million (RM191.59 million) to Kalteng for 12,833ha of oil palm plantations and a 60-metric tonne palm oil mill, the company added. 
Trurich alleged that "various misrepresentations" were made, and material information were withheld "during the board's deliberation and decisions" relating to the transactions, based on documents available.
"The misrepresentations and withholding of material information were to the detriment of Trurich, which was misled into overpaying for both the Kaltara and Kalteng lands, as well as buying back shares it had already paid for," said Trurich. 
There were also discrepancies in the assessment of Kaltara lands, said Trurich. 
In March 2008, Zainal had prepared a "Suitability Assessment Report 2008" which concluded that only 20% of the soil in Kaltara lands were of "moderately deep peat".
The assessment was conducted by Zainal, who led a team of personnel on behalf of TH and FGV's subsidiary Felda Global Ventures Kalimantan Sdn Bhd (FGVK). In November 2009, FGVK acquired 50% in Trurich from TH. 
The finding in Zainal's report is far lower than two other assessments — by CH Williams Talhar & Wong, and PT AKSS — which concluded separately that in fact, 77.86% of the soils were deep peat, said Trurich. 
On Aug 22, 2008, Ismee prepared a memorandum to the Prime Minister's Department which only underlined Zainal's report about the land condition in Kaltara. 
"The full CH Williams report, issued on July 1, 2008, in particular the part of the report showing approximate 77.86% of the land was deep peat, was actually omitted from the memorandum," said Trurich. 
TH Plantations is 73.84%-owned by TH. Zainal, 60, was appointed as group CEO in the plantation group in July 2009, taking over from Rashidi who retired as managing director after six years on the job.
It is understood that Zainal oversaw TH's interest in Trurich. Zainal resigned from TH Plantations on Aug 20 this year, a week after being asked to go on garden leave.
Ismee was TH's group manager and CEO from 2006 to 2016. He also once served on 1Malaysia Development Bhd's board of directors. 
It was reported that TH and FGV jointly bought Trurich for RM600 million in 2009.
The Edge Financial Daily reported that based on data from RAM Credit Information Sdn Bhd, TH currently owns 52% in Trurich. The plantation group had been making losses for at least the last five years to 2016.
It added that, quoting sources, TH and FGV will likely have to write down their investments in the company.