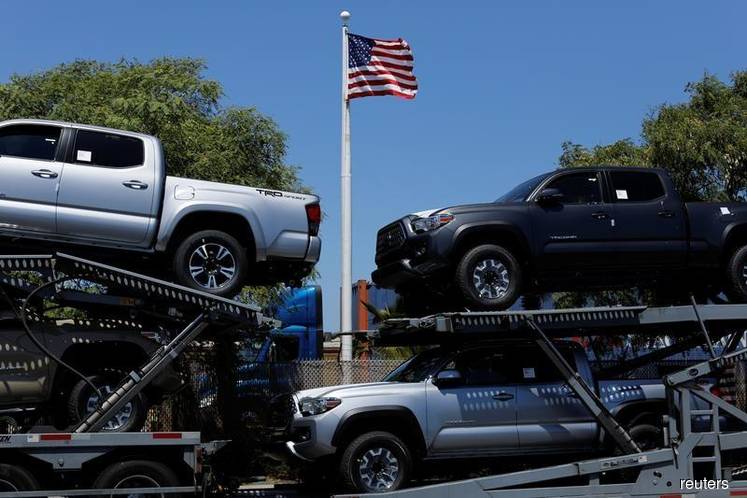 WASHINGTON (Nov 14): United States (US) President Donald Trump said Wednesday that he will make a decision soon on whether to impose tariffs on imported cars and auto parts, Yonhap news agency reported.
Trump made the remark to reporters at a meeting with Turkey's president at the White House amid expectations he would announce the decision as early as Wednesday following a six-month delay in May.
South Korea has lobbied hard to win an exemption from any further tariffs, citing its renegotiated trade deal with the US.
"I'll make a decision fairly soon.I was full briefed and I'll make a decision fairly soon," Trump said.
The US president said in a proclamation in May that he was directing the US trade representative to pursue negotiations for up to 180 days on cars imported from the European Union, Japan and any other country deemed necessary.
He had faced a deadline to decide whether to go ahead with imposing tariffs of up to 25 per cent on imported autos and parts on national security grounds.
In the proclamation, Trump also said he agreed with the findings of the US Commerce Department in February that the current level and circumstances of car imports "threaten to impair ... national security" as defined in Section 232 of the Trade Expansion Act.
Trump added that he had "considered" the renegotiated South Korea-US free trade agreement but stopped short of exempting South Korea from future tariffs.
South Korea is concerned that it could suffer a considerable setback if the US imposes tariffs on its cars, as the auto industry accounts for 14 per cent of production and 12 per cent of employment in the country's manufacturing sector.
The revised South Korea-US free trade agreement allows American carmakers to double their exports to South Korea under US standards, and the US to extend tariffs on Korean pickup trucks by 20 years to 2041. - Bernama