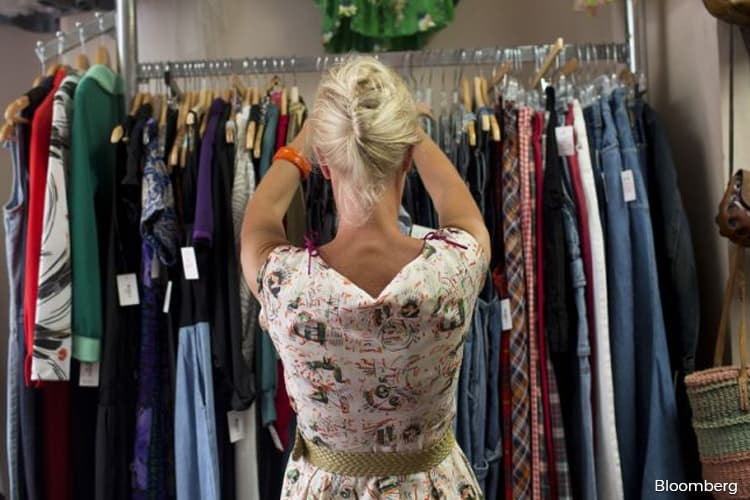 (Aug 15): For footwear and clothing retailers, the holidays are looking pretty grim after all.
Just over three-quarters of shoes, apparel and home textiles such as tablecloths and bed sheets that are imported from China will be subject to a 10% levy as of Sept. 1, according to data shared with Bloomberg News by the American Apparel & Footwear Association, an industry promotion group. That's in spite of President Donald Trump's plan to spare holiday shoppers the impact of higher prices by delaying some of the tariffs until Dec. 15.
"The fact that all the headlines are saying the administration 'saved Christmas' is just creating more confusion. This is not the case," Steve Lamar, the executive vice president of the industry group, said in an email. "The majority of our products will be hit with a higher tariff bill on September 1."
Lamar said the tariffs amount to a new tax on U.S. businesses and consumers.
While smartphones, laptops and toys have been excluded -- at least for now -- the new round will affect a broad swath of goods, from antiques and agricultural products to kitchenware and apparel.
According to an internal White House communication seen by Bloomberg, the administration split the initial tariff list on $300 billion of goods into two by looking at the percentage of a category that the U.S. imported from China in 2018. If less than 75% of a category of imports came from China, then those goods are in line for a Sept. 1 increase. If the U.S. got 75% or more from China, however, the levies won't be imposed until Dec. 15.
Commerce Secretary Wilbur Ross told CNBC on Wednesday that the administration had conducted multiple analyses on the effects of the tariffs before announcing the latest round of duties the previous day.
Retailers are bracing for the tariffs' impact. Macy's Inc., which trimmed its guidance earlier Wednesday, said the duties could reduce its per-share profits this year by as much as another nickel, according to Chief Executive Officer Jeff Gennette. That would total about $15 million. The toy industry, meanwhile, has said the delay will give it more room to maneuver and update its global sourcing plans. - Bloomberg