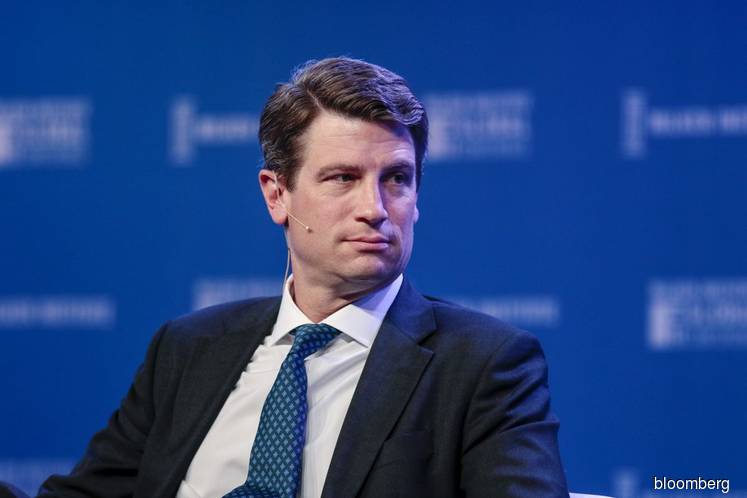 WASHINGTON (May 21): President Donald Trump plans to nominate Brent McIntosh, the Treasury Department's general counsel, to become the department's undersecretary for international affairs, the White House said Monday.
If confirmed by the Senate, McIntosh would replace David Malpass, who left in April to lead the World Bank. McIntosh would work with governments and financial institutions to support the department's work on international monetary policy and trade, amid a stalemate in negotiations with China.
McIntosh, who has served as Treasury's top lawyer since August 2017, has played a key role in guiding Secretary Steven Mnuchin through a legal battle with House Democrats over Trump's tax returns. The department has staved off four attempts by House Ways and Means Chairman Richard Neal, a Massachusetts Democrat, to obtain the records.
McIntosh has also appeared by Mnuchin's side during Congressional testimony. Last month, he helped the Mnuchin during a particularly contentious moment with Representative Maxine Waters, the California Democrat who chairs the House Financial Services Committee, when she declined to dismiss the secretary from a hearing.
McIntosh quietly advised Mnuchin that he was not obligated to stay at the hearing, which had gone on for more than three hours and was disrupting a scheduled evening meeting with a foreign diplomat.
Before joining the Trump administration, McIntosh, a graduate of Yale University, was a partner at Washington law firm Sullivan & Cromwell. During the George W. Bush administration, the Michigan-native served various roles at the White House and Justice Department.
Trump plans to elevate Brian Callanan, currently deputy general counsel at Treasury, to replace McIntosh.
Since Malpass's departure, Heath Tarbert, an assistant secretary at Treasury, has been serving as undersecretary for international affairs in an acting capacity. Tarbert is awaiting Senate confirmation to become chief of the Commodity Futures Trading Commission.