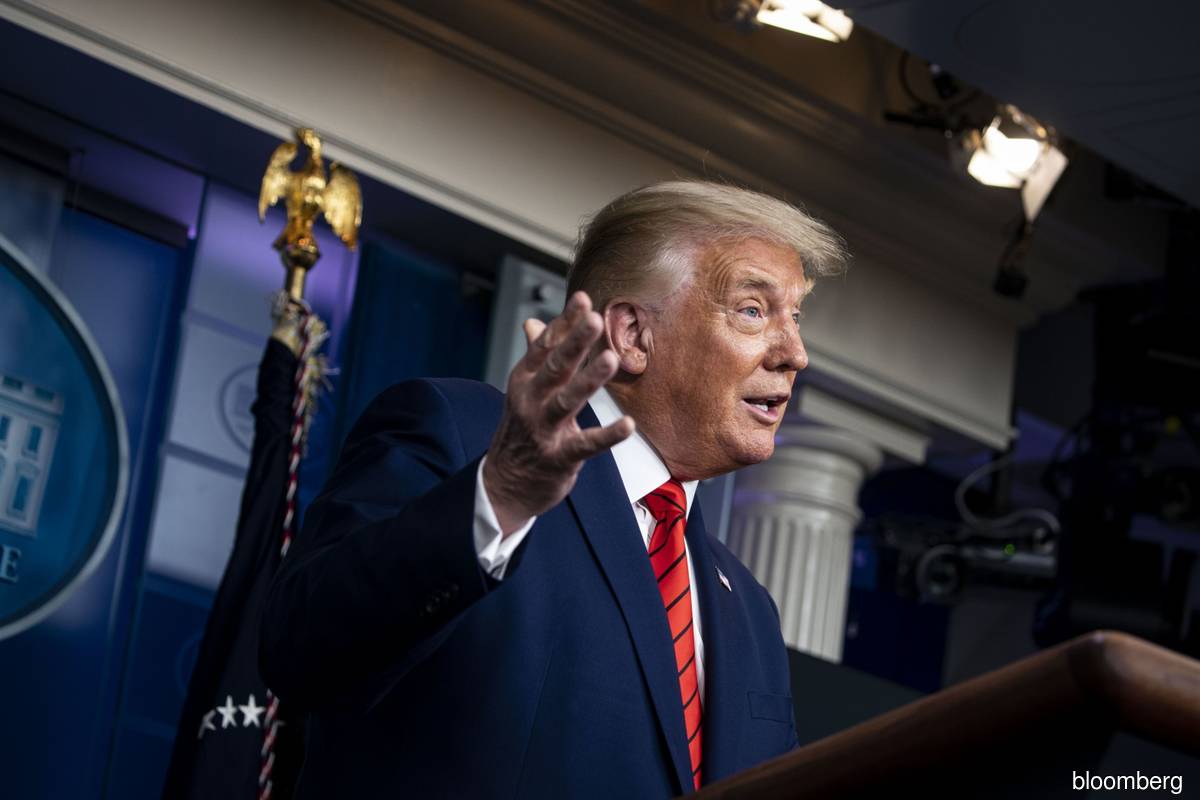 WASHINGTON (Sept 23): US President Donald Trump said yesterday he will be announcing his Supreme Court nominee at the White House on Saturday, reported the Xinhua news agency.
The exact time of the event will be announced later, Trump tweeted.
The US president has said he is considering five women for the vacancy left by the death of Supreme Court Justice Ruth Bader Ginsburg.
He has also said he would like to see a full Senate vote on his pick before Election Day on Nov 3, a move intended to cement a six-three conservative majority in the High Court and energise his supporters.
Judges Amy Coney Barrett, Barbara Lagoa and Allison Jones Rushing are said to be on Trump's shortlist.
Barrett and Lagoa, both conservatives that the Senate confirmed in bipartisan votes, are reportedly top contenders.
Republicans hold a 53-47 advantage in the Senate and only two of them have said they will oppose a vote on Trump's Supreme Court nominee, whose confirmation requires a simple majority in the upper chamber before the November election.
Senator Mitt Romney, a Utah Republican and Trump critic, said yesterday he supports moving forward to fill Ginsburg's seat, all but ensuring Trump's candidate will be confirmed.
Ginsburg died last week at age 87 due to complications of metastatic pancreas cancer.
A renowned champion of women's rights and liberal icon, Ginsburg was appointed to the US High Court by then president Bill Clinton in 1993. She was the second woman appointed to the bench and served more than 27 years.