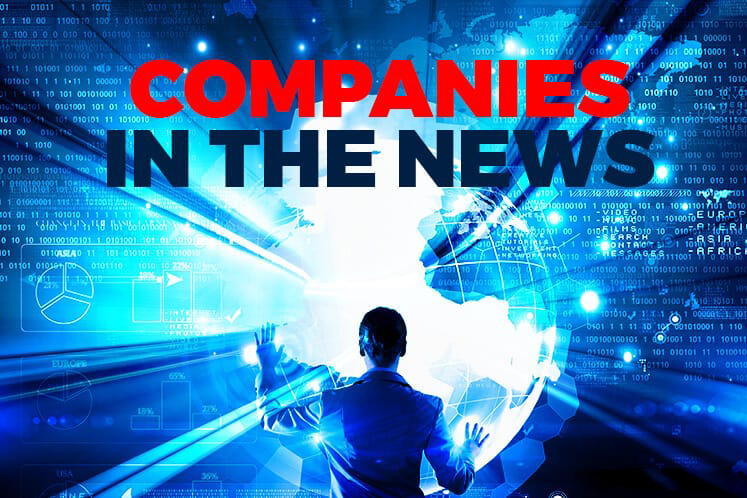 KUALA LUMPUR (Jan 10): Based on corporate announcements and news flow today, stocks in focus on Monday (Jan 13) may include the following: Tropicana Corp Bhd, KPJ Healthcare Bhd, Minetech Resources Bhd, Nextgreen Global Bhd, Ajiya Bhd and Kerjaya Prospek Group Bhd.
Tropicana Corp Bhd, controlled by tycoon Tan Sri Danny Tan Chee Sing, is subscribing to 99% of the enlarged issued share capital of Cenang Laris Sdn Bhd and Valley Talent Solutions Sdn Bhd (VTS), which own land and shop-lots in Gohtong Jaya in Genting, Pahang.
The share subscription agreement is expected to be completed by the first or second quarter of 2020.
KPJ Healthcare Bhd will be allocating between RM200 million and RM300 million for capital expenditure (capex) this year to expand its business operations.
President and managing director Datuk Amiruddin Abdul Satar said the capex would be used for the construction of a new hospital and purchase of new equipment.
Minetech Resources Bhd has bagged an RM27.69 million contract to undertake upgrading works along the Cheras Kajang Expressway for the proposed Emerald 9 Cheras development in Cheras, Selangor.
Minetech said its wholly-owned subsidiary Minetech Construction Sdn Bhd has received a letter of award from GLM Emerald Square (Cheras) Sdn Bhd appointing it as contractor for the proposed job.
Construction work is expected to be completed by the second quarter of 2022.
Nextgreen Global Bhd said today IHI Corp and Nomura Holdings Inc are still in the midst of carrying out the feasibility study on the development of power generation and other auxiliary facilities for Nextgreen's Green Technology Park in Pahang (GTPP), as well as projects in Negeri Sembilan and Sarawak.
The study encompasses the development of a 30-megawatt biomass power plant, alkaline recovery plant and wastewater treatment plant in GTPP.
Nextgreen said it is also still in discussion on the collaboration structure with the two Japanese companies including the establishment of a joint venture arrangement and terms of the definitive agreement.
As such, a Memorandum of Understanding entered into by Nextgreen with Nomura and IHI in November 2018 to explore
collaboration and investment for GTPP, has been extended for another year.
Ajiya Bhd said today its consortium with Xinyi Solar (M) Sdn Bhd and U-Li Solar Energy Sdn Bhd has failed to clinch the tender for the large-scale solar photovoltaic Edition 3 (LSS3).
Hence, the consortium agreement entered into between the three parties will be terminated with immediate effect.
Ajiya said it received an outcome letter dated Jan 6 from the Energy Commission stating that the bid by the consortium was unsuccessful.
Kerjaya Prospek Group Bhd, controlled by its executive chairman Datuk Tee Eng Ho and his family with a 70.66% stake as at March 29, 2019, has requested trading of its shares to be suspended on Monday (Jan 13), pending a material announcement.
The group said the exchange has approved its request to suspend trading of the group's securities from 9am to 5pm on Monday.