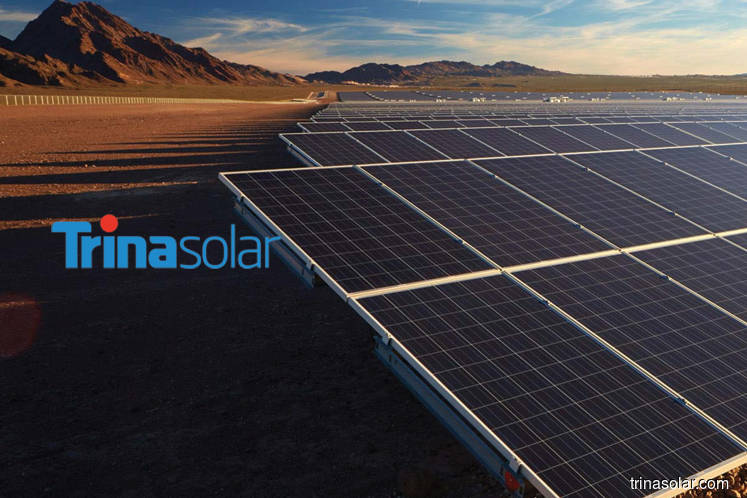 KUALA LUMPUR (Sept 4): Solar energy solutions maker Trina Solar Ltd has launched its Trinahome solar system in Malaysia.
In a statement today, the New York Stock Exchange-listed Trina Solar, which is also the world's largest maker of solar energy solutions, said it sees ample opportunity to increase renewable energy's share of Malaysia's energy mix.
Its senior sales director Asia Pacific and Middle East, Ku Jun-Heong said this can be achieved by adopting solar energy solutions such as Trinahome.
Ku said Trinahome is perfect for households and small-to-medium sized enterprises (SMEs) wanting to reduce their energy bills and help the environment.
"Solar energy is also environmentally friendly. Solar energy is a renewable resource, unlike coal and other fossil fuels which is a finite resource that once burnt produces greenhouse gases that contributes to global warming," said Ku.
Ku added that renewable energy accounts for 2% of Malaysia's energy mix, but the Malaysian government has set a target of 20% by 2025.
"According to the International Renewable Energy Agencythe amount of solar energy capacity in Malaysia rose to 362MW in 2017 from 340MW in 2016, representing a year-on-year increase of 6%.
"We attribute the increase to a growing appreciation for solar energy and positive government policies, such as feed-in tariffs and net energy metering," he said.
Ku said as Malaysia is near the equator with plenty of sunshine all year round, it made sense that solar energy play an important role in Malaysia's energy mix.
"Solar energy is well-positioned to help the government achieve its 2025 target of 20% renewable energy. The cost of solar energy has reduced dramatically over the past ten years. It is now very affordable."
"This explains why we are now able to introduce solar energy systems to households and SMEs."
"The cost of solar energy has reduced dramatically, thanks to new technology and 'economies of scale'. The cost of fossil fuels, meanwhile, continues to increase," said Ku.
He explained that Trinahome could be installed in one day, depending on the weather, and can be installed on any roof-type in Malaysia.
Ku added that the solar panels and other parts are backed by Trina Solar warranties, including a 25-year power performance guarantee on the solar panels.