This article first appeared in The Edge Financial Daily, on August 13, 2019.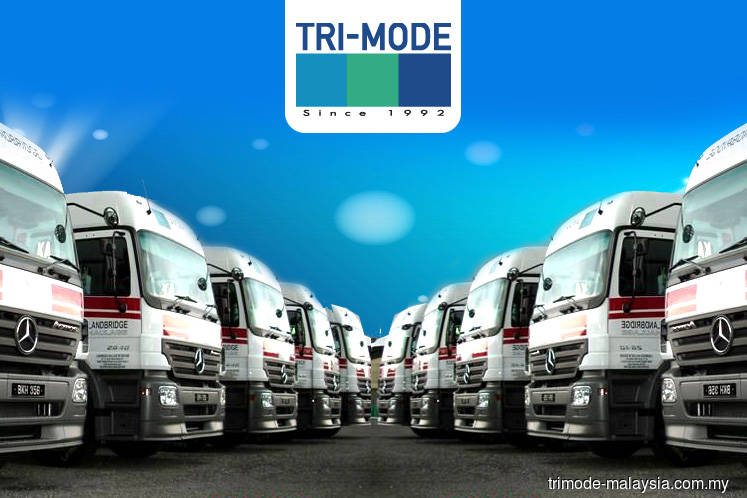 KLANG: ACE Market-listed Tri-Mode System (M) Bhd, which hopes to grow into a regional integrated logistics service provider, sees its new joint venture (JV) in Vietnam as timely.
Group managing director Datuk Hew Han Seng said Vietnam is an attractive market with continued high growth and ample opportunities, arising from the ongoing US-China trade war.
"Vietnam has enjoyed very high growth in the past few years," Hew said in an interview with The Edge Financial Daily. "The growth will escalate further and faster given that it is one of the biggest beneficiary countries from this trade war."
Hew expects Vietnam to continue to register substantial growth over the next four to five years."
"Even prior to the trade war, Vietnam has always been an attractive market for FDI (foreign direct investment) — especially for manufacturers, be [they] from Japan, South Korea, Taiwan or China — for the simplest reasons of propagation, low cost, young population and [high] productivity," he added.
Last year, total FDI in Vietnam climbed 9.1% to US$19.1 billion, the sixth straight annual record. For 2019 as at July 20, foreign investors have pumped US$20.2 billion into Vietnam, reports showed.
Hew, who has over 30 years of experience in the logistics field, said Tri-Mode sought to carve out a foothold in Vietnam with minimal risk by teaming up with established Taiwanese logistics firm Oriental Logistics Group Ltd (OLG).
He pointed out that hundreds of Taiwanese small and medium enterprises (SMEs) have expanded into Vietnam, pre- and post-US-China trade war, therefore increasing the demand for logistics services. They include those involved in the manufacturing of footwear, textile and IT products.
"With this JV [with OLG], we will definitely hold certain advantage as Taiwanese firms in Vietnam would be more confident of using their homegrown service providers.
"Also, some of our customers who used to produce and export out of Malaysia are now producing in Vietnam. So we will leverage on this and extend our coverage to them," he said, adding that competition remains low as the Vietnamese logistics sector is not as mature as in some other countries.
Tri-Mode announced its Vietnamese JV in June. The group will hold a 20% stake in the JV, with OLG's subsidiary, Oriental Freight Services Co Ltd, having a 79% stake and Vietnamese investor Le Thi Thuy An owning the remaining 1%.
The company will offer integrated logistics services, including air freight, sea freight, land transport, warehousing and customs brokerage, to SMEs, manufacturers, exporters and importers there.
Tri-Mode will be making an initial contribution of US$80,000 (RM331,422) of the US$400,000 required for the JV, which it said will be funded through internally generated funds.
The group's chief financial officer Sua Hee Yuan said the JV company has obtained FDI approvals and is already in operation.
When asked if Tri-Mode is eyeing other markets, Hew said he "strongly believes Vietnam will not be its last stop".
"Once it is proven successful, we are talking about the whole Southeast Asia because the market is substantial and there is huge potential moving forward. Why do we only want to confine ourselves?"
Hew, however, stressed that Tri-Mode is not neglecting its Malaysian operations. In fact, the group is on track to meet its expansion target — the construction of a 92,000 sq ft new warehouse in Pulau Indah Industrial Park (on Pulau Indah, Selangor) by the third quarter of 2020.
In addition, the group is in the process of obtaining approvals for a second warehouse, measuring 40,000 sq ft, to be built on that same parcel of land, he said.
"We realised we could do more given the market potential. It is competitive in Malaysia, no doubt, and growth is quite stagnant. But we will increase our cost-efficiency to stay competitive.
"Malaysia will still be our core [business], although making our presence felt in the whole of Southeast Asia is extremely important as well," said Hew, who owns a 50.21% direct stake and 21.51% indirect stake in Tri-Mode.
Tri-Mode posted a net profit of RM3.66 million for the year ended Dec 31, 2018, down 38.9% from RM5.99 million in the preceding year, due to one-off listing expenses. The group made its debut on Bursa Malaysia's ACE Market on May 14, 2018 amid cautious market sentiment following the change of government after the general election on May 9, 2018.
Revenue for the year was stable at RM85.58 million. The group's Malaysian operations contributed RM77.53 million or 90.6% of its overall revenue, while overseas operations contributed RM8.05 million or 9.4%.
Its profit margin was tight in the first quarter ended March 31, 2019 as net profit came in 85.4% lower at RM271,000, from RM1.86 million in the year-ago quarter, attributed to an economic slowdown, intense competition and higher costs.