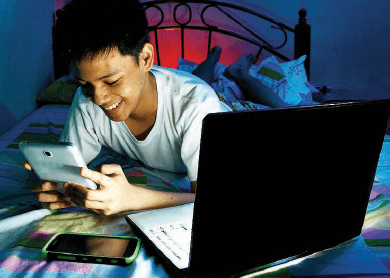 THE latest results from Global Web Index (GWI), the world's largest ongoing global study into digital consumer trends, shows that the smartphone is increasingly the go-to device for accessing the web, but that wearables still have some way to go.
GWI polls over 200,000 Internet users across 33 countries throughout the course of each year in order to gain the best understanding of the global digital landscape, and its latest quarterly findings show that while the PC is still the most commonly owned Internet-enabled device globally, 80% of consumers now have a smartphone — rising to 87% in China — and almost half of consumers own or have access to a tablet, too.
Three quarters of consumers now turn to a smartphone for online access and over one third to a tablet. However, just because a device is Internet-enabled doesn't mean that it will be used for web access. GWI notes that in this quarter's results there are a large number of consumers who have smart TVs or games consoles that are only being used offline.
The proliferation of smartphones means that the mobile web is coming to dominate consumers' time — an average of just under two hours a day is taken up by accessing the Internet via a handset and in the Middle East, North Africa and Latin America this average is much higher, approaching the three-and-a-half-hour-per-day mark.
Those aged between 16 and 24 spend the largest amount of their time online via a mobile device — 43% or 3.21 hours a day — accessing the web via their phone or tablet — a steady increase over the past three years of the study.
The most popular apps globally are of the gaming and social media variety — 45% of consumers are using an app in one of these two categories every month. The most popular single online activity is watching a video clip, an activity that three quarters of respondents aged 18 and over say that they do every month.
As for what type of smartphone consumers are using, Samsung is the most popular handset brand. However, when asked, more consumers say that they are planning to buy an iPhone than any other brand.
For example, in China, one in four respondents have an Apple handset and 35% are planning on getting one, while 15% currently own a Xiaomi phone.
And within the global iPhone-owning community, 15% are already using an iPhone 6 or 6 Plus.
But while the smartphone is now officially ubiquitous, wearables look like they'll be remaining niche for some time yet. Only one in 10 respondents say that they currently own a smartwatch. — AFP/Relaxnews
This article first appeared in The Edge Financial Daily, on May 5, 2015.