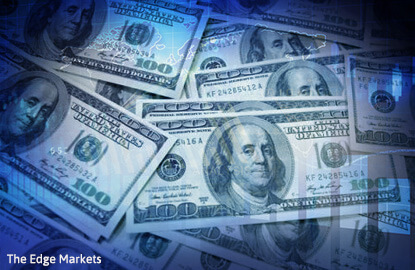 This article first appeared in
Personal Wealth,  The Edge Malaysia Weekly
, on September 26 - October 2, 2016.
Some US$3.9 trillion is expected to be passed to the next generation by the world's ultra-high-net-worth individuals (UHNWI) over the next decade — an amount large enough to purchase the 10 largest companies in the world. According to a recent report by global wealth information provider Wealth-X, it is enough to purchase Apple, Alphabet (Google), Microsoft, ExxonMobil, Berkshire Hathaway, Amazon, Facebook, Johnson & Johnson, General Electric and China Mobile outright. 
The report estimates that more than 14,000 UHNWI are likely to transfer assets during the period. Yet, the amount is a 5% decline from its 2014 estimate of US$4.1 trillion, which is largely due to wealth being transferred earlier than anticipated. The US$3.9 trillion that is expected to be transferred makes about 13% of their assets.
UHNWI who are most likely to pass their wealth to the next generation in the next 10 years are in the older segment, defined as those aged 80 and above. The report finds that these individuals have an average wealth of US$272 million, compared with the average wealth of the entire UHNWI population of US$141 million. Last year, the average UHNWI in the older segment was seven times wealthier than those under 30 years old. 
While the majority of male UHNWI have a spouse, this is not true for their female counterparts, says the report. "For female UHNWI, the wealth transfer will most likely be directed to their children. These extremely wealthy women have a unique perspective on wealth transfer and often take a different viewpoint from their male counterparts about how to distribute assets to children and other beneficiaries."
Across all asset classes, the average holdings of UHNWI who will be transferring their wealth are higher (in absolute terms) than those who are not. The average "wealth-transfer" UHNWI has about US$66 million invested in public securities.
Another notable difference between UHNWI transferring their wealth over the next 10 years and the total UHNWI population is the average liquidity of their assets, says the Wealth-X report. As a proportion of total wealth, the wealth-transfer group has 34% of its assets in cash, compared with only 21% for all UHNWI. Coupled with their higher net worth, this represents US$92 million — three times higher than the average US$30 million held in cash by the UHNWI population, it adds.
As UHNWI become older, they tend to reduce their holdings in public companies and increase their cash holdings. The report says the illiquid nature of assets, such as property and private business, can complicate wealth transfers. By having a larger cash cushion, UHNWI can have greater flexibility and diversification when preparing to transfer their wealth to the next generation — not just in terms of assets but also geography-wise. 
"This cash cushion also helps to counterbalance other assets that are less liquid. UHNWI are global by nature, holding assets all over the world, many of which are illiquid," says the report.
"The dual importance of cash and private holdings, and the paring down of other assets, may suggest that older UHNWI are trying to have it both ways — wanting to hold cash for flexibility, but remaining heavily invested in their primary business, of which they are reluctant to give up control. They also think about who will be inheriting their wealth and what effect the passing on of different assets to different inheritors will have."