This article first appeared in Personal Wealth, The Edge Malaysia Weekly, on March 19, 2018 - March 25, 2018.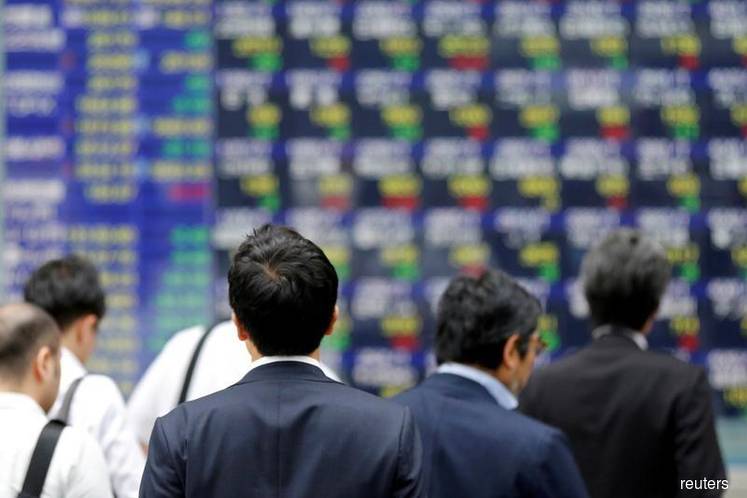 Southeast Asia's private equity (PE) scene will be characterised by greater institutional involvement, growing fund sizes and improving returns this year. Returns are pushing past 19%, thus driving interest in the region, according to McKinsey.
Vivek Pandit, senior partner and co-lead of McKinsey's PE and principal investor practice, says he sees increasing synergies between institutional investors and PE funds as the former seek to be part of the region's growth story.
According to the McKinsey Global Private Markets Review 2018, Asia led the charge on private equity deal volume last year, surging 96% to US$110 billion. "For Southeast Asia, we have seen a steady increase in co-investment deals between PE funds and institutional investors. Historically, the general partner raises a fund from several sources — institutional investors included, who come in as limited partners — at which point the GP invests accordingly," says Pandit.
"More recently, institutional investors are finding the returns they want with the scale they need in so-called 'megafunds'. Many have also negotiated co-investment rights into their agreements in a bid to increase scale and lower fees."
This way, institutional investors get to invest directly in these investee companies, in addition to what they have already invested via the PE fund. The institutional investor does not have to pay management fees. At the very least, it pays a heavily discounted fee, which would not be the case if it had parked the money in the PE fund itself.
Asian returns are also attracting PE giants to the region. "Where previously, international firms invested in the region out of a single global fund, we are now seeing PE giants such as KKR, Bain Capital, the Carlyle Group and Blackstone setting up funds in the region," says Pandit.
Rise of the Asian megafund
He believes that Asia will gradually become a playground of the megafunds — a term McKinsey uses to describe funds larger than US$5 billion. Where Asian megafunds were "previously close to non-existent", according to the McKinsey report, they contributed more than US$20 billion of the total US$60 billion raised in the Asian PE sector last year.
Megafunds have become more popular as investors realise that scale has not imposed a performance penalty. To this point, research by Cambridge Associates, cited in the McKinsey report, found that the largest PE funds in the world have on average delivered the best returns in the past decade. "What was interesting in 2017 was how this already powerful trend accelerated, with raises for all buyout megafunds up more than 90% year on year."
As a result, there are several other trends that follow. Thanks to the incoming PE and institutional money, financiers in the region are beginning to adopt a buyout mentality, as opposed to one anchored in just growth and capital appreciation. "Although Southeast Asia is still characterised by minority investments, we see more buyout-themed investments in the region going forward," says Pandit.
"We are starting to see more money in Asia being raised to fund outright buyouts. In fact, for the first time in many years, most of the money raised in Asia went to feed buyout-oriented PE funds, as opposed to opportunistic or growth-oriented funds.
"With the gradual proliferation of the buyout mentality in Asia, investors now wield a lot more control over their investee companies. We believe this greater control — from effecting changes in management, bringing in new talent, controlling operations and longer-term strategic decision-making — will feed into greater returns in the Asian PE scene."
Another factor driving the growth of Asian megafunds is the justification of the region's investment risk premium. "For a very long time, there was a debate as to whether Asia's returns simply did not justify the risk inherent in the region. In the last few years, however, we have seen a pretty significant comeback of strong returns north of 19%. And this has emboldened institutional investors to come in and provide more capital," says Pandit.