This article first appeared in Personal Wealth, The Edge Malaysia Weekly, on May 1, 2017 - May 07, 2017.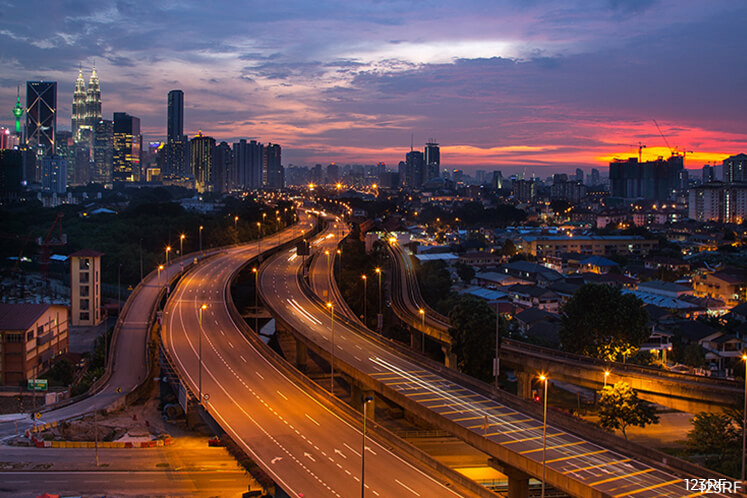 After a subdued 2015, private equity (PE) deal values in Southeast Asia rebounded 14% to US$6.8 billion last year, according to Bain & Co's annual Southeast Asia Private Equity Report published on April 21. This compares with the average of just US$4.8 billion from 2011 to 2015.
According to the report, the recovery was spurred by strong activity in Malaysia, which saw a record low in 2015. Malaysia, Singapore and Indonesia were the main drivers of the region's deal market, making up more than 80% of the deal values from 2012 to 2016.
Strong interest in the internet sector resulted in a quarter of the total deal values in Southeast Asia, while emerging sectors of interest included agriculture, consumer products, retail healthcare and education. Momentum in early-stage deals under
US$10 million continued to be strong, with 102 deals closing last year, or about 20% higher than the average from 2011 to 2015.
Limited partners (LPs) are highly active in Southeast Asia, being involved in 40% of the PE deal values from 2012 to 2016, compared with just 29% for Asia-Pacific. Sovereign wealth funds were also active participants, being involved in 35% of the total deal values in the region.
A strong corporate mergers and acquisitions (M&A) market and five large exits exceeding US$1 billion led to a 26% increase in exit values last year from the previous year. There were only two large exits in 2015.  
Although the region continues to deliver high returns overall, the sources of value are shifting, thus squeezing profits, says the report. It adds that deriving greater value from PE investments is more complicated as the days of "buy low, sell high" are coming to an end, causing firms to look for new sources of value and rely far less on traditional levers.
Bain found that a fifth (22%) of the 120 general partners (GPs) and direct investors surveyed across Asia-Pacific considered cost and capital gains to be the most important source of returns for deals exited five years ago while 6% cited M&A. In the next five years, these factors are expected to increase significantly, with 37% of GPs pointing to margin efficiency and more than 20% to M&A.
Most respondents anticipated multiple expansion and leverage to be important in the next five years. While revenue growth is still the most significant factor, it is expected to plateau within the period.
Prices remain high as new players flood the market, heating up the competition in the region. The report says PE funds that will win in the current environment are those with a differentiated angle across the value chain.
"Funds poised to succeed are those that understand that they must exercise an entirely different set of muscles to win the best deals and unlock new sources of value. Many firms say they have plans for creative value creation, but we know from our research that nearly all need to improve their execution. Last year, less than a quarter of GPs said they successfully implemented plans that yielded the intended results," says Suvir Varma, who leads Bain's PE practice in Asia-Pacific.
According to Sebastien Lamy, who leads Bain's PE practice in Southeast Asia, PE markets in the region are steadily improving due to a larger pool of targets and more robust GP networks. "This healthier momentum has boosted LPs' expectations for the region, putting PE firms in a tough spot as they look for new ways to rally against the effects of high prices and heavy competition, coupled with local macro challenges," he says.
Indonesia, for instance, delivered few but strong deal value exits last year despite persistently low valuations and slowing economic growth. However, mismatched valuation expectations and a talent gap in the industry have caused concerns about the country's GPs going forward.
Singapore delivered solid deal and exit activity last year even as deal size dwindled. But PE firms in the country will need to overcome intensifying competition as new types of players enter the market.