This article first appeared in Personal Wealth, The Edge Malaysia Weekly, on March 4, 2019 - March 10, 2019.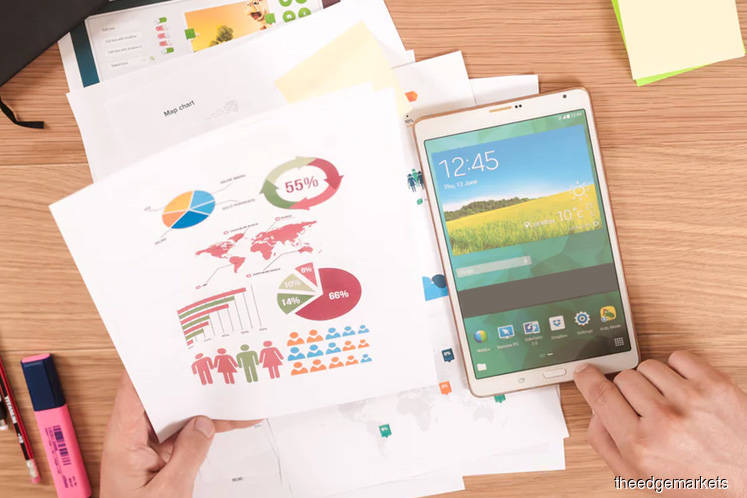 Companies around the world are expected to pay out lower dividends this year due to the weaker economic outlook. The Janus Henderson Global Dividend Index report forecasts that headline growth will be 5.1% next year, assuming that the US dollar maintains its current exchange rate against other major currencies. This will translate into dividend payouts totalling US$1.414 trillion.
The report, published in February, says the decline in dividend payouts is based on lower corporate earnings expectations this year. "Corporate profit expectations have fallen as global economic forecasts have been revised down, although most observers still expect companies to deliver positive earnings growth in 2019. However, dividends, in any case, is much less volatile than earnings. So, we remain optimistic about the prospects for income investors."
Last year, companies in emerging markets, especially those in Russia and China, experienced the most robust dividend payout growth compared with those in other regions, says the report.
The report also points out that the headline growth of dividend payouts (measured in US dollar terms) by companies in emerging markets rose 16.9%, followed by Europe ex-UK (13.8%), Japan (13%), North America (7.2%), Asia-Pacific ex-Japan (6%) and the UK (4%). The global average growth rate was 9.3%.
In emerging-market space, dividend payouts by Russian companies accounted for two-fifths of the US$17.7 billion increase last year. Sberbank of Russia, a state-owned banking and financial services company headquartered in Moscow, doubled its dividend payout on the back of higher oil prices and excellent profit growth.
Meanwhile, dividend payouts by Chinese companies comprised a quarter of the total growth in that space. The report mentioned that 9 out of 10 Chinese companies raised or maintained their dividend payouts, with the most substantial increase coming from China Petroleum & Chemical Corp (Sinopec), which saw growth in its refining margins and an improved sales mix last year. Chinese banks and insurance companies such as Ping An Insurance (one of China's biggest insurers) also doubled their dividend payouts last year.
In terms of total dividends, North American companies topped the index last year, paying out US$509.9 billion. This was followed by companies in Europe ex-UK (US$256.1 billion), Asia-Pacific (US$150 billion), emerging markets (US$120.9 billion), the UK (US$99.5 billion) and Japan (US$79.1 billion).
The biggest contribution to North America's dividend payout growth came from banks such as JP Morgan Chase & Co and Bank of America, which are based in New York and North Carolina respectively. The country's healthcare and technology companies also contributed to the region's growth rate. Biopharmaceutical company AbbVie Inc paid out a 50% increase in dividends due to strong drug sales and tax cuts provided by the US government. Broadcom — a global technology company that designs, develops and supplies semiconductor and infrastructure software solutions — is another example. Canadian oil and gas companies and banks were also key drivers of North America's dividend growth last year.
From a sector perspective, the mining sector exhibited the fastest growth in dividend payout last year while the banking sector paid out the most dividends.
The report pointed out that the oil and gas sector provided investors with attractive dividends as oil prices had recovered while telecoms stood out as the weakest sector with payouts remaining flat or down in half the countries covered by the index.
At the company level, the top 10 biggest dividend payers in the world were Royal Dutch Shell plc, Apple Inc, Exxon Mobil Corp, Microsoft Crop, AT&T Inc, China Construction Bank Corp, HSBC Holdings plc, Verizon Communications Inc, Johnson & Johnson and China Mobile Ltd.