This article first appeared in The Edge Malaysia Weekly, on October 28, 2019 - November 03, 2019.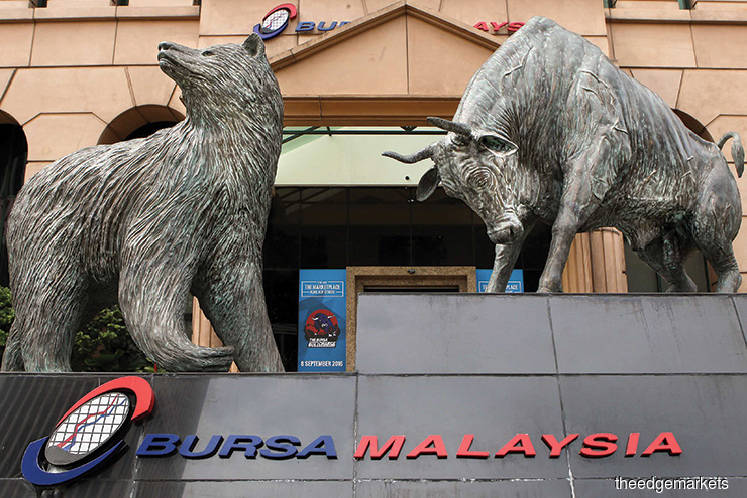 Click / Tap image to enlarge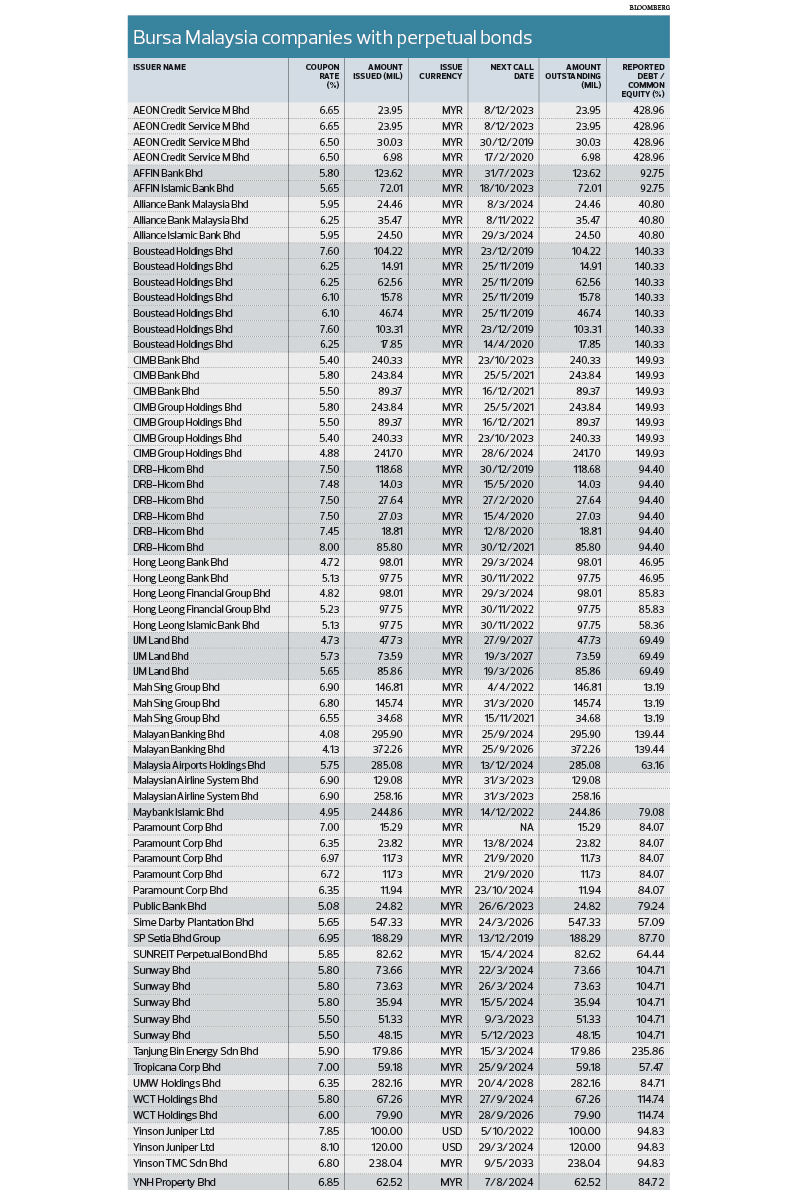 SEVERAL new accounting standards and principles are set to take effect in Thailand come next year. These include the Thai Financial Reporting Standards 9, Thai Accounting Standard 32 (TAS 32) and Thai Financial Reporting Interpretations 23.
The TAS 32, a financial instrument presentation standard, is set to provide more clarity on areas that were once ambiguous, the Bangkok Post reported last week.
Quoting PwC Thailand, the daily says the changes in the way financial instruments are classified under TAS 32 may result in perpetual bonds being reclassified from equity to liabilities in financial statements.
Such a move could increase the debt-to-equity ratio for issuers, potentially leading to a breach of debt covenants and, ultimately, prompting banks to call in all outstanding loans.
The report notes that the issuance of perpetual debt has been rising as issuers lock in low interest rates but TAS 32, which comes into effect on Jan 1, could be a game changer and create short-term volatility in capital markets.
Will such a change in accounting standards make its way to Malaysia too?
It is worth noting that the International Accounting Standard Board (IASB) — the governing body of accounting standards that are most widely adopted globally — issued a discussion paper in June last year on financial instruments with equity characteristics. The feedback period for accounting professionals and relevant industries closed on Jan 6 this year. The gist of the proposed treatment outlined by IASB in its discussion paper would ultimately cause perpetual bonds to be classified as a financial liability.
Following the closed period, IASB announced that it will be discussing the detailed project proposal to address practice issues and clarify certain principles in IAS 32. This means that it could take some time before the standards board comes to any conclusion on the issue. Nonetheless, should the IASB amend its standards, in that it affects the way perpetual bonds are currently classified — usually as equity — an immediate impact would definitely be seen on a company's debt levels, says an audit partner who declines to be named.
"It will definitely impact companies if there is a change in standards that causes perpetual bonds to be classified as liabilities. Debt-to-equity will be affected immediately and will result in companies having to undergo some restructuring," says the audit partner.
In simple terms, Investopedia describes perpetual bonds as essentially a fixed income security with no maturity date. Such financial instruments usually provide the subscriber with a contractual right to receive interest at a fixed rate for an indefinite future.
The question that is often asked with perpetual securities is whether they should be recognised as debt or equity. The Malaysian Financial Reporting Standard 132 (MFRS 132) provides a framework for this.
According to accounting experts, whether it is a liability or equity would really depend on the terms set out in the contract.
In Malaysia, MFRS 132 provides guidance on the classification of perpetual debt. The terms and conditions of perpetual debt can vary from one instrument to another.
"Generally, instruments that provide investors with the contractual right to receive payments of interest at fixed dates extending into the indefinite future are classified as a liability. However, where the terms of the instruments allow the issuer  to defer the payments of interest and principal indefinitely, these instruments are classified as equity. These instruments carry higher risks, but will generally carry higher interest rates. Investors should assess the risks by considering many factors, including the issuer's historical payment trends.
"Hence, the classification of perpetual bonds as liability or equity pretty much depends on the contractual terms," says EY Malaysia assurance partner Yeah Seok Luan.
In Malaysia, the Malaysian Accounting Standard Board's (MASB) research shows that there are 32 perpetual bonds and sukuk in the market with an estimated issue size of RM180 billion, of which RM35 billion remained outstanding as at Nov 7, 2018.
The information was revealed in a Jan 7 letter from MASB to IFRS, which is publicly available on IFRS' website, with regard to the discussion paper on financial instruments with equity characteristics.
The letter also points out that some issuers have said that the change in classification would adversely impact leverage, or the debt-to-equity ratio, which would result in some issuers seeking alternative financing arrangements as a result.
Based on data compiled by Bloomberg on Bursa Malaysia-listed companies and subsidiaries, as at Oct 24, CIMB Bank Bhd and CIMB Group Holdings Bhd had RM1.39 billion in outstanding perpetual debt that is variable. The coupon rate on the papers is between 4.8% and 5.8% with the next call date as early as May 2021.
Boustead Holdings Bhd has some RM365.35 million in perpetual debt with coupon rates as high as 7.6%.
Another auditor says that perpetual securities is one area where an audit of these instruments takes a lot of time during the audit process because of the complexity of the contract.
"Each contract has different terms and it is complex. That said, subscribers need to truly understand the terms and be aware of the risk involved with perpetual debt," she says.
Will perpetual bonds eventually be classified as a liability here? The jury is still out on this.