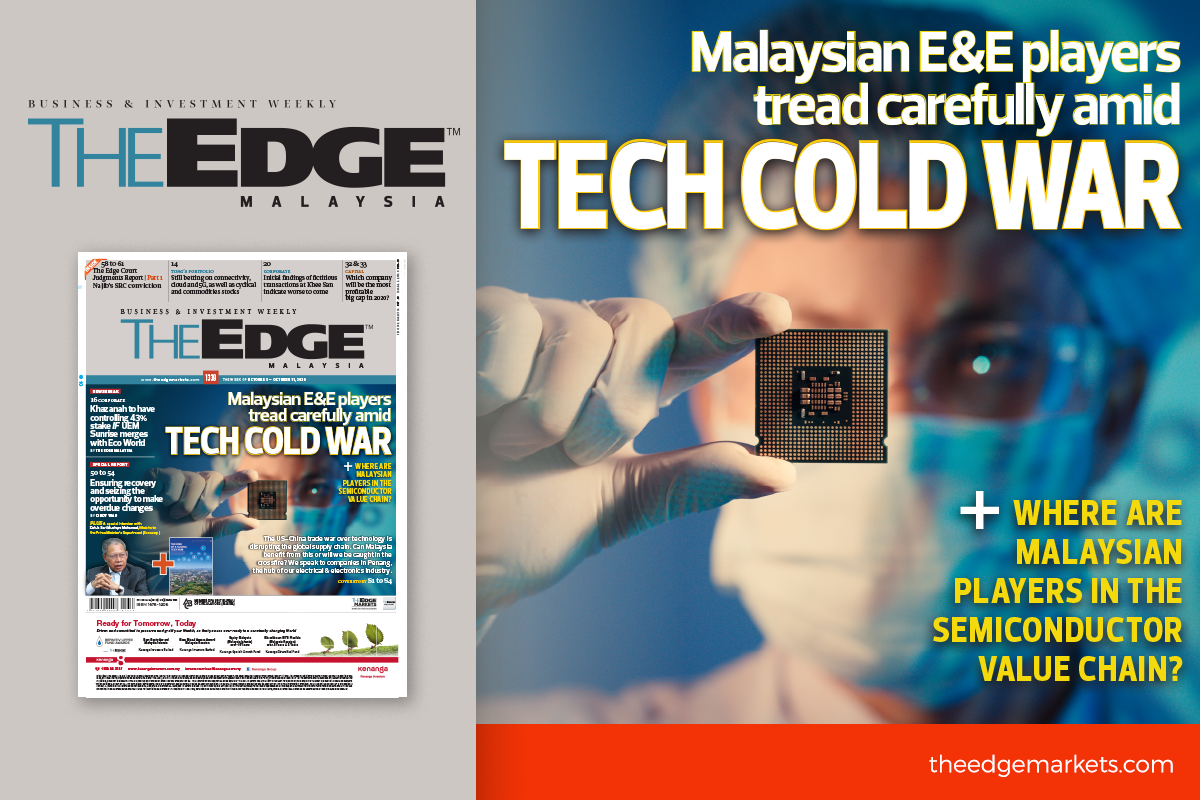 KUALA LUMPUR (Oct 3): The supply chain shifts and reshoring as a result of the US-China trade war will have a significant impact on Malaysian semiconductor and semiconductor-related players.
While the trade diversion is likely to favour the Asean region, local firms will have to carefully reconfigure the complex relationships with their suppliers, partners and clients from different parts of the world, taking into considerations not just business factors, but also political ones.
Today, the US semiconductor industry is the undisputed technology leader in advanced semiconductor chip design. It is said that every semiconductor in the world is made using at least one tool from an American company.
But US firms are not resting on their laurels as they continue to lead efforts to develop new chips for autonomous cars, including advanced image sensors, data processors and on-board radar.
Notably, technology, especially the chip manufacturing industry, is exactly where the Trump administration has been working most diligently to put pressure on Beijing.
China, being the world's biggest chip importer, saw its supply source choked by the US, with Taiwan Semiconductor Manufacturing Company Ltd (TSMC) taking no more orders from Huawei and announcing that it would build a US$12 billion (RM49.97 billion) chip manufacturing plant in Arizona.
As it is, China is still trailing behind the US, South Korea and Taiwan in the production of chips, but the country is now attempting to climb up the semiconductor value chain to develop its own chips.
Meanwhile, the US seems to be moving down the value chain to get more involved in the foundry business. The great decoupling between the two superpowers essentially means a deglobalisation, where we are going to see two semiconductor supply chains in the coming years.
What will be the opportunities and challenges for local players?
Get the full story in this week's issue of The Edge Malaysia.