This article first appeared in The Edge Malaysia Weekly, on July 2, 2018 - July 08, 2018.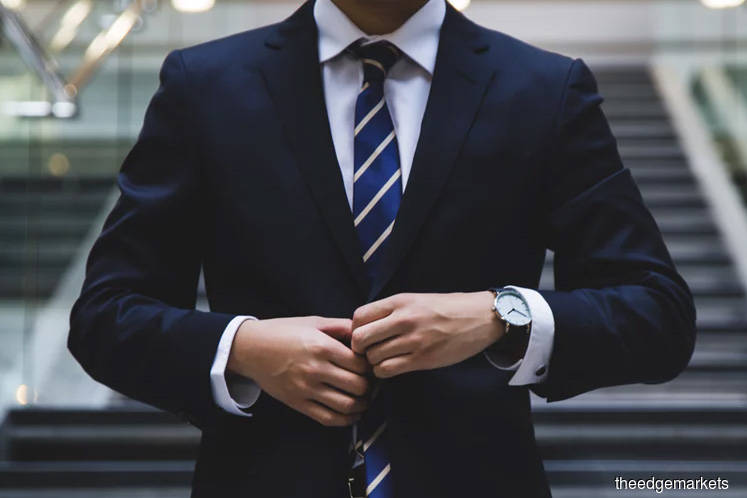 LAST week, the federal government signalled its intention to shake up the pay-TV segment, seeking to end years of dominance by Astro Malaysia Holdings Bhd by allowing competition to flourish.
Here's one problem: Many have tried to compete multiple times before, yet Astro, which now serves three-quarters of Malaysian households, has remained unshakeable.
The new Pakatan Harapan government seeks to make good on its election promise to break monopolies. The overarching aim is to reduce the price of basic goods and services, among others, by encouraging competition in key sectors such as essential food, communications, pharmaceuticals and civil aviation.
But it is not as easy as promoting competition in every sector where some form of market dominance exists.
The word "monopoly" itself, often seen in a bad light, is sometimes used excessively and inaccurately.
Economists The Edge spoke to generally support the breaking up of monopolies but caution against a one-size-fits-all approach. They advocate a more nuanced treatment on a case-by-case basis by assessing an individual sector and seeing what can be improved.
"Theoretically, competition may be good but sometimes, it may not result in what you want to see," says Lee Heng Guie, executive director of the Socio-Economic Research Centre (SERC).
For starters, not all monopolies are equal. Some, like Astro's, are natural monopolies (as some may term it) created by high barriers to entry in their respective sectors.
Others are often the end-result of competition in the first place. The telco industry is a clear example — intense competition over the years has whittled down the field into a concentrated oligopoly.
"It doesn't always make sense to break up monopolies because some of them are natural monopolies," says an economist who declined to be identified.
Barriers that lead to natural monopolies could be high start-up costs or high fixed operating costs, which make it difficult for a newcomer to challenge established incumbents.
In fact, these barriers have felled previous entrants in the pay-TV segment. The most recent was Asian Broadcasting Network (M) Sdn Bhd, whose creditors last year successfully obtained a liquidation order against it.
Others include Cableview Services Sdn Bhd (Mega TV), which started slightly earlier than Astro in the mid-1990s, and MiTV Corp Sdn Bhd, started by Berjaya Group founder Tan Sri Vincent Tan in the mid-2000s. MiTV has since been revamped and renamed Ansa Broadcast (it was formerly known as U-Television) under the Berjaya Group. News reports last year said that Ansa was working to enter the fray.
The economist adds that the relatively small size of Malaysia's markets is also a key factor as some industries may not be able to accommodate too many players for long.
'Study the market structure'
To be fair, there are also artificial monopolies created by government action and policies that protect incumbents.
Therefore, addressing perceived monopoly situations should include scrutiny of existing regulations and requirements that are not beneficial to consumers.
"You can introduce healthy competition, but before doing that, you have to find out why companies cannot lower their costs to benefit their consumers and whether there are inhibiting factors. You have to study the existing market structure," says SERC's Lee.
Also in the government's sights was Padiberas Nasional Bhd's (Bernas) monopoly on rice imports, which was ended early last month.
Another sector is telecommunications; broadband prices are expected to be slashed by a quarter later this year when the government lowers the ceiling wholesale prices that service providers can charge.
Other sectors seen as having monopolies are sugar and vehicle importation, which requires an approval permit (AP) from the government. "Licensing is the first hurdle. Sometimes, licences come attached with conditions and that could discourage new entrants," says Lee.
In some cases, the presence of such structural issues means that promoting lower costs by increasing competition per se becomes exceedingly complicated. One example is the airport management industry.
Malaysia Airports Holdings Bhd (MAHB) holds an exclusive concession to manage 39 airports and short take-off and landing ports (STOLports) nationwide. Only one other commercial airport is not within its concession.
However, MAHB's monopoly is structural as it taps a handful of profitable airports to cross-subsidise other loss-making operations that provide vital rural connectivity.
Breaking its monopoly into a bigger pool of operators raises sustainability questions for STOLports, which serve an important social purpose.
Additionally, smaller airport operators may take away the advantage of scale, which could theoretically mean higher costs for consumers. Therefore, injecting competition isn't as easy to do given the structural hurdles, despite outcry from airlines against MAHB's dominance.
How the government has addressed MAHB's dominance — by keeping it on its toes via regulation — is interesting. This month, the Malaysian Aviation Commission (Mavcom) will implement the Quality of Service (QoS) framework that will hold MAHB accountable in meeting pre-determined quality standards and impose financial penalties on it if it falls short.
Empowering the Malaysia Competition Commission
But the Mavcom approach may not be suitable in other industries. "It really does depend on the specific industry's structure. The reality is that we are a small market and may not be able to accommodate [too much competition] sometimes," says the economist. "So, you have to take each case individually, which is why we have MyCC (Malaysia Competition Commission). I think what they really ought to do is give MyCC more leeway and a wider mandate [to regulate monopolies]."
MyCC was set up in 2011 to safeguard free and fair competition under the Competition Act 2010. In 2013, MyCC fined Malaysia Airlines Bhd and AirAsia Bhd RM10 million each for a share-swap agreement in 2011 that was called off. The commission deemed the arrangement anti-competitive.
There is urgency to further empower and enable MyCC to cope with new business landscapes too. One interesting new dimension is the Uber-Grab deal in March, which saw Uber exit the Southeast Asian ride-hailing scene in a complex arrangement that resulted in it obtaining a 27.5% stake in Grab.
The deal raises concerns about a single-player dominance that could hurt both consumers and drivers.
In a commentary on April 13, Singapore-based transport research firm Crucial Perspective notes that despite being called a merger, the deal did not see Grab acquiring any data from Uber. "Everyone is confused as to what Grab really bought from Uber," writes CEO Corrine Png, having asked in an earlier commentary, "When there is so little transfer of assets, what can regulators really do?"
The implication is that the deal sidesteps much of the existing anti-competitive regulations as few assets — physical or intellectual — were transferred.
Regulators in Singapore and the Philippines reacted by freezing the integration while they investigate.
On the home front, the government will not stop the merger. Transport Minister Anthony Loke last week said ride-hailing or e-hailing companies like Grab will not be banned but be subject to existing regulations and given new direction to ensure that they operate on a level playing field with taxi drivers.
"MyCC must continually keep updated on the changing environment. Things are moving very fast and competition (or lack thereof) is coming in very different forms," says Lee.
In a nutshell, the government needs to adopt a more considered, nuanced approach in pursuing anti-monopolistic promises. "The government will have to consider whether introducing more players (into a given sector) will really help achieve the objectives that it seeks," concludes Lee.
Save by subscribing to us for your print and/or digital copy.
P/S: The Edge is also available on Apple's AppStore and Androids' Google Play.