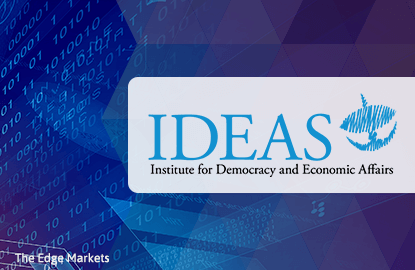 KUALA LUMPUR (May 18): The move to enforce travel bans on those who criticise the Malaysian government is a step in the wrong direction, according to Institute for Democracy and Economic Affair's (IDEAS).
In a statement today commenting on a report quoting the Immigration Director-General who confirmed the existence of such provisions and stated passports were a privilege and not a right, IDEAS chief executive Wan Saiful Wan Jan said such arbitrary travel bans should not be happening in a country like Malaysia, especially if the Government claims to be progressive and democratic.
He said the freedom of movement which includes the right to travel, is a universal human right.
"The United Nation's Universal Declaration of Human Rights 1948 which the Malaysian government has claimed to adopt and uphold, specifies that everyone has the right to leave the country and to return.   
"This rule is also against fundamental democratic principles which require that the people of a country be able to express not only support for the government, but also to criticize its policies and actions without fear of recrimination or reprisals," said Wan Saiful.
He stressed that the government should bear this in mind, particularly since it is making a bid for another term on the UN Human Rights Council.    
"Some people will undoubtedly call the government's actions as increasingly authoritarian.
"And this anger is understandable, because the travel ban is only going to create resentment among the rakyat towards the government, besides making Malaysia look bad at the international level," he said.
Wan Saiful said in the current political climate, methods should be explored to find ways to turn the country more democratic and free, and not going in the opposite way.
"North Korea is one of the countries who have strict travel controls on all citizens and especially on those who are considered as dissidents. We shouldn't be moving towards that direction," he said.