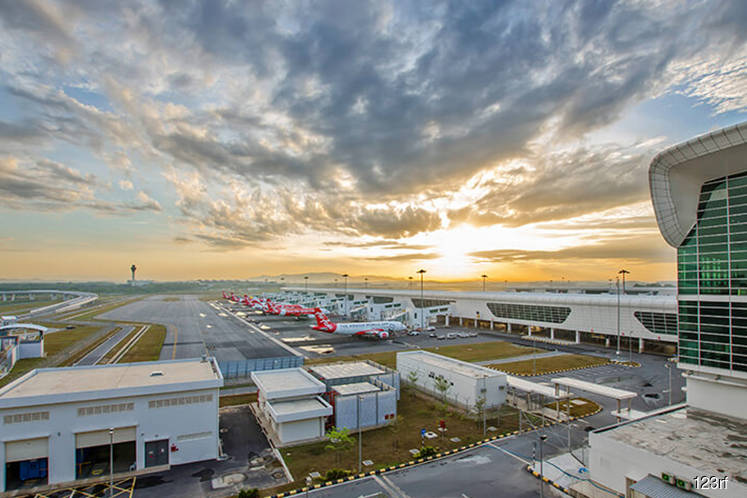 KUALA LUMPUR (May 28): The transport ministry will look into the competitiveness of the local airport sector that is currently dominated by Malaysia Airports Holdings Bhd (MAHB).
Transport Minister Anthony Loke Siew Fook told reporters today that all options would be considered when asked about Pakatan Harapan's pre-election pledge to tackle monopolies.
"We will look into all that. We are looking into all options to improve efficiency," Loke said after visiting the head office of the Malaysian Aviation Commission (Mavcom) today.
Loke, however, pointed out that MAHB's case is not a "whole monopoly" as it is not the only airport operator in the country.
MAHB operates 39 airports nationwide, including 18 short take-off and landing ports (STOLPorts) that connect rural areas. The STOLPorts are loss-making and cross-subsidised by MAHB's profitable airports.
The only other airport operator is MMC Corp Bhd via its subsidiary Senai Airport Terminal Services Sdn Bhd, which manages the Senai International Airport.
Loke highlighted that Mavcom has already set key performance indicators (KPIs) for airport operators to ensure that their services reach a satisfactory level.
He is referring to the commission's plan to roll out the Quality of Services (QoS) framework gradually beginning July this year.
The QoS will impose financial penalties of up to 5% of an airport's aeronautical revenue if it falls short of the KPIs.
When asked about negotiations on MAHB's operating agreement, Loke said nothing has been finalised.
In December 2016, Cabinet extended MAHB's 25-year airport operating concession — inked in February 2009 — by 35 years. However, the relevant terms and conditions would be subject to negotiation between MAHB and the ministry, MAHB said in February last year.