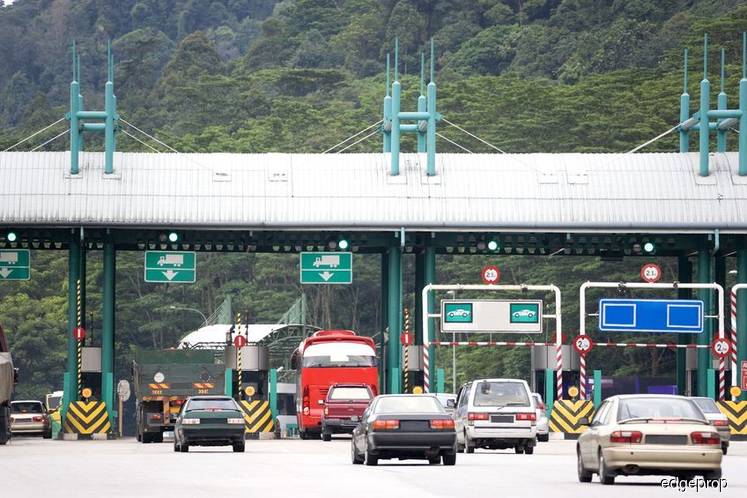 KUALA LUMPUR (Aug 20): The government has not made a decision on the gateless gantry toll system using radio frequency identification (RFID) at all major highways, said Transport Minister Anthony Loke.
"No decision has been made regarding RFID. Once we have made a decision, we will begin," The Malaysian Insight news portal reported Loke saying at a media conference in Putrajaya today.
It was reported more than a week ago that Touch 'n Go and major highway concessionaires plan to introduce the RFID system for toll payment at all highways by January next year.
The system uses a sticker embedded with an RF chip that is pasted on the vehicle.
Touch 'n Go has also reportedly stopped selling SmartTAG devices at all of its authorised channels but SmartTAG devices can still be used at all highways.
Touch 'n Go also announced on Aug 12 that trials for the RFID will start on Sept 3 via the RFID and MYRFID lanes at 16 highways in the Klang Valley:
Kuala Lumpur - Karak Expressway (KLK)
Damansara – Puchong Expressway (LDP)
Kemuning – Shah Alam Highway (LKSA)
Cheras – Kajang Highway (GRANDSAGA)
Lebuhraya Grand Sepadu (GRANDSEPADU)
Shah Alam Expressway (KESAS)
Kajang Dispersal Link Expressway (SILK)
Maju Expressway (MEX)
Duta - Ulu Kelang Expressway (DUKE)
Stormwater Management And Road Tunnel (SMART)
New Pantai Expressway (NPE)
Besraya Expressway (BESRAYA)
Sistem Penyuraian Trafik KL Barat (SPRINT)
Kuala Lumpur - Kuala Selangor Expressway (LATAR)
Ampang-Kuala Lumpur Elevated Highway (AKLEH)
Guthrie Corridor Expressway (GCE)
Motorists driving privately-registered Class 1 vehicles (motorcars, vans, jeeps and pickups) may register to take part in the trial.
Other criteria for participating in the trial include ownership of a smartphone and a Touch n' Go e-wallet account, which users can sign up for beginning Sept 3.
Motorists will also need to go to authorised centres to get the RFID stickers affixed to their vehicles.
Click on this link to go to the original story on EdgeProp.my