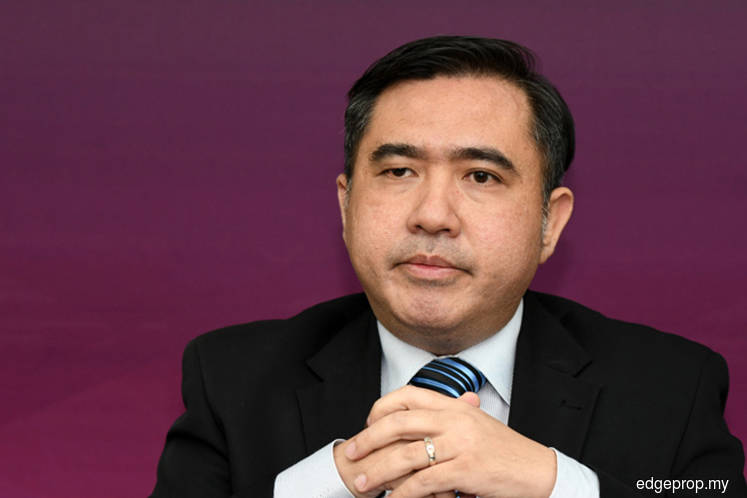 KUALA LUMPUR (Aug 21): Transport Minister Anthony Loke Siew Fook has declined a smartphone presented to him as a token of appreciation after officiating at a ceremony today.
At the launch of new e-hailing service diffride today, the company's chief executive officer Hannah Yong had intended to present a Huawei Nova 3i smartphone to the minister, who promptly declined the gift.
"I cannot accept this," Loke said immediately when he was presented with the phone, which costs RM1,249 according to Huawei's Official Store on e-commerce site Lazada.
Yong then suggested the minister use the smartphone and try diffride's services, which Loke agreed and returned it thereafter.
Later at a press conference, Loke urged diffride to encourage more taxi drivers to sign up with e-hailing services, as it could improve their well-being in this line of business.
He added that Cabinet ministers will adhere to Pakatan Harapan's (PH) no-gift policy.
"We walk the talk, and we also hope future event organisers to take note that all ministers do not need gifts when we are invited to attend an event," he said.
Shortly after PH's victory in the 14th general election, Prime Minister Tun Dr Mahathir Mohamad had announced that the new government will impose a no-gift policy on its ministers and their political secretaries.
Today, Loke commended diffride for having a daily flat fee of RM5 for its drivers, and hope that the business will be sustainable with such low rate.
Yong, on the other hand, said the company's current aim is to gain market share and hence the RM5 daily flat fee for drivers will be maintained at least until year end.
She also said diffride's service, which will start in Klang Valley within two weeks, will charge passengers RM5 for the first five kilometres, and assured that the company's rate will be competitive compared to other market players.
Yong declined to name the company's shareholders, except to say that they are four Malaysians.
"A couple of millions (ringgit) has been invested so far to strategise and build the infrastructure for the application. In the next five years, we are looking at (investing) more millions to expand the business," she said.