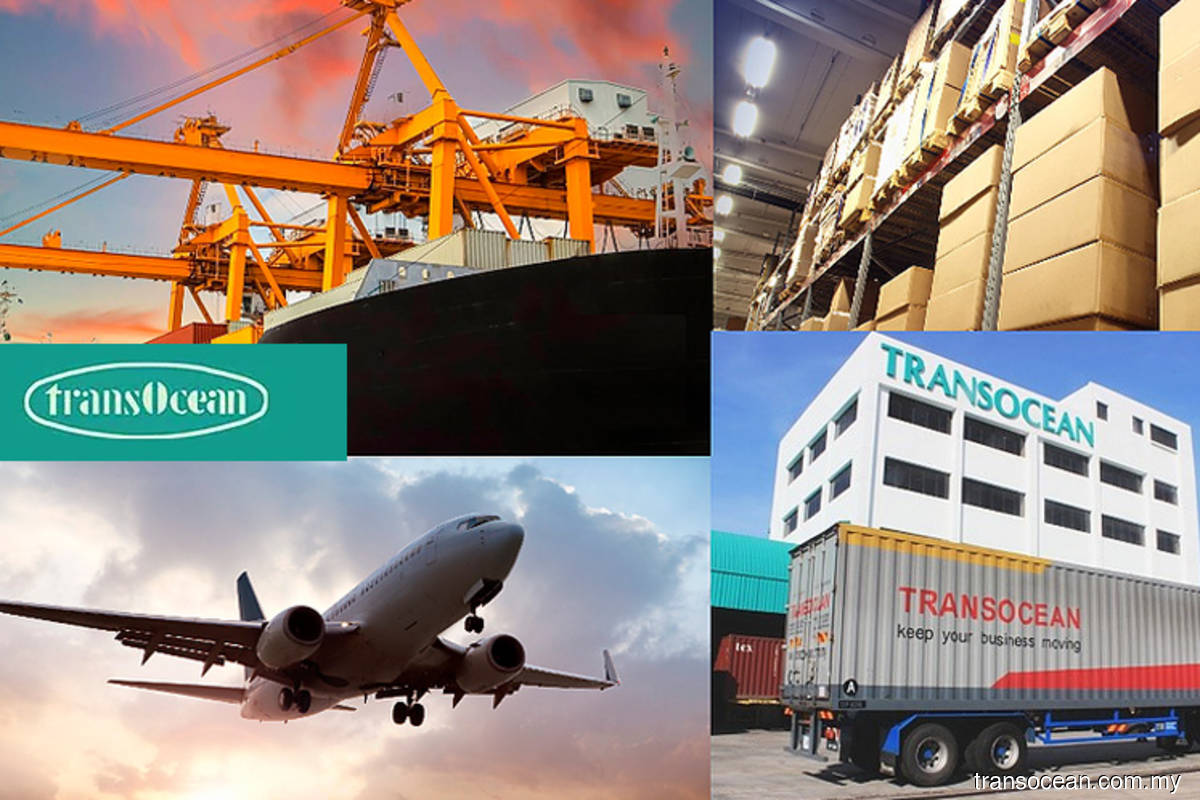 KUALA LUMPUR (April 26): Transocean Holdings Bhd's share price surged past RM4 today for the first time in the logistics firm's history after its stock hit limit up again following a RM1 or 29.94% jump to RM4.34.
Just about two weeks earlier, Transocean's share price was trading at 88 sen apiece on April 13. Since then, the stock has hit limit up four times.
The counter has been on a steep climb after announcing it would be buying a 40% stake in software engineering company Enfrasys Solutions Sdn Bhd for RM20 million in an all-share deal on April 14.
Last Tuesday, the company was slapped with an unusual market activity (UMA) query by Bursa Malaysia after the sharp rises in its share price and volume.
In response to the UMA query from Bursa Malaysia, the company said it was not aware of any other corporate developments, other than its Enfrasys deal, that could account for the higher trading activity.
It also noted that in conjunction with the proposed acquisition, it intended to undertake diversification of the business activities of the group to include the business of system integration and software engineering works.
Besides that, the group also proposed two private placements recently. It proposed one on April 15 to raise RM3.12 million to fund the capital expenditure of the group's logistics service segment, and then another one just a day later to raise a similar amount to upgrade the logistics segment's information technology infrastructure and system.
Read also:
Transocean upper limit now set at RM4.34