This article first appeared in The Edge Malaysia Weekly, on May 3, 2021 - May 09, 2021.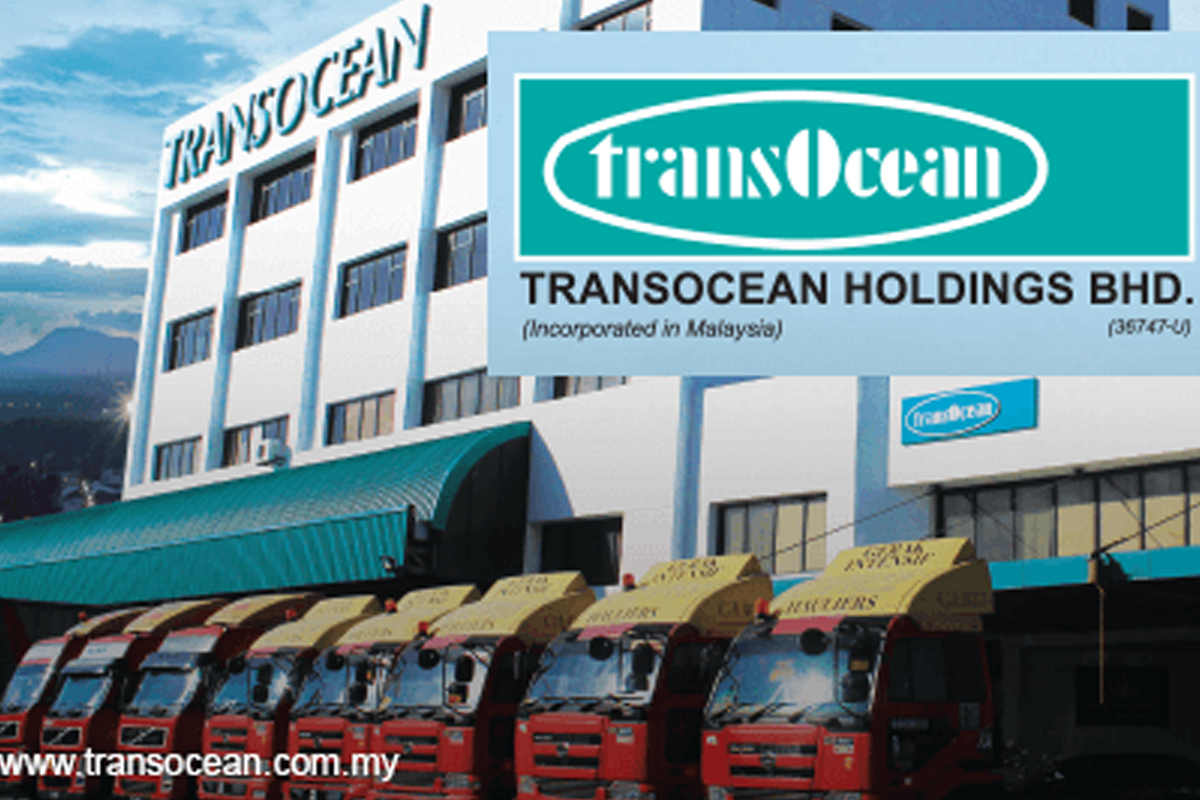 LOSS-making Transocean Holdings Bhd has been in the news lately as its share price hit limit up four times over the last two weeks. This has led some to believe that the shares of the small-cap logistics company may have been cornered by certain market players.
Whether it is a cornered stock or not is for regulators to look into, but why the sudden interest in Transocean?
Observers say it was the investment in IT services firm Enfrasys Solutions Sdn Bhd that triggered the chase, while the subsequent emergence of fund house Areca Capital as a shareholder fuelled the spectacular rise in Transocean's share price.
"I think it was because of the acquisition of Enfrasys," says an analyst contacted by The Edge. "It is one of the companies selected to be a managed service provider (MSP) for cloud in MyDIGITAL."
On April 14, Transocean announced that it had made an offer to Enfrasys Consulting Sdn Bhd to acquire 400,000 shares, or 40% of Enfrasys Solutions, for a total purchase consideration of RM20 million, to be satisfied via the issuance of 20 million shares at RM1 per share.
Enfrasys Solutions is 100% owned by Enfrasys Consulting, which in turn is wholly owned by Digital Planners Sdn Bhd. Datuk Syed Budriz Putra Jamalullail, a member of both the Selangor and Perlis royal households, is the owner of Digital Planners.
In his speech announcing the Malaysia Digital Economy Blueprint on Feb 19, Prime Minister Tan Sri Muhyiddin Yassin said that three companies have been appointed to become MSPs to work with cloud service providers (CSPs) to manage their services for the public sector.
The three are Prestariang Systems Sdn Bhd, Cloud Connect Sdn Bhd and Enfrasys Solutions.
The MyDIGITAL initiative foresees the CSPs — Microsoft, Google, Amazon and Telekom Malaysia Bhd — investing between RM12 billion and RM15 billion over the next five years to build and manage hyper-scale data centres and cloud services in Malaysia.
They will then offer their respective cloud services to the ministries and public agencies through the MSPs. However, each CSP and MSP must bid for the projects from each of the ministries and public agencies, as and when tenders are opened for such services.
This means that while Enfrasys Solutions is in a good position to win contracts as it is one of the MSPs, it can't be sure how many it could win.
Enfrasys Solutions has been offering Microsoft's cloud services. Microsoft is the global leader in cloud services.
Nevertheless, the acquisition comes with a guaranteed profit after tax of RM5 million for the financial year ending Dec 31, 2021. In the financial year ended Dec 31, 2020, Enfrasys Solutions recorded a loss after tax of RM181,642.
Despite the lack of visibility on how much these cloud services contracts are worth, the market sees it as a proxy to MyDIGITAL, and hence Transocean emerged on the radar of investors after it announced the purchase of Enfrasys Solutions. The stock started to rise on April 13, when it closed at 88 sen per share from the opening price of 77 sen per share.
Then on April 15, Transocean announced that it was placing out up to 10% of its share base to fund the capital expenditure for its logistics business. On that day, Transocean estimated that it would raise RM3.12 million from the private placement.
By then, Transocean's shares had already breached RM1.00 per share, closing the day at RM1.18. However, the market caught wind that the shares would be placed out to Areca Capital through one of its funds.
This led the shares to continue rising and prompted Bursa Malaysia to issue an unusual market activity (UMA) query on Transocean on April 20. By that day, Transocean was already trading at RM1.98 per share.
Transocean stated in its response to Bursa's UMA query that besides what had been announced regarding the acquisition of a 40% stake in Enfrasys Solutions and the private placement, it was not aware of any other reason for the rally in its share price.
However, the shares kept on going up. Every time an upper limit was set, Transocean's share price would meet it.
The counter met its upper limit of RM1.53 on April 16 and stayed static on April 19, prompting Bursa to set a new upper limit of RM1.98, which was met on April 20. A new upper limit was set at RM2.57 per share, which was met on April 21, and stayed there on April 22.
This trend continued until April 26 when an upper limit of RM4.34 was set and met.
On April 27, Transocean announced that it had placed out 4.1 million shares at RM1.08 per share, raising RM4.43 million. Then on April 28, Transocean announced that Areca Dynamic Growth Fund 7.0 had become a substantial shareholder after subscribing for 3.5 million shares, or a 7.76% stake.
A market player contacted by The Edge says that investors pay attention to Areca Capital because it has been one of the best-performing small/mid cap growth fund over the last 10 years.
Besides the investment into Enfrasys Solutions, what are the factors that have led to the decision by Areca Capital to participate in the private placement exercise?
Transocean is a loss-making logistics provider. In FY2020, the group made a net loss of RM2.83 million, which was narrower than the net loss of RM5.6 million in the preceding financial year. The last time Transocean was in the black was in FY2018, when it made a paltry RM54,000 in net profit.
The group is placing out another 4.51 million shares or a 9.09% stake. The second placement has not been finalised in terms of the price.
Transocean's share price was trading at RM4.03 last Friday, 28.5% lower than the peak of RM5.34 reached on April 29. This shows that the market has started to sell the shares or stopped chasing Transocean.
While Transocean is loss-making, it is notable that its largest shareholder is Tan Sri Nadzmi Salleh, the former chairman of Proton Holdings Bhd. Nadzmi owns 59.24% of Transocean through his investment vehicle Kumpulan Kenderaan Malaysia Bhd (KKM). Nadzmi is the executive chairman and managing director of Transocean.
Interestingly, Transocean is not the first company owned by Nadzmi that has experienced exceptional rallies in recent years. In April 2019, Nadzmi said he knew nothing that could have contributed to the surge in the share price of Konsortium Transnasional Bhd (KTB) then.
Nadzmi was a substantial shareholder of KTB through KKM back in 2019. The company ceased to be a substantial shareholder of KTB in November last year.
KTB's share price surged from 6 sen on March 11, 2019, to reach 19.5 sen on April 1, 2019 — with a rally of 225% over a period of just four trading days. KTB is a loss-making outfit whose going concern has been flagged by its external auditor.
Transocean is investing in its logistics business and diversifying into cloud solutions through Enfrasys Solutions. It remains to be seen if its current share price of RM4 per share, compared with 80 sen just two weeks ago, will prove to be justifiable.