This article first appeared in The Edge Malaysia Weekly, on July 22, 2019 - July 28, 2019.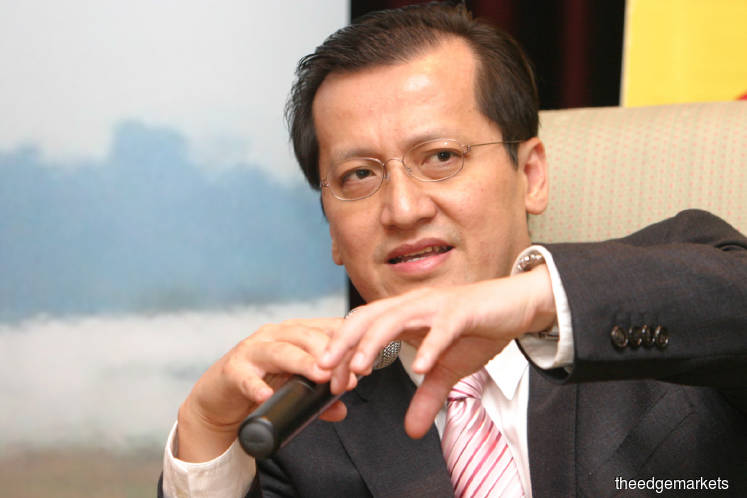 TRANSMILE Group Bhd's board has decided to drop the civil suit against its former CEO Gan Boon Aun and former chief financial officer Lo Chok Ping for failing in their duties towards the company due to a lack of funds as well as for "closure".
According to the chairman's note to shareholders in the company's FY2018 annual report sighted by The Edge, the suit "is still stayed, pending the disposal of Securities Commission Malaysia's (SC) criminal proceedings against Gan for furnishing a misleading statement to Bursa Malaysia Bhd in respect of Transmile's revenue for the financial year ended Dec 31, 2006".
"It has been more than nine years since Transmile's suit was first filed and there is no certainty as to when it can be heard or whether Transmile can eventually claim damages in the event it wins the suit. In view of the above and the costs and lack of funds to pursue the suit, the board is of the view that it would be in Transmile's interest to discontinue the suit and bring closure to Transmile," says chairman Liu Tai Shin.
In its letter to shareholders dated May 24, Transmile notes that following an application by Gan, the suit was stayed by the Kuala Lumpur High Court on Sept 3, 2010, pending the disposal of the SC's criminal proceedings against Gan for allegedly knowingly permitting the making of misleading statements to Bursa.
"Subsequent efforts by Transmile to appeal against and discharge the stay order were dismissed by the court, and as the criminal proceedings against Gan are ongoing, Transmile's legal adviser is unable to provide with any certainty views on when the suit can be heard and the probable outcome," the letter notes, adding that after due consideration of the uncertainties and the costs, the board felt that it would be in the group's interest to discontinue it without further delay.
The board also proposed to initiate a members' voluntary liquidation of Transmile as well as the appointment of a liquidator for the exercise.
Fall from grace
Prior to slipping into the Practice Note 17 category in 2010 and being delisted in 2011, Transmile had an impressive intra-Asia infrastructure.
The group provided airfreight, aircraft engineering and maintenance services.
It managed to build a network of landing rights in China, Japan, Thailand, India, Taiwan, Myanmar, Singapore, South Korea, Cambodia, Indonesia, Sri Lanka and the Philippines.
Also, Transmile had "fifth freedom rights" between Hong Kong and China to the US.
The group had a solid clientele that included DHL Worldwide Express, United Parcel Service and Nationwide Express.
Transmile also had "big guns" on board. Former transport minister Tun Dr Ling Liong Sik was chairman of the group from April 2004 until his resignation in September 2007.
Prior to that, Mirzan Mahathir, the eldest son of Prime Minister Tun Dr Mahathir Mohamad, was also its chairman. He resigned in August 1999.
In 2004, the famed Kuok group emerged as one of the major shareholders in Transmile. The Kuok family's vehicle, Trinity Coral Sdn Bhd, acquired 45 million shares, or a 28.5% stake, at RM6.25 apiece in March 2004.
As at April 25, 2019, Trinity Coral had a 17.16% stake in Transmile while Pos Malaysia Bhd had 14.99%.
Just before concerns were raised in 2007 on accounting irregularities at the group, Transmile's stock had risen past the RM15 mark in January 2007.
A special audit uncovered huge discrepancies in receivables, with the auditor concluding the earnings for FY2005 and FY2006 were grossly overstated.
The audit results announced in June 2007 revealed that for FY2006, the unaudited consolidated profit before tax of Transmile would be reduced by RM347 million — from a profit before tax of RM207 million to a loss before tax of RM140 million. For FY2005, the audited consolidated profit before tax would be reduced by RM187 million — from a profit before tax of RM120 million to a loss before tax of RM67 million.
In July 2007, Gan, Lo and former executive director Khiudin Mohamed were charged with abetting the company in making a misleading statement to Bursa in its quarterly report. The trio had claimed trial.
According to reports, the charge under Section 86(b), read together with Section 122C(c) of the Securities Industry Act 1983, carries a minimum fine of RM1 million or imprisonment up to 10 years, or both, upon conviction.
Then, in May 2008, the SC withdrew the charge against Lo after he paid a compound of RM700,000. In 2016, Khiudin was acquitted of the charge.
The case against Gan was adjourned by Sessions Court judge Hasbullah Adam last month. Hearing will resume on Oct 22.